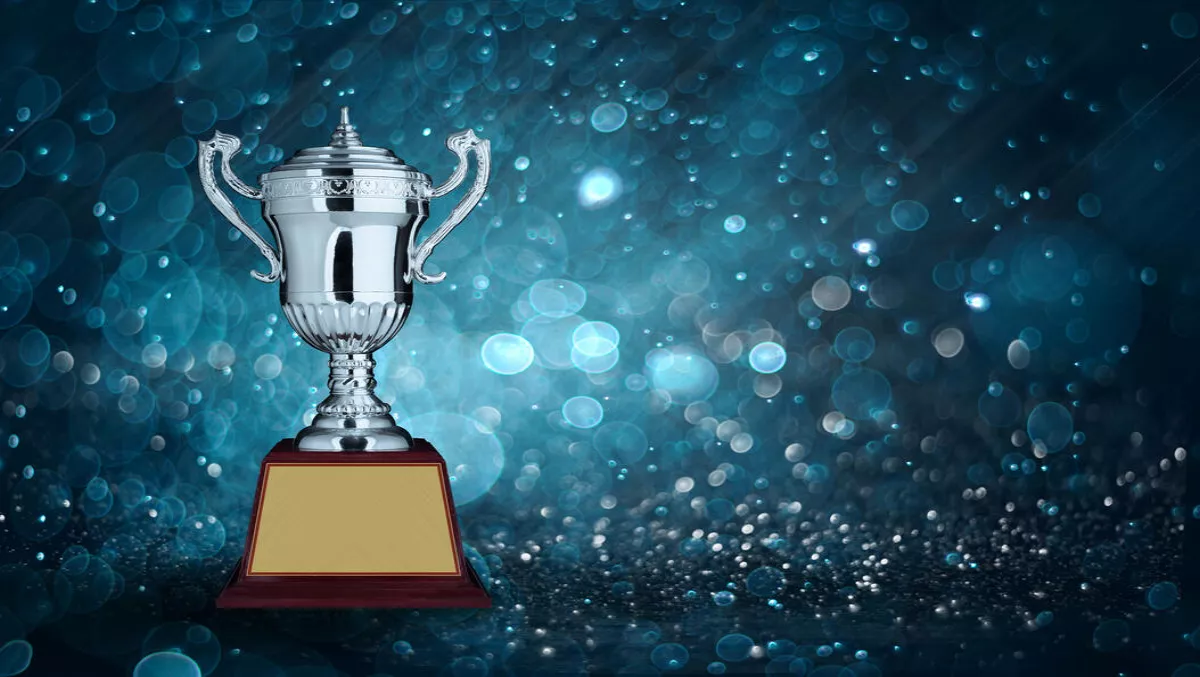 Hamilton software provider wins Reseller News innovation award
Tue, 17th Oct 2017
FYI, this story is more than a year old
Software provider Company-X has been recognised among the industry's finest at the Reseller News ICT Awards.
The Hamilton-based company, founded by directors David Hallett and Jeremy Hughes in 2012, won the Homegrown Innovators Independent Software Vendor category at a celebration dinner at The Langham in Auckland.
Hallett received the award from Reseller News Australasian editor James Henderson.
The winners were selected by a panel of more than 50 industry judges, acknowledging creativity, innovation and excellence.
"The end result was the most diverse and wide-ranging partner line-up in the history of the Reseller News ICT Industry Awards, with the biggest night on the channel calendar playing host to the leading innovators of the past 12 months," Henderson says on the Reseller News website.
In the last year, Company-X has created, delivered and exported software solutions for Fortune 50 multinational Cisco Systems Inc in San Jose, California.
Company-X also partnered, this year, with parking technology multinational Parking Sense after it won the largest parking guidance contract awarded in the United States.
Company-X has also added a raft of new features to the NZTA One Network Road Classification Performance Measures Reporting Tool in the last year, which it built for New Zealand's roading engineers.
The number of staff and contractors has increased by about a third to nearly 40 in the past year.
This growth has been necessary as Company-X has engaged in new software development projects and added extra capacity to its existing projects.
Company-X practices the Manifesto for Agile Software Development.
This means early clients get their hands on early iterations of the software being built for them, and regular updates adding new functionality.
Hallett thanked the Company-X team.
"This award, like the others Company-X has won this year, recognises the hard work and dedication of the ever-growing Company-X team we affectionately call the X men and women," Hallett says.
"We couldn't do it without them.
The Reseller News award is the third major award won by Company-X this year.
The NZTA One Network Road Classification Performance Measures Reporting Tool Company-X built won the Roading Asset Management Innovation Award at the 2017 Road Infrastructure Management Forum.
Company-X was also recently named ExportNZ Services Exporter of the Year for 2017.
Company-X also in contention for the Westpac Waikato Business Awards Global Operator Award for 2017.