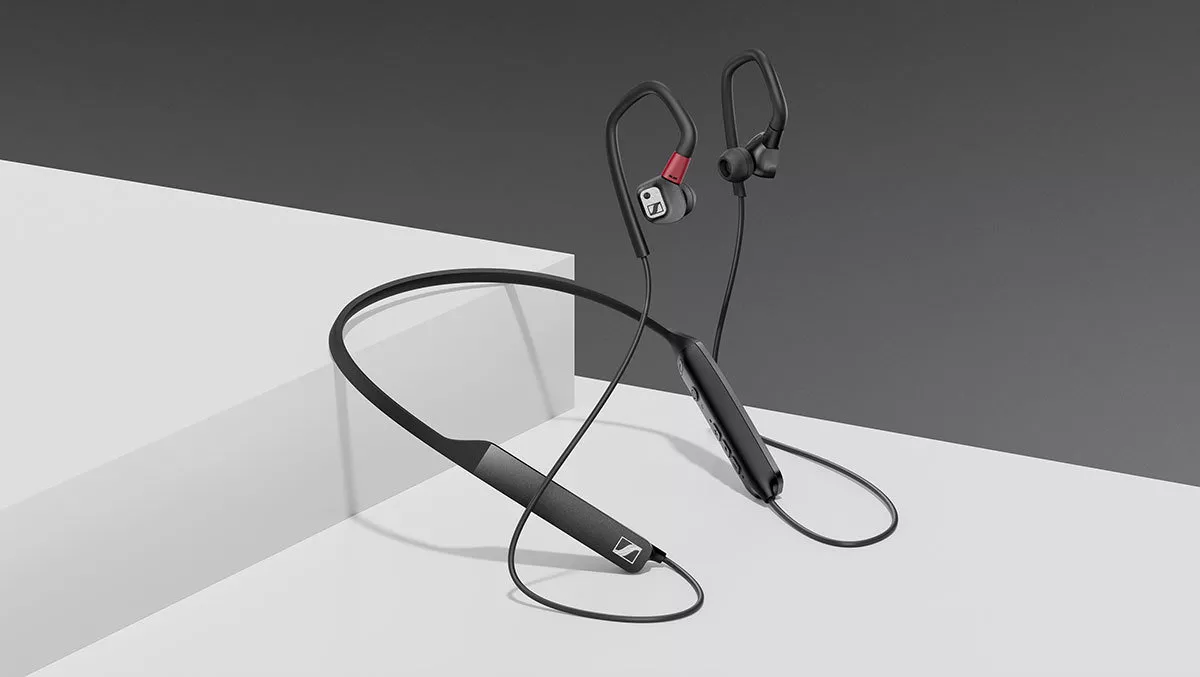 Hands-on review: Sennheiser IE 80S Bluetooth headphones
Wed, 4th Sep 2019
FYI, this story is more than a year old
By Sean Mitchell, Publisher
Apple started the trend of dropping the headphone jack in its iPhones.
For many years, Samsung laughed at Apple because of it. Last month things changed, with Samsung's new Note 10 and Note 10 Plus also dropping the headphone jack.
So now, we need to all migrate to using Bluetooth for our audio needs.
Bluetooth wireless headphones work precisely the same way as a Bluetooth wireless speaker.
We checked out a new model from Sennheiser. If you don't know Sennheiser, they are a highly respected German manufacturer of microphones and headphones. They are considered by many to be top quality at an affordable price.
They are a unique design with earbuds as well as a slightly larger neckband.
The buds both have cables down to the neckband. These cables have a rigid section that goes over the top of your ear to hold them in place. On this rigid section, the right-hand side earbud has a red coloured patch, so you can quickly work out which side is which.
The left-hand side of the neckband has a play/pause button, as well as a plus and minus for volume or next song. Also, it has an action button.
The action button can be programmed using Sennheiser Smart Control App for Android or iOS. It is useful for answering calls or launching your digital assistant.
The audio quality when playing music was superb, with no dropouts at all, even when my smartphone was in my pocket. They use a next-generation Bluetooth audio standard called Hi-Res Wireless Audio.
I found that the earbuds also fit really well into my ear, a tight fit that meant that they didn't fall out. The final rubber piece that is in your ear can be changed, in the box came small, medium and large replacements. I didn't need to replace them.
If you are planning on doing extreme sports, these aren't the headphones for you, but for everyday use, you will have no issues with the earbuds falling out.
Charging is straightforward with the included USB cable, and battery life was well over the 6 hours promised on the pack.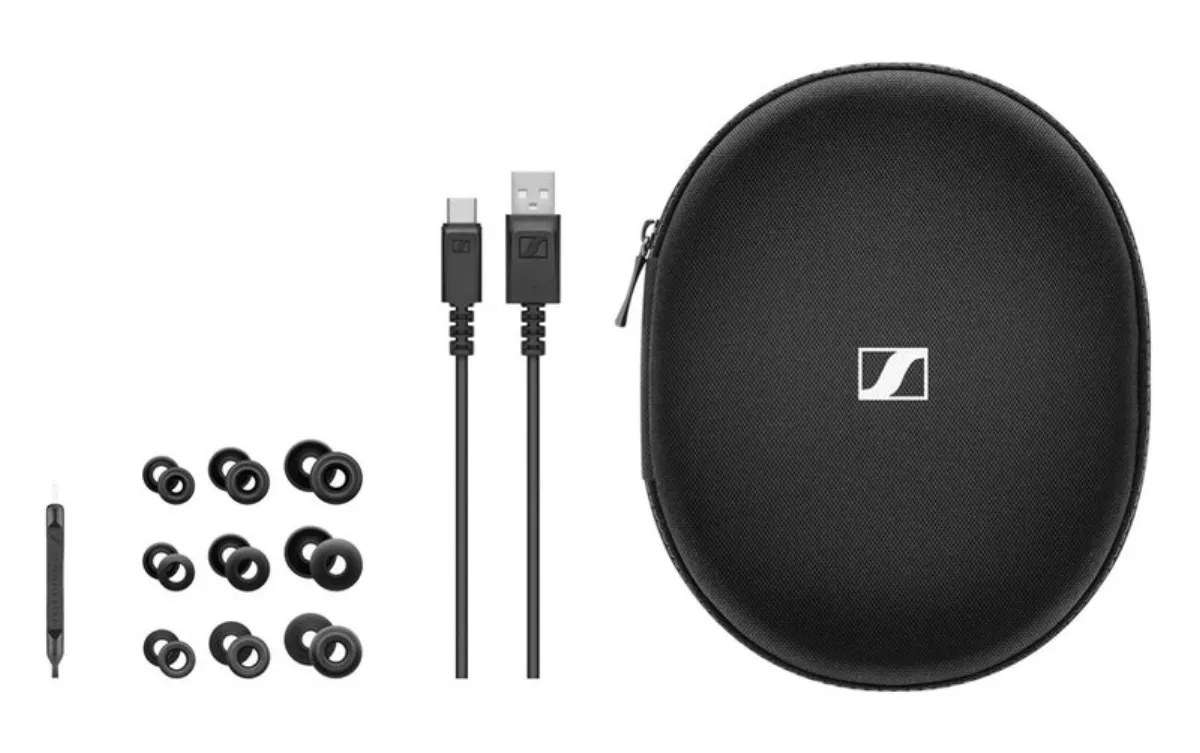 Also, everything comes together in a handy carry case.
These are a superb pair of high-quality headphones for many different uses. The battery life deserves special mention: well done Sennheiser, another great product.