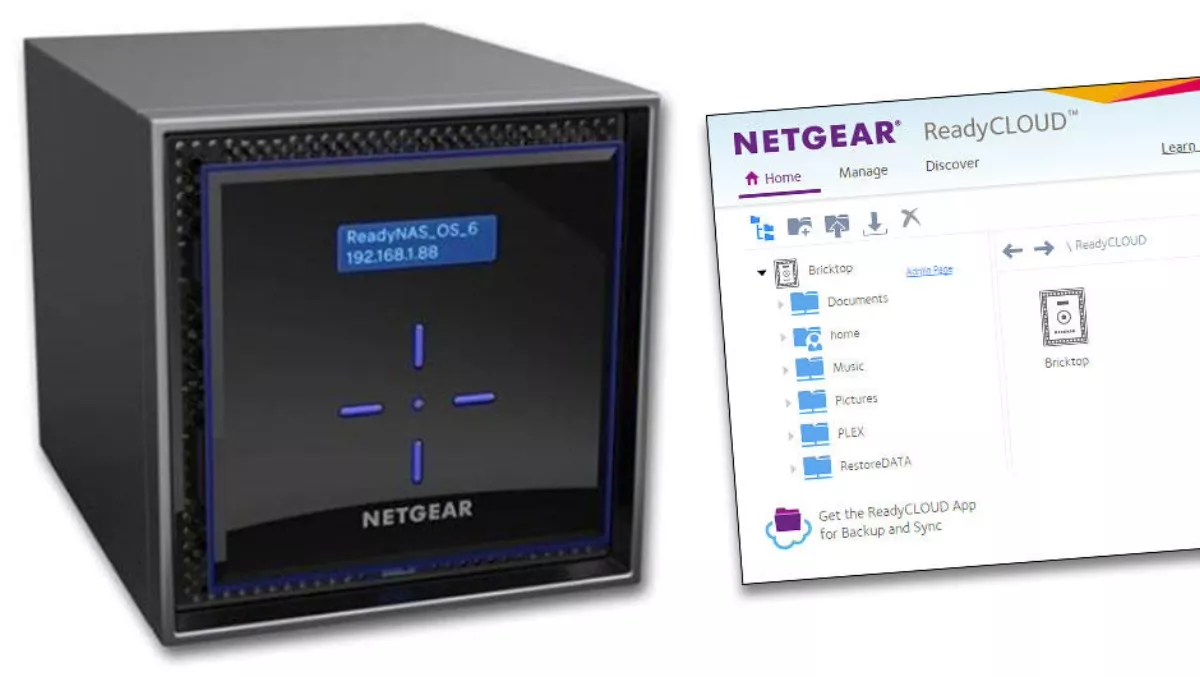 Hands-on review: NETGEAR ReadyNAS 424 NAS Drive
FYI, this story is more than a year old
When your business needs to store a lot of data centrally. A clever and low-cost option can be a Network Attached Storage device. In a business situation, they're often used as a central document storage server, somewhere to backup all of your computers or for retailers to store surveillance footage.
NETGEAR is an American manufacturer of high-quality NAS Drives and sells models that sit on a desktop or can be stored in a networking rack.
NAS Drives store your information on hard drives which get installed inside them. You generally purchase these separately so that you can choose the exact size of drives you would like.
The ReadyNAS 424 can accommodate up to four hard drives. These are very easily installed with no screwdriver needed, thanks to a smart lock and slide system.
The device needs plugging into power and your ethernet network. It would be best to have a fast gigabit network to take full advantage of this beast.
We had two one terabyte drives installed for testing. The unit is beautifully designed, with a matte black case and a classy piano black front panel. The front panel swings open to install the drives, that is also where you find the power button, so it can't easily be knocked.
On the front panel is an LED screen and five buttons, which helps you with setup.
As soon as the drives are in, the network cable plugged in and the power on, the device starts setting things up. You then take over the setup from any web browser on the same network.
NETGEAR's browser-based system is called ReadyCloud and is designed for simplicity. It guides you through which parts of the devices extensive feature set you wish to turn on.
As well as files like documents, video, photos etc you can also backup computers on your network to the ReadyNAS device. You download the ReadyCloud App to each computer on your network. You can then schedule backups. For Mac users support is included for Apple's Time Machine software. Even smartphones don't miss out with the ability to automatically backup photos.
You can access anything you store on your ReadyNAS from computers and smartphones on your internal network or you can even enable remote access when your devices are out of the office.
The last thing I really love about the ReadyNAS is its built-in Anti-Virus scanning. Which checks files for viruses as you copy files up to the device.
I have really enjoyed trying out the ReadyNAS 424 and would highly recommend it for any small business of up to 40 employees. It's really easy to setup and maintain as well as being lightning fast.
Related stories
Top stories