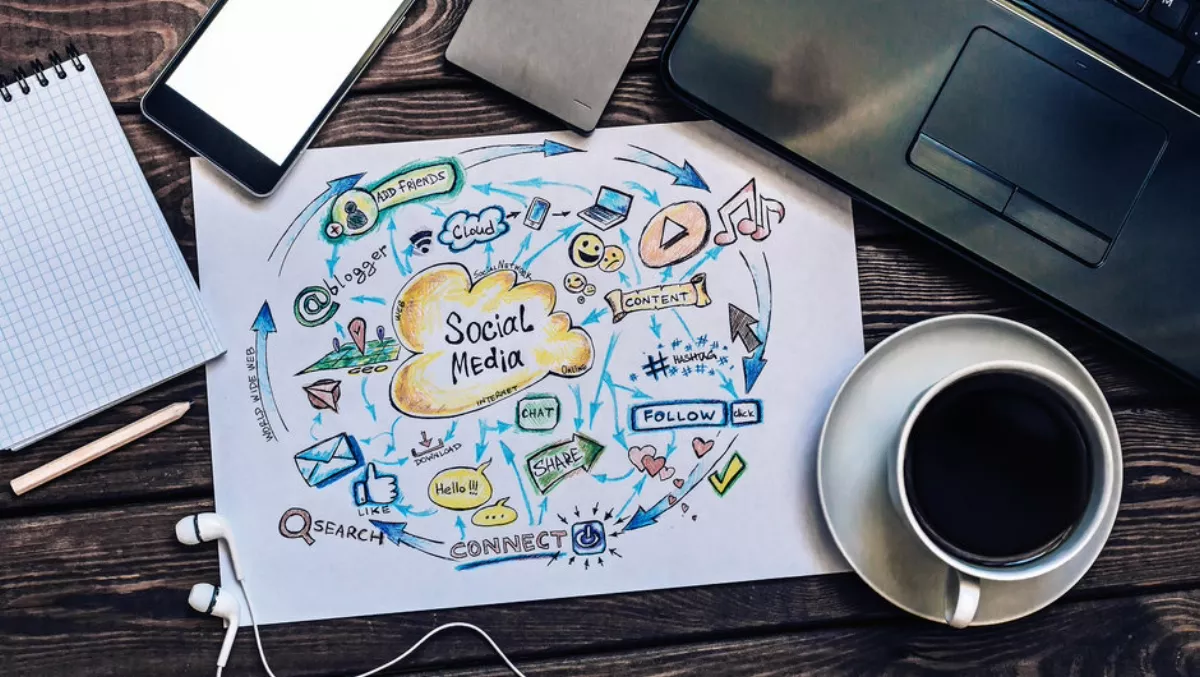 Hootsuite's five social trends marketers should take note of
FYI, this story is more than a year old
Social media marketing has been through a bit of a tumultuous year as privacy concerns, personalised interactions and storytelling have shaped how businesses connect with audiences. Those social trends may well take an entirely new direction in the year ahead.
Hootsuite gazed into the crystal ball, crunched some data and came up with five major trends that should be keeping marketers, customer experience leaders, social media professionals and executives awake at night.
The Social Trends 2019 report says that rebuilding trust, storyliving, paid social, cracking the commerce code, and the rise of messaging may well be the most important trends that businesses should prepare for in the social media world.
Hootsuite's top five trends in a nutshell:
Rebuilding trust
Hootsuite CMO Penny Wilson says that consumers' concerns about privacy have taken them to more 'private' channels like Facebook Messenger, WhatsApp and WeChat.
These create "unique opportunities for businesses to develop 1:1 relationships with customers, particularly as those customers increasingly prefer messaging for interactions like support," Wilson says.
Customers are increasingly aware of who they are interacting with on social and what data they are sharing. Consequently, brands should be shifting their strategies to develop more relevant content that is both timely for the individual and authentic and genuine to the brand.
Storifying social
The concept of storytelling has also become much more than words on a screen. Videos posted on platforms such as Snapchat and Facebook Stories have been able to reach followers in a more engaging way.
Hootsuite says this provides opportunities for brands to share more human stories that are important, interesting, and timely to their audiences.
Stories are now growing 15 times faster than feed-based sharing, and for brands, this requires a major shift in focus in 2019. Content teams must now adapt as stories offer new formats for sharing, and for purchasing.
Closing the ads gap
Organic reach slowed down this year, which means brands have do give deeper into paid social to share their message.
More competition on paid social is forcing marketers to "up" their game. At the end of the day, brands who respect and engage with their customers as individuals and use relevant content to add value to their audiences will see the real return.
Cracking the commerce code
Ecommerce will still be huge – and it's becoming a direct part of social channels to 'complete the last mile of the buyer's journey online', Hootsuite says.
Finding ways to make shopping live, interactive and seamless - especially on mobile devices is key. In 2019 the most successful brands will go the extra mile to show customers how products and services can fit into the context of their lives.
Messaging eats the world
The top four messaging apps now count nearly 5 billion monthly active users, meaning messaging engagement is quickly eclipsing the more traditional social networks. Hootsuite says that 69% of customers say that directly messaging a company helps them feel more confident about the brand.
"Combined, these trends represent tremendous new opportunities for brands to establish deeper, more authentic, and longer-lasting connections with customers in 2019 and beyond," concludes Wilson.
Related stories
Top stories