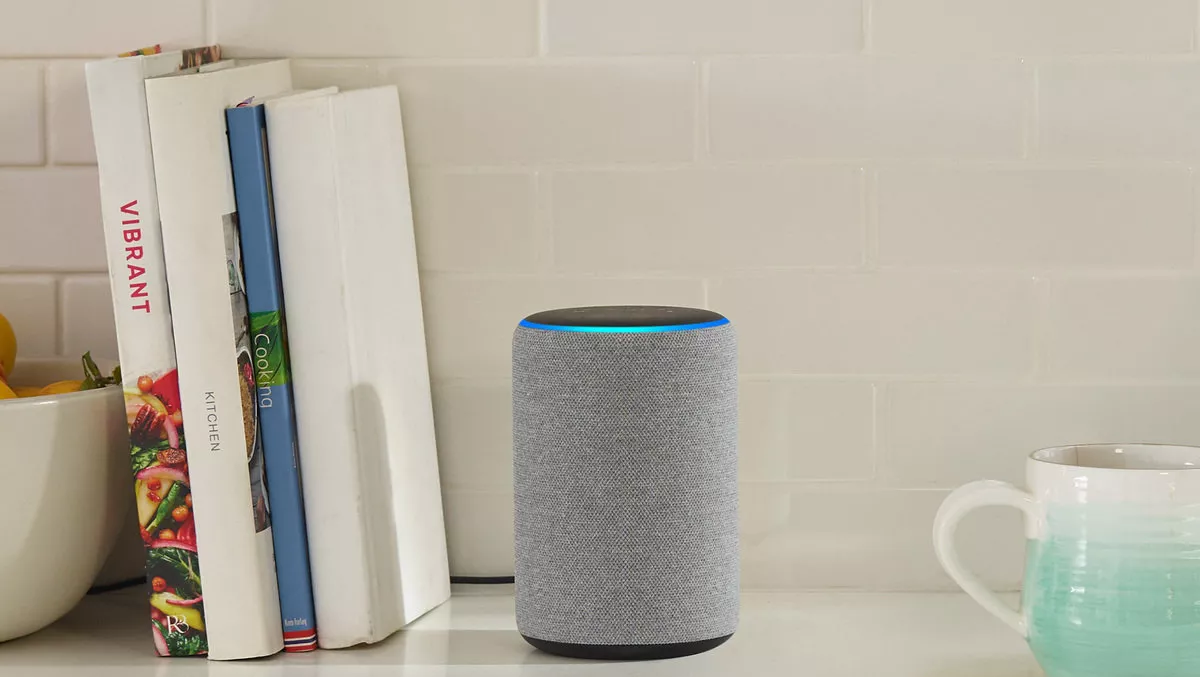 How brands can use Alexa to build customer engagement
FYI, this story is more than a year old
"Start small, and start learning." That's the message from Amazon Alexa Australia and New Zealand country manager Kate Buleigh, who took to the stage at Adobe Symposium in Sydney yesterday.
As part of the afternoon keynote, Buleigh explained the basics of Alexa and how businesses can give their brand a presence on the voice platform.
Buleigh describes Alexa as a 'voice service in the cloud'. It works through a physical device, such as Amazon Echo.
Alexa has grown to become a hub for consumers and the smart home – it can help with weather updates, turning the heater on, booking transport, and even developer applications like telling people when their pets were last fed.
That brings huge opportunities for brand marketers and customer engagement. Alexa uses 'skills' to build its capabilities.
"Skills are to Alexa what an app is to a smartphone," says Buleigh.
"The idea of skills is that you can give your brand a voice through Alexa. Don't try to recreate your app on voice. Ask, what can I do better on a voice user interface than an app?
The presentation illustrated some of the brands that have built voice applications based around Alexa. They include Qantas, Air New Zealand, the New Zealand Herald, and many others.
Virgin is one airline that chose a few elements that augment its customer experience, such as checking in. Alexa can ask, "would you like me to check you in?
Last year, Virgin Australia announced that it was the first airline outside North America to launch voice check in through Amazon Alexa.
Alexa capabilities also include the ability to communicate flight departures, membership numbers, flight numbers, and booking references.
By picking its voice applications wisely, Virgin was able to successfully integrate Alexa into certain aspects of the customer experience.
Buleigh also provided tips for businesses and brands that want to build Alexa skills.
"Start with the customer experience and use case in mind. What is that user experience, and what is the secret sauce that voice can bring?
She also suggests that brands should start designing and learning what others before them have done.
Brands should keep in that developing for voice is much different to designing for a graphical user interface (GUI) such as apps, Buleigh says.
Brands also need to consider costs. These include the technical build, creative costs, design costs, and maintenance costs. Budget is inevitably connected to complexity.
The key is to start small – brands should choose one aspect they could do well and scale if it's successful.