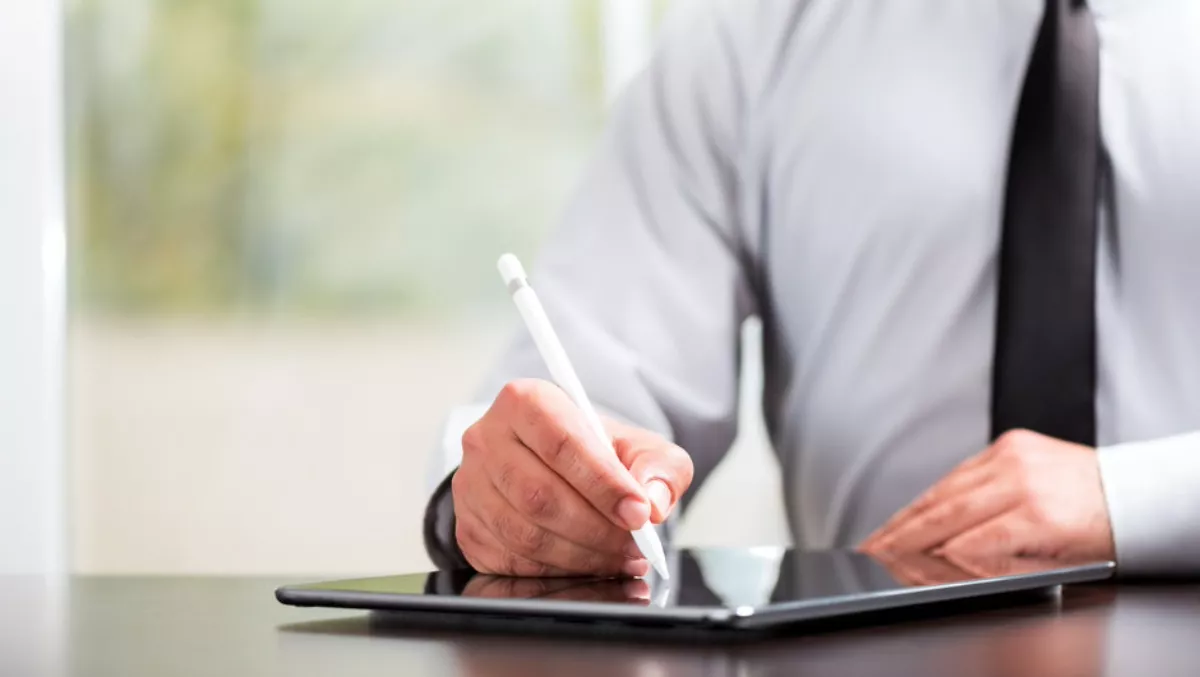 How mobile workers can become even more efficient
FYI, this story is more than a year old
Businesses that automate manual processes such as invoices and forms could create a better environment for workflows, mobile employees, and customer experiences.
With many employees now working from remote locations, organisations need to adapt to new ways of making workflows and productivity as seamless as possible.
"When people aren't physically in the office, filling out forms or manually signing off invoices to be paid can be difficult. This slows down the process of doing business dramatically, and creates an extra paperwork burden when they're next in the office," explains Upstream Solutions CEO Scott Crosby.
"This can be overcome by introducing digitalisation and automation of processes to allow approvals and authorisations, or gather and send information, regardless of whether they're in the office, at home, or on the other side of the world."
While mobile devices offer access to email and company files, invoice management and forms are areas for improvement when it comes to mobile enablement.
Managing invoices manually consumes significant amounts of time, distracting valuable team members from more interesting and strategic work, says Upstream Solutions.
Accounts payable (AP) automation can digitise the entire processes, from key information capture and extraction, invoice and purchase order matching to routing the invoice through approval channels. When the approver receives an electronic invoice, they can simply sign it off digitally without having to physically print, sign or manually move hardcopy invoices from desk to desk.
AP automation simply uploads the details to the business's enterprise resource management system (ERP) automatically, removing the need for double handling or keying in details; processes which can be fraught with error.
"Digitalising AP process results in so many benefits. For example, it can help employees save time, reduce errors, avoid duplication, track information, and work more efficiently. It can also let organisations leverage on-time payment discounts because invoices no longer languish on someone's desk waiting for a signature; they can be signed off and paid immediately to meet payment deadlines," says Crosby.
Electronic forms replace traditional paper-based forms, but they can also bring much more functionality. eForms reduce steps with pre-filled or auto-filled information, however their power is in the ability to add automated workflows and integrated with other systems.
Paperwork such as site induction, safety, compliance or progress forms among many others can be completed digitally, and immediately transmitted back to the office for processing. This lets consecutive tasks be actioned or instigated faster while offering a more streamlined approach to overcome the potential for errors that comes with deciphering people's handwriting, losing pieces of paper, or forgetting to fill out key details.
eForms also let workers capture photographic evidence of the facts asserted in the form, and sign-on-glass technology allows the capture of a physical signature directly on the actual form. This replaces the need to print the form, sign it, then scan it back in.
"eForms deliver greater efficiency, fewer errors, and a vastly-improved customer experience. When customers simply have to read and sign an eForm that has already been populated with the correct information, they appreciate the time savings and efficiency. And, the instant information access in the office helps resolve enquires and action subsequent tasks sooner – including customer disputes and invoice payments," says Crosby.
"Mobile workers who can manage invoices and forms on the go, simply using their smart device, can be more productive and efficient. They can work more accurately and avoid the frustrations that come with manual, paper-based processes that often ties them to a desk."