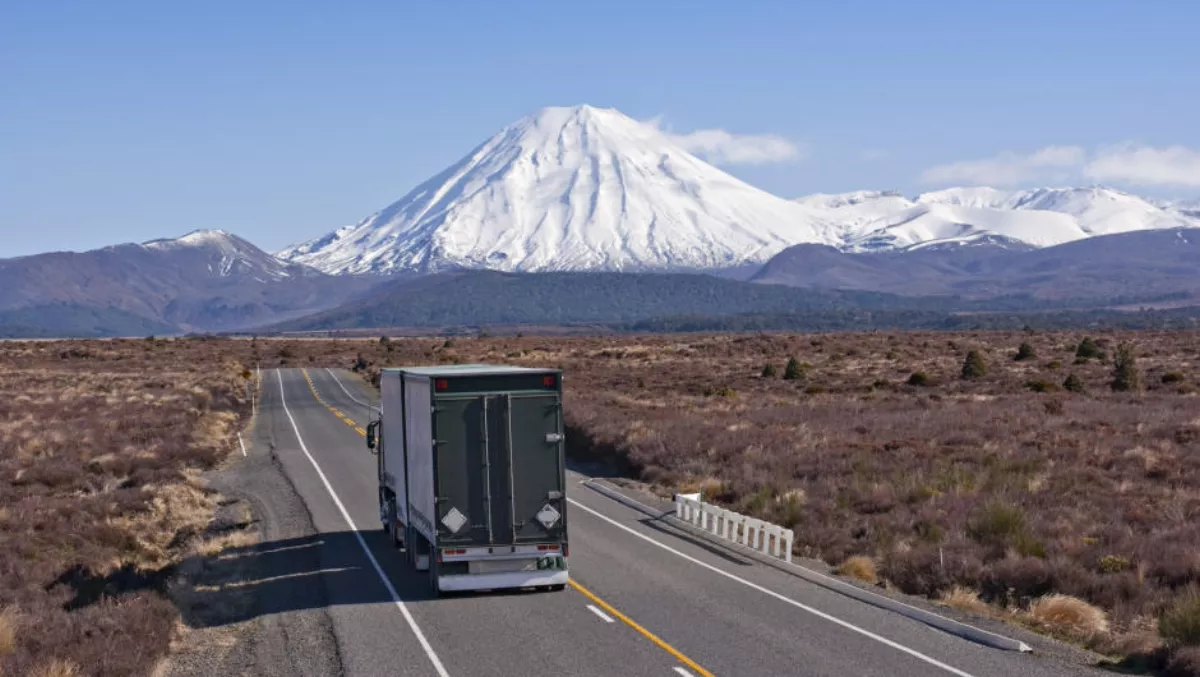 How one company's digital disruption is transforming NZ's freight industry
FYI, this story is more than a year old
An Auckland freight startup is using technology and digital platforms to optimise and automate freight delivery around the country.
Freighthub has honed the art of making use of leftover capacity on freight trucks to make it easier for customers to get their goods to where they need to go.
Although making use of leftover capacity is not a new idea, the end result is lower transport costs for customers, transport efficiency improvements for operators, and reduced vehicle fleet emissions also benefit the environment.
According to founder Alan Walpole, he got the idea for Freighthub while working in various supply chain and logistics roles. He says that when deliveries are made in one direction, the return journey often results in an empty truck. This observation was the seed that brought about Freighthub.
Walpole says that the new idea about Freighthub's approach is that is uses proprietary algorithms to uncover space on its network. It then automatically connects that with customers who are moving goods.
Freighthub's digital system handles consignment and sign-off online, providing customers with full tracking and reporting. All shipping documentation takes place electronically and automatically, right down to carbon footprint receipts.
Within its transporter network, Freighthub constantly monitors the landscape and identifies capacity, matching it to incoming bookings.
Transport is guaranteed, as is a lower price for sending the goods: Freighthub bears price and delivery risk, ensuring it always meets customer expectations.
"The feedback from customers is overwhelming: it saves money and it boosts efficiency, and we're different from anything else out there," Walpole comments.
CEO Katrina Hall says that Freighthub's vision is for freight to manage itself through a digital platform that links shippers and carriers. The platform is designed for the SME market.
"The SME market is the fastest growing market in the world, they are also the largest users of digital platforms and the shippers and carriers require a digital platform. In New Zealand alone the SME domestic road freight opportunity is a billion dollar market.
"Freighthub does not intend to compete with any carriers, but rather to optimise and connect a fragmented market," Hall continues.
Freighthub will continue to innovate its service delivery and reach. Walpole adds that its biggest challenge is staying ahead of customer demand.
Freighthub is currently achieving a 40% month-on-month adoption rate.
"After all, freight is changing, and customers are coming to us as they expect digital levels of efficiency," Walpole concludes.