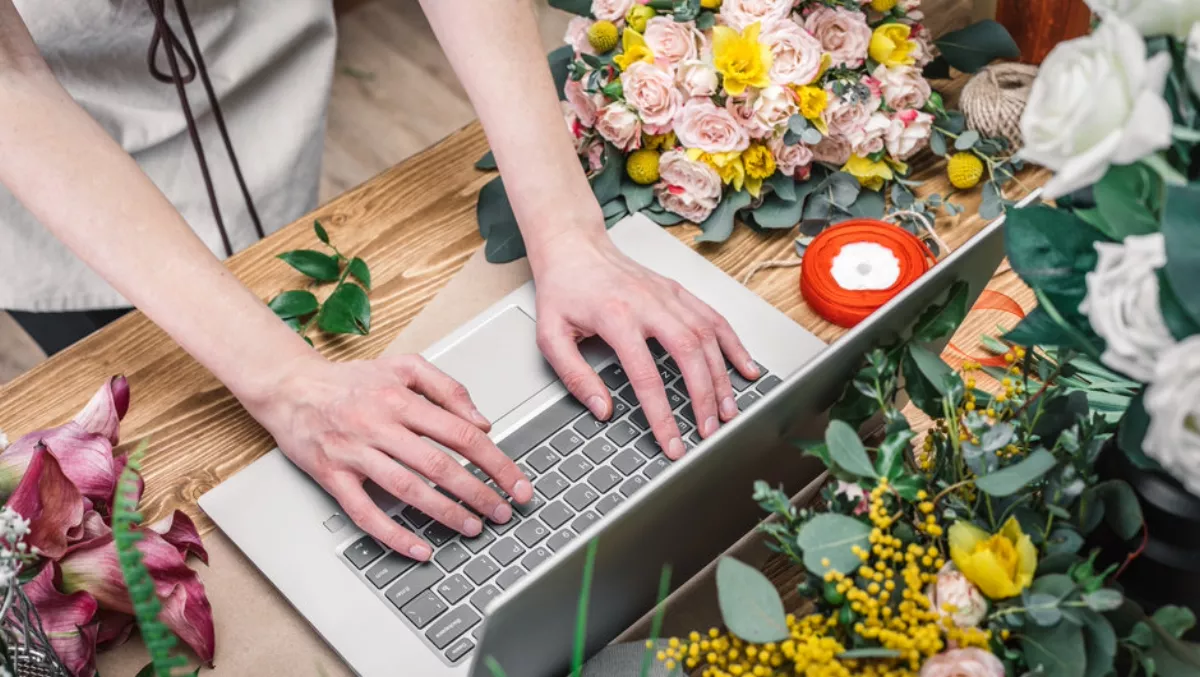 How platforms enable business owners to do what they love
Thu, 4th Apr 2019
FYI, this story is more than a year old
The cloud is making it easier to run a small business than ever before. Ten years ago Apple transformed the world by putting 80% of your computing time in the palm of your hand. The only way to do this was to allow third-party developers to be a part of the Apple app store.
A platform economy services small business owners, so here's a look at the key ways marketplaces are helping small businesses through scalable cloud offerings.
Platforms give you the same tools as the big guys
The growth of big retail business comes from their ability to spend tens of millions of dollars on connecting huge complex systems, making everything run smoothly and reducing cost. This gives those big businesses better margins and faster delivery times, making it incredibly hard for small businesses to complete.
When you pay for cloud software you're paying a fraction of the price these big businesses are, and picking what really matters to you. Your point of sale, your eCommerce website, your job management software are all connected through APIs.
That's the real power of these large businesses - their systems talk to each other. Through API platforms you too can connect the thing that runs your shop to the thing that runs your website and the thing that manages your finances and bank accounts. You too have that flow of information which traditionally was reserved for large corporates, removing that competitive advantage.
Decluttering your business
You don't need a complicated register on your front counter and you don't need your staff going out with laptops anymore. Everything is on your phone, or at least, it can be.
Business owners have removed a massive amount of clutter in their lives. You and your customers don't need to be filling out forms, your photocopier is gone, your printer is gone, your filing cabinet is gone. You've removed physical clutter because everything is talking together seamlessly in the cloud.
Years ago I had to set up a retail shop where we had to have a server room. We had to have three extra computers we didn't need. We had a whole cupboard dedicated to computing. Real estate is the most expensive thing in business, and removing it reduces your cost. This frees you up practically and mentaly to focus on the more important stuff, and removes overhead in the business.
Accessing a world of advice
Big companies can afford to employ really smart talent - those people who spend their time thinking, doing and analysing. When you're a small business you're trying to do everything on your own, taking on the burden of wearing more hats.
The promise of cloud software is that you're getting an extra pair of hands for your business. Forecasting is a great example of this. When all of your information flows through your systems into your accounting package, your bank and your bills, you can switch on a button that says 'you're going to run out of cash in three weeks'. Normally you would have to pay a CFO for that information, but now you can get it for the cost of running software. That information is incredibly valuable, and it comes as easy as a notification on your mobile.
These 'experts' your business has access to can be machines or virtual services. This is the notion of a virtual CFO or CMO - someone who can advise your business for two hours a week from anywhere in the world. The physical barriers of knowledge are removed.
Bringing it back to what you love
Why did you get into business in the first place? You didn't get into it because you're a software pro, good at logistics, a marketing expert, a finance whizz or because you know how to rent a shop. Yet suddenly you take on the burden of all that, which over time becomes a massive distraction from the thing you love. In some cases people end up not loving that thing anymore because it's so associated with all the noise.
When you improve how those things run, you remove the distraction of things in your business. Once you use all that information to get better insights, you can get back to the part of the business which you love. That's the whole reason you started in the first place - whether it's high end fashion, designing amazing cakes or paleo diets or coaching tennis.
The solutions cloud-based platforms provide can give you your days, evenings and weekends back, meaning you'll end up loving your business more.
At the end of the day everything you do should be about bringing it back to your true mission, which is following your passion. This is why people fail - it becomes too hard, it's not worth it, and they could make more money doing spreadsheets or on a support desk.
Platforms should facilitate businesses doing more of what they love
To bring it back to Apple's app store, what made people use it was the ability to do more things with virtual and physical flexibility. But there's a risk with this.
When platforms grow to monopolistic or duopolistic sizes, sometimes the customers don't come first anymore. Platforms need to give their customers choice, allowing them to do more with their business online.
Two people in a garage can start a software company now, and you can scale that incrementally. The same thing is true of a small business. Whatever you're trying to achieve - growing and making more money or getting your weekends back and improving your lifestyle, you can do it thanks to the services and solutions the cloud provides.