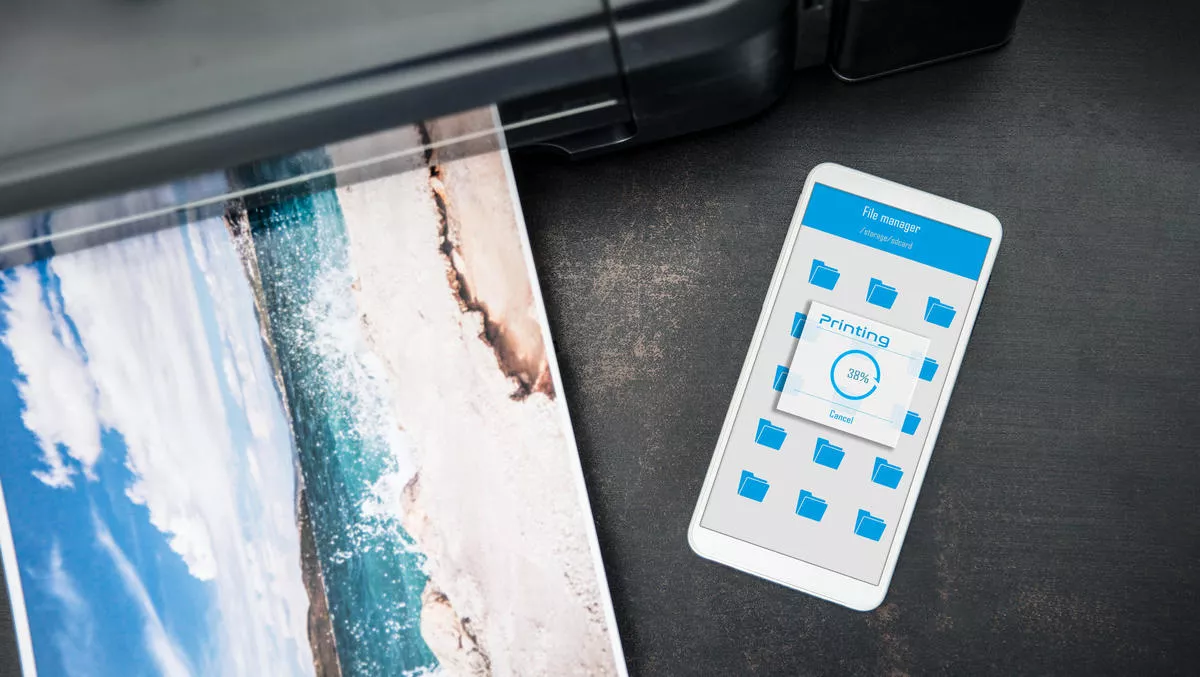 How print services can improve productivity
FYI, this story is more than a year old
Article by Y Soft lead enterprise architect Hyder Mohammad.
Businesses are constantly under pressure to adapt to fast-changing technology to meet increasing demand from customers while differentiating themselves from competitors. Productivity is a key focus point for improving business operations and, although print services have many different elements that can improve productivity, it is often an area that is overlooked.
When it comes to overhauling business elements for productivity gains, rearranging office layouts and re-imagining business operations and processes are obvious places to start. However, new ways of operating are seeing more businesses move to working-from-home options. This has been compounded by COVID-19.
Printing remains an essential element of business operations - whether employees are present in the office, working from home, or travelling between offices.
Productivity is one of the key drivers behind any successful business. To remain successful and competitive in the market, business leaders need to ensure that they have adequate technology in place to support business productivity. Printing plays a large part in an employee's workday, which is why these services need to be prioritised when considering how to improve the company's overall productivity.
Here are five common areas where print services can improve business productivity:
Printing from a mobile device
Employees use mobile phones and other mobile devices daily because they're portable, simple to use, and capable of leveraging different types of applications and tools. However, printing from mobile devices typically requires a drawn-out process to request access from the IT department.
These processes can severely impact the productivity of the employee and may even impact other areas of the business, such as sales, if documents take too long to print, or can't be printed at all.
Therefore, as businesses adapt to new ways of operating, it is important to consider print technology that leverages easy, no-nonsense, mobile printing that lets users print from any device, at any location.

Moving between office locations
As companies return to office-based work, managers may need to visit each location as staff return to the office to make sure the business can continue as smoothly as possible. However, it can become frustrating for employees who move between offices to constantly need to set up their device to print each time.
By using a solution that enables roaming and doesn't tie employees to specific printers, which can create backlogs and delays, moving between office locations can be much simpler for staff members.

Latency and bandwidth issues with the cloud
Cloud-based print services can cause latency and bandwidth issues if the internet connection is slow or unstable. A print solution that incorporates edge computing can improve the speed and mitigate the risk of disruptions or delays.

Manual workflows and processes
Employees faced with manual, mundane tasks, such as scanning, naming and filing documents, can become less productive. Automating workflows to digitalise document, store them securely, and file them in predefined destinations will save employees time and improve their productivity.
Digital documents are also easier to find in databases than in filing cabinets, which will help make workflows more efficient.

Difficultly using multifunction devices
Multifunction devices (MFDs) can sometimes be complicated and difficult to use. When employees are under a deadline or busy, having an over-complicated print environment hinders productivity, leading to errors and low morale. Users rely on the IT departments for help, making it difficult for them to complete prioritised or urgent issues.
Researching and choosing a user-friendly MFD, with a simple interface and easy key functionality, is important to improve company productivity and let multiple departments get on with more valuable activities.
It's important that business leaders don't forget about print services as they upgrade and look for new ways to improve company productivity. With the diverse working environments businesses are facing, now is a good time to consider reviewing current services and upgrading to a more flexible printing solution.
Related stories
Top stories