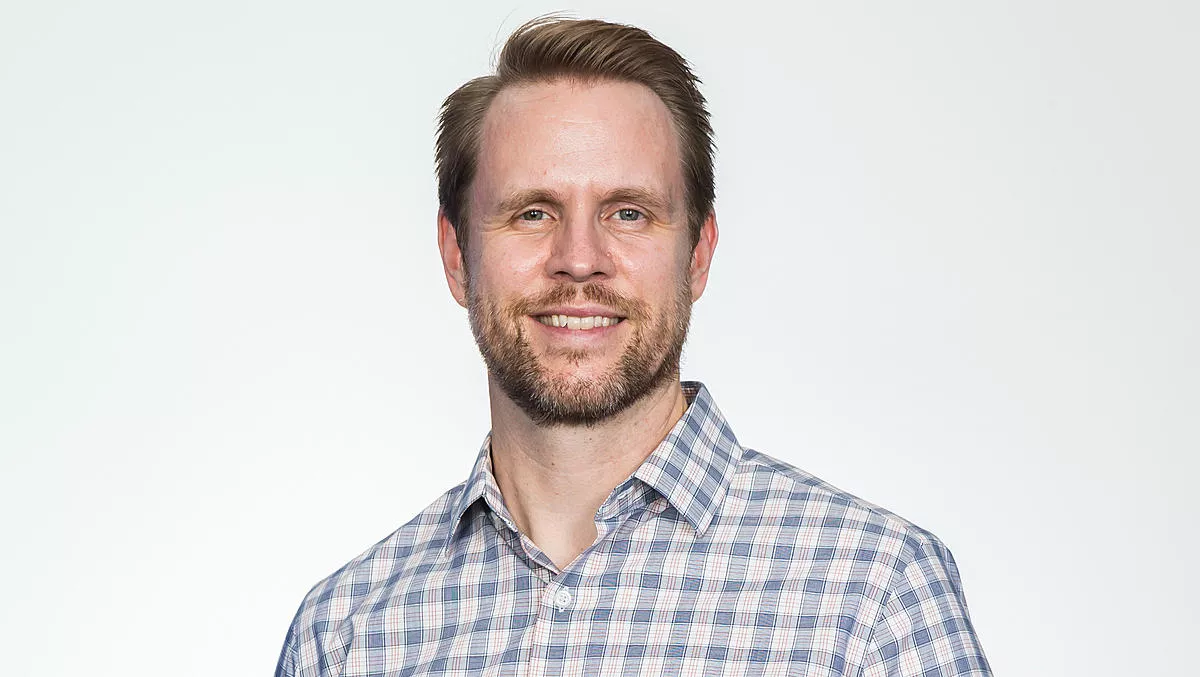 How to keep your customers engaged when introducing an integrated app strategy
FYI, this story is more than a year old
The days of rushing to the letterbox to check for mail are long gone. Today, 80% of people reach for their mobile for the same type of information before they step out of bed - let alone leave the house. Our urge to be connected is also fueling environments for enterprises to engage more directly and authentically with customers in the communications platform-as-a-service (CPaaS) market.
Soprano Design VP global product marketing, Matt Thompson, says while SMS is still the most immediate form of communication because of the reach mobiles provide, their immediacy, ubiquity of access and simplicity of use, more businesses need to expand their concept of what is possible on mobile devices today.
"Businesses are being compelled by their consumers to engage in a variety of places on mobile devices that are extending beyond SMS thanks to Google's rich communication services (RCS) and competing social mobile platforms like Facebook's WhatsApp Business or Apple Business Chat. For most of us, mobiles have primarily been used for talking to friends, colleagues and family but they're increasingly used to engage with our favourite businesses and brands.
What's fueling this is the more interactive nature of social communication channels and the need for enterprises to be where their audiences are, says Thompson.
"This, in turn, is driving the need for enterprises to have an omni-channel platform strategy to get the right information to the right person in the right format at the right time for the right business outcome. This type of orchestration requires a coordinating platform capability that integrates SMS, email, voice, rich media (video and audio) and the newer interactive social channels like What's App.
And while savvy businesses understand engaging with customers in their own environments makes sense, the path to making these meaningful connections with customers is not always easy says Thompson who pinpoints to the pitfalls to avoid when developing an integrated app strategy.
1. Right channel, right tone
Getting a consistent message across multiple digital channels, including new social channels like RCS, WhatsApp Business and Apple Business Chat, requires up-front planning, says Thompson.
"Equally important is the content itself. It's vital to get the right content into the right channel at the right time. For example, most people turn their devices off while flying which means that a WhatsApp message sent prior to take-off may not be read before the content expires. If it isn't an emergency, the software platform might be set up to do nothing. However, contrast the setup needed for a true emergency where consideration of message, forum, timing and even volume come into play. If it's a time-sensitive message, such as a workflow confirmation that can be actioned by someone else while you're in flight, you might set your mobile to 'do not disturb' so the system knows to send the same message to someone else, or even automatically recall it and send a separate, more relevant text for review upon landing. In some situations, people won't care if they get messages in more than one channel as long as they get it."
2. Permission pitfalls
People must have the option to opt out of communication, says Thompson. "Failure by businesses to self-manage their content and channel choices is why expensive processes and sophisticated technologies such as machine learning are now necessary to filter out spam. Facebook, which has 1.5 billion users on its WhatsApp platform, has implemented its own anti-spam controls whereby each vendor that signs up is screened and must agree to some fairly strict rules of engagement. The costs of these measures are passed along and symptomatic of businesses failing to plan ahead and make sure their content and digital channels cater to the preferences of their customers.
3. Right partner, right place
Once enterprises know who they're seeking to communicate with, and have their permission, the next step is ensuring the right technology and provider to support their vision for engagement continues Thompson.
"As demand for increased interoperability and two-way omni-channel interactivity between enterprise and social messaging platforms grows, we're seeing a corresponding increase in the ability of companies to follow their consumers and employees into the locations where they prefer to communicate. This integration and orchestration of mobile services is becoming a new source of competitive advantage for businesses as adoption of mobile devices expands."
Thompson says social apps like WhatsApp and Apple Business Chat are logical connection points for companies and customers especially for time-sensitive information such as confirming a doctor's appointment or a natural disaster and where to get help.
4. Rich media on the rise
Thompson says RCS will continue to grow as Google and mobile operators further enable it to be as easy to use as SMS.
"RCS is becoming more powerful for when customers, for example, want to initiate engagement with a business or brand and ask a direct question with a real-time response rather than waiting on hold for what often feels like hours. It's no longer about pushing out messages – companies need to actively seek capabilities that can pull people in."
Thompson says new avenues for mobile engagement through nascent social mobile channels will become more common over the next five years as more enterprises seek to engage within their audiences on personal and work devices.
"Meaningful engagement is increasingly a differentiator for businesses and brands so delivering mobile capabilities that are secure, relevant, timely and interactive is now essential."