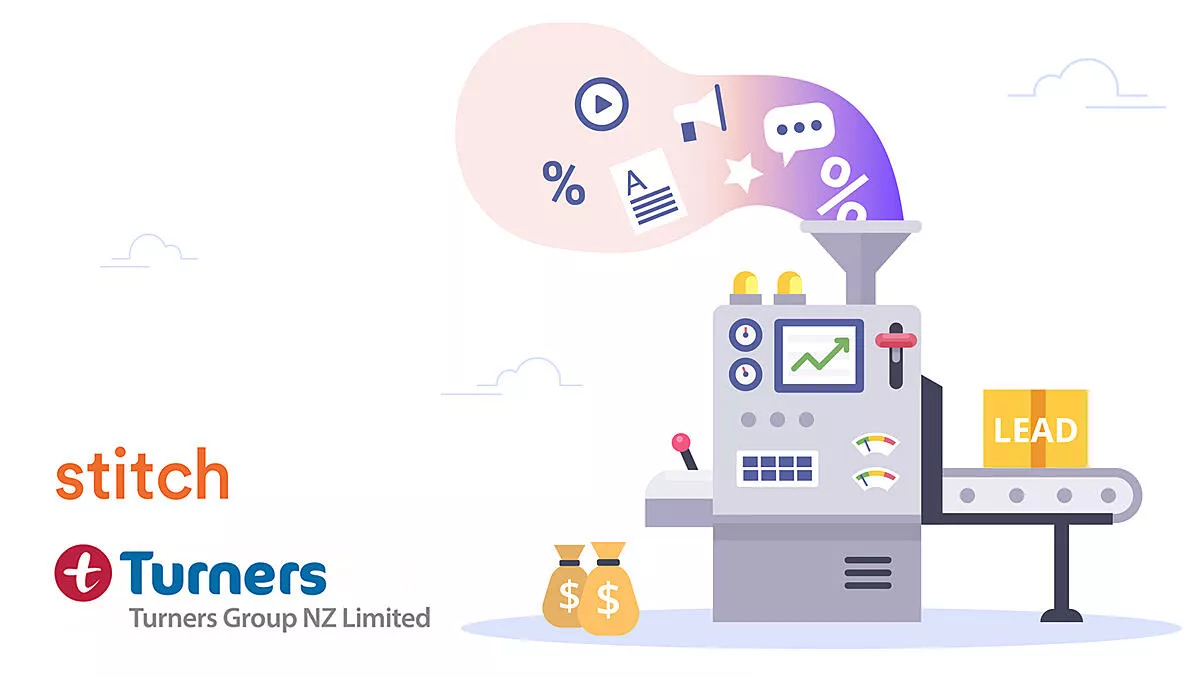 How Turners Group modernised their marketing technologies
Thu, 5th Mar 2020
FYI, this story is more than a year old
By Sean Mitchell, Publisher
11 months ago, Turners Group NZ's marketing department turned to a Kiwi start-up to transform their approach to marketing.
The start-up was Stitch, a new age marketing consultancy started by seasoned advertising industry execs Adnan Khan and Simon Wedde.
Stitch was able to help Turners generate more cost-efficient and higher quality leads by stitching together advertising - marketing technology. One of the first outcomes was a 68% drop in the cost of each lead acquired. Better than that, the volume of leads coming in had increased by 530%.
This then created a new challenge, how to cope with these new enquiries. Stitch came to the rescue again enabling Turners to set-up automated email and SMS responses. As well as automated flows to ensure that the Turners customer service team pounced upon the leads in a timely fashion. This now occurred in real-time versus a wait of up to 12 hours. This major project took just two days from briefing to full implementation. This faster turn around to customers increased the post lead interactions by 38%.
"We're on a journey to improve our digital lead generation and nurture capabilities. And of course, we want to go faster than our resources will allow. Partnering with Stitch enabled us to use their experience - knowledge to build a picture of what we needed to achieve our objectives, as well as helping to develop a fast path to get there. The integration of advertising and marketing technology provided a quick, painless solution to increase response times in our leads to the sale process, resulting in a +38% lift in interactions with leads. And it keeps building towards the ideal picture of what we need to achieve our objectives." says, Sean Wiggans, General Manager - Marketing, Turners Group NZ.
Stitch has now nine clients on its books in the 11 months since launch. Turners Group NZ was a foundation client and has shown the power of new marketing technologies in action.
"Our experience is that businesses are only using about a third of the potential of their existing marketing technology and data," says Simon Wedde, Co-Founder, Stitch.
"Harnessing existing first data will only become more important as privacy regulations such as GDPR, the California Consumer Privacy Act, and even recent announcements from the ACCC in Australia, place restrictions on unsolicited targeting via third-party platforms.
"The future is less interruption and more integration of services into a consumer's life with more utility. Businesses are already sitting on a lot of data about their customers, the opportunity is to get this out of silos and stitch it together across platforms to deliver better customer experiences," says Adnan Khan, Co-Founder, Stitch.
To find out more about STITCH and how they can help your business deliver better customer experiences, visit their website here.