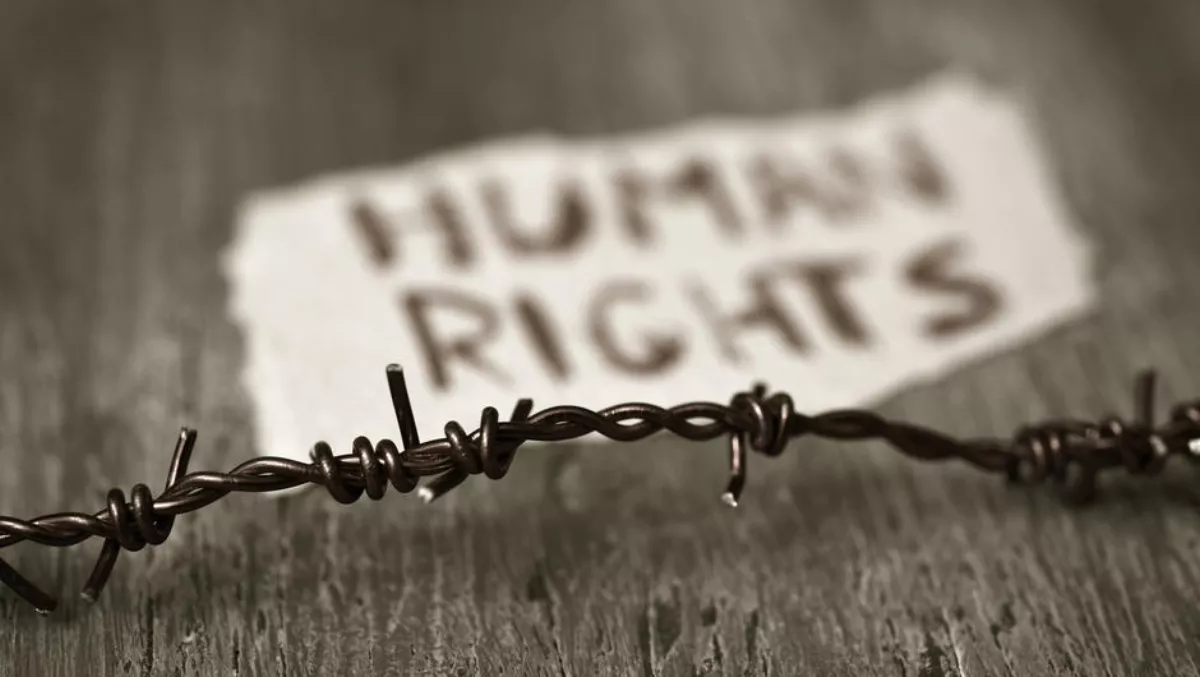 Human rights groups call for speakers to boycott Salesforce conference
FYI, this story is more than a year old
A number of human rights groups are rallying for a number of major speakers to pull out of Salesforce's upcoming Dreamforce conference.
Salesforce, which has a US government contract with Customs and Border Protection, is under fire for being complicit in activities such as human rights abuses, racism, and 'ripping families apart'.
Activists such as Color of Change, Demand Progress, Defending Rights and Dissent, Fight for the Future, Mijente, Presente, RAICES, and SumOfUs are now calling for speakers to drop out of the conference or use their voice to speak out about the controversial CBP contract.
Thirty-two humans rights groups have also formed a coalition, and a number of other Salesforce customers have also rallied Salesforce CEO Marc Benioff to drop the CBP contract.
Speakers at this year's conference include Al Gore, Adrian Grenier, Andre Iguodala, and singer Will.i.am.
The coalition says Salesforce has refuted the issue and attempted to sweep it under the rug. Reports suggest that Benioff stated the CBP contract doesn't deal directly with US-Mexico border activities, but the company still refuses to drop the contract.
Immigrants rights group RAICES also refused a $250,000 donation from Salesforce, and Wrecking Ball Coffee Roasters also pulled out of catering for the Dreamforce conference.
Fight for the Future campaigner Jelani Drew says Salesforce prides itself as being a socially responsible firm.
"We're asking featured speakers at Dreamforce to use their platform to urge Salesforce to drop their contract with CBP. We've seen how tech has been used to drive the human suffering and tragedy. This is the perfect time for Salesforce executives to determine what they want their legacy to be: tech leader or complicit?"
Comments from other coalition leaders cite issues of racial profiling, unlawful surveillance, detaining children, and deportation.
"We need the Dreamforce speakers to say "not in my name" and condemn Salesforce's decision to support Trump's deportation machine," comments Mijente co-founder said Marisa Franco.
"Our immigrant community is afraid to attend birthday parties with family and friends because of Trump's crackdown. Salesforce leadership must be reminded that there is no neutrality in times of rising authoritarianism."
In an open letter to Benioff, the coalition says that if every large tech company cut ties with immigration agencies, it would create political pressure that could stop human rights abuses.
"Mr. Benioff, we know you really personally care about these issues and we implore you to listen to your conscience and show that you really care about immigrant families. As Salesforce customers and potential customers, we urge you to cut your contract with Customs and Border Protection. We will not be quiet until you do," the letter says.
"We're calling on featured speakers Will.i.am, Al Gore and others to use their platform, now and while on stage, to call for change. To say directly to Salesforce and in plain words: Cancel the Contract," adds Demand Progress campaigner Tihi Hayslett.
Salesforce has previously spoken out against the US government's 'inhumane' of separating and detaining children, the coalition says. By continuing the CBP contract, it is enabling human rights violations.
Related stories
Top stories