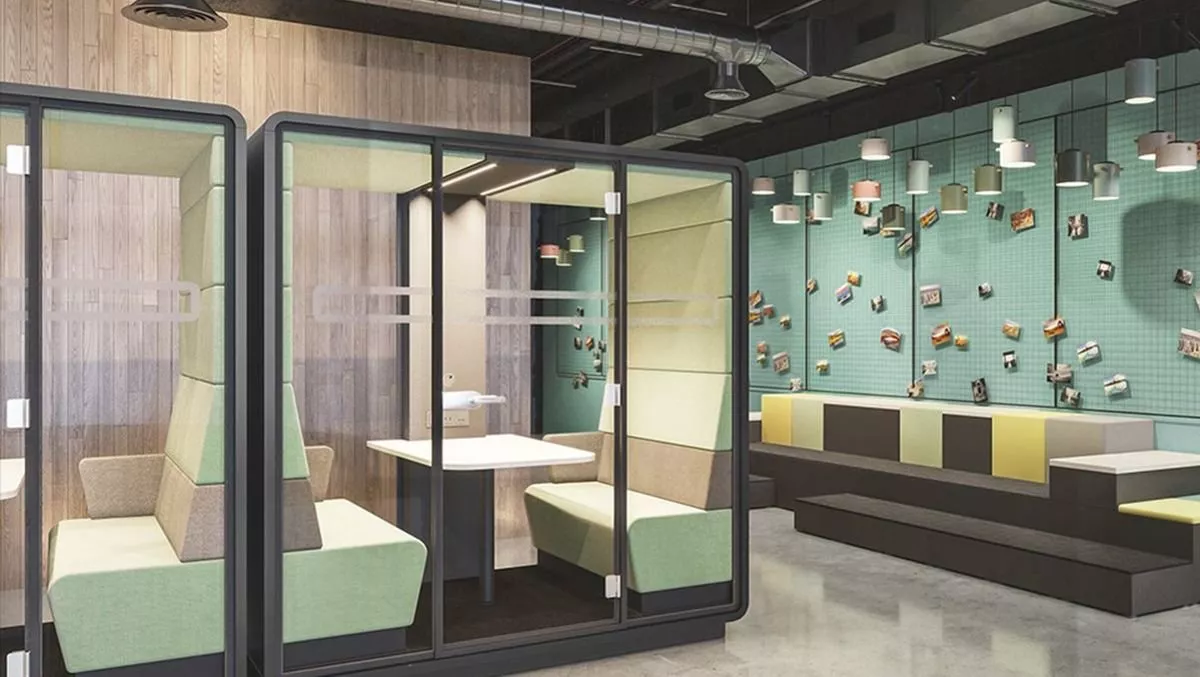 Hush acoustic work pods come to ANZ
Fri, 6th Sep 2019
FYI, this story is more than a year old
Hush acoustic work pods are essentially small office 'pods' that fit in with an open plan office aesthetic. The pods are designed for phone calls, focused work, or for meetings.
Sektor will offer three products in the Hush range:
Hush Phone - a phone booth for private, non-disruptive calls
Hush Work - a private, quiet desk space for workers who need to get their head down and focus
Hush Meet - meeting rooms for up to 10 people so meetings don't distract colleagues
"Hush really fills a market gap for our partners," says Sektor Australia product manager Gavin Blakelock.
"Their clients use open plan offices and co-working spaces as a great way to reduce infrastructure costs, increase collaboration and flatten hierarchies. But meetings, conversations and phone calls in an open plan space can be disruptive - one person is trying to concentrate while another is on a call next to them.
"Or there are confidential discussions that need privacy and can't be held in the open office. Hush pods are a great solution - they're quiet, private, flexible spaces to enhance 'we' work or 'me' work.
Sektor says that there are plenty of other ways Hush products can be used as practical solutions:
'Building within a building' - architects designing contemporary offices in older spaces with high ceilings or protected features
Retail banks holding confidential client conversations
Government offices, such as Centrelink, conducting personal interviews
Telehealth - remote consultations with doctors
"Hush pods are flexible, they can be easily moved around the office to meet the changing needs of the user and the office environment. They're also easy to set up and come complete with furniture and because Sektor holds stock, our partners can get them as soon as their clients need them. They even come in a range of 35 colours to suit any office décor," continues Blakelock.
"The Hush pod products are a great complement to our existing office and ergonomic range," adds Sektor Australia general manager Cameron Arnold.
"Helping our partners to deliver the best possible client solutions is what Sektor is all about, and adding Hush pods to our portfolio is another step on that journey.
The Hush range is managed in New Zealand by Andrew Moseley, BDM – Mobility, Healthcare - Ergonomics.