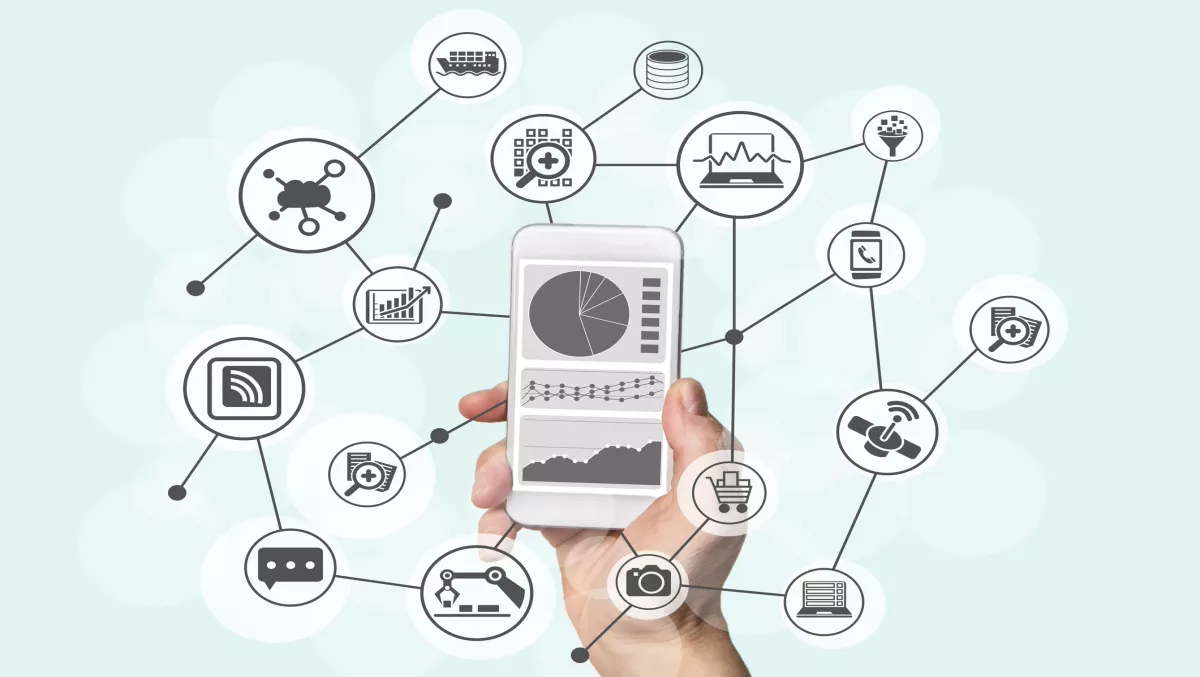 IDC names top 10 fastest growing fintech companies in ANZ
Fri, 22nd Sep 2017
FYI, this story is more than a year old
IDC Financial Insights has unveiled a list of 10 fast-growing fintechs in Australia and New Zealand (ANZ) as part of the broader FinTech 101 list for Asia/Pacific.
"IDC's FinTech Fast 101" refers to the fast-growing fintech players in Asia/Pacific based on extensive on-ground analysis of the dominant fintech players within the region.
10 Fastest Growing FinTechs in Australia and New Zealand
Afterpay Touch Group Airwallex CoinJar Data Republic Harmoney HashChing identitii Prospa SocietyOne Xero
Note: List is arranged alphabetically, Source IDC, 2017
IDC's fintech list makes a reference to the Financial Insights' Triple U framework — ubiquity, utility, and usability.
This is a framework that evaluates fintech data across key metrics such as addressable market, customer adoption, investments, chance of survival, innovation, and marketing.
IDC Financial Insights believes that newer categories of fintechs are gaining traction, including those focused on digital identity and authentication, bitcoin and other cryptocurrencies exchanges, robo-advisory, credit analytics and scoring, and usage-based insurance.
Banks and insurance companies in the ANZ region have shown greater acceptance and collaboration with fintechs.
Most of these traditional institutions have also invested in fintechs either through acquisitions or VC funding to build their own innovation competencies.
"Australia and New Zealand with the support from the government, fintech hubs, incubators, and accelerator programs have become one of the leading markets for fintech innovation in the world," says Michael Araneta, IDC financial insights associate vice president.
"Though we see diverse categories of fintechs in the region, most of the disruption is visible in payments including remittance and money transfers and peer-to-peer payments.
"We expect another new area of growth in fintechs – which would be in robo-advisory, changing the modus operandi of wealth management and financial advisory by using the latest technologies in Cognitive but also advanced analytics to deal with huge data sets on trading and financial information."
Iggy Pintado, IDC Australia and New Zealand managing director says, "Fintechs in Australia have been successful locally, but we feel that the time is ripe for these startups to elevate their status and focus on growth in the rest of Asia and eventually, the world.
"This is the path that New Zealand fintechs have taken over the years – and have succeeded in.''
The industry in New Zealand has really come together to drive fintech growth – in February this year - we saw the launch of New Zealand Financial Innovation and Technology Association (FinTech NZ) with support from local incumbents, government agencies, and NZTech (technology industry association).
Another noteworthy initiative is Kiwibank FinTech Accelerator, which is co-funded by Callaghan Innovation and Xero and focuses on supporting and expanding Kiwi start-ups globally using Creative HQ's Lightning Lab acceleration program.
Araneta continues, "IDC Financial Insights expects that 2018 will be a banner year for Asia/Pacific fintechs to regionalise – similar to the journeys of Alipay and Grab – and the ones who do will be able to achieve scale and ubiquity.
Australia's National Innovation and Science Agenda's Landing Pads program is also truly aligned to this view and presents an excellent offshore opportunity for entrepreneurs to expand into global hubs of innovation.
This FinTech 101 list is published as part of IDC Financial Insights' 2017 fintech report series, which helps investment groups, financial services institutions, and technology players in understanding the fintech landscape and identify potential fintech players for investment and collaboration.
For this research, IDC's definition intentionally excludes licensed banks and other licensed financial institutions that are using new technologies to radically change financial services, even to the point of launching their own fintech companies and brands.
The idea is to look at the fintech players outside of traditional services.