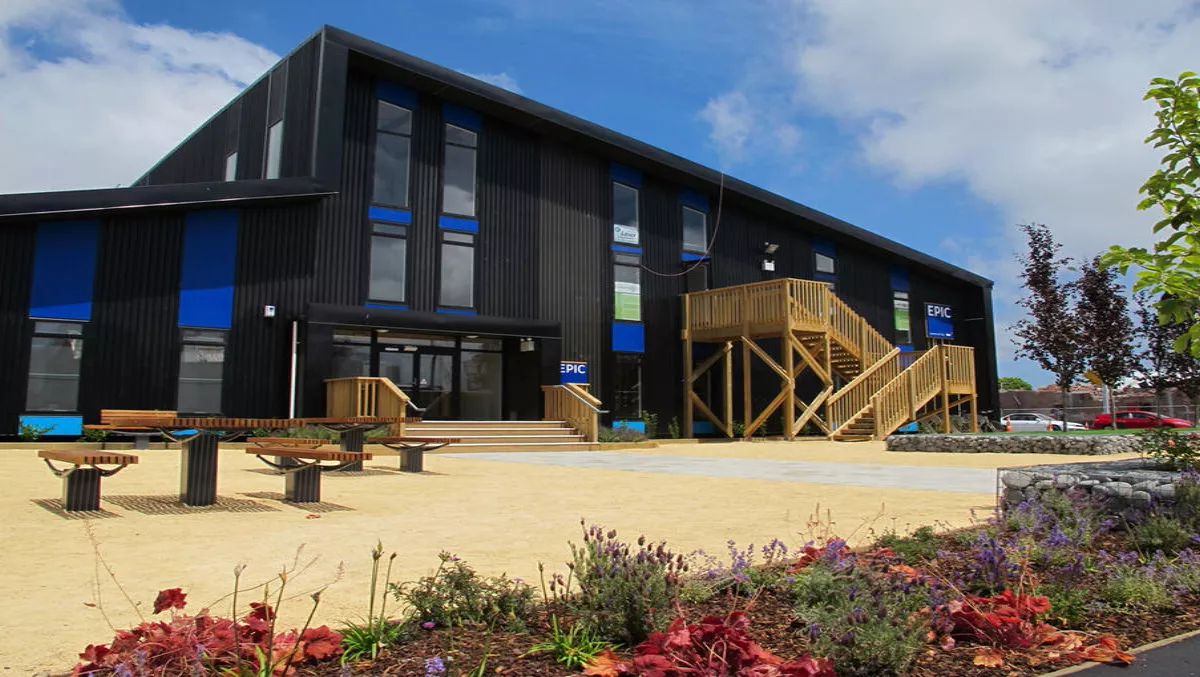 From idea to execution: Chch innovation hub incubating success
Thu, 31st Aug 2017
FYI, this story is more than a year old
In the centre of the Christchurch CBD, a building that began as a disaster recovery project has evolved into the city's beating heart of technology innovation.
Three of the tenants in the EPIC Innovation incubator and co-working space were recently selected as finalists in the Champion Canterbury Business Awards.
Concentrate and MTech Games are finalists in the Professional Services – small enterprise category, whereas Corvecto is a finalist in the Innovation category.
TechDay sat down with Henry Lane, EPIC Innovation executive director and Corvecto managing director about how the facility has impacted the Christchurch startup ecosystem.
What does it mean to EPIC to have three tenants nominated as finalists in the Champion awards?
It's immensely rewarding to see the companies working under EPIC's roof receive recognition for their success.
Over the years, many of them have received awards from a variety of programmes for their innovations, achievements and passion, and to have several of them achieve finalist status together in the same programme like this really drives home the inarguable fact that whatever they're doing is working.
What was the original vision for EPIC when it started, and how has that changed in the last five years?
The EPIC 'Sanctuary' hub was born from a drive to keep the doors of Canterbury businesses open in the wake of the 2011 Christchurch Earthquake, including our own.
Like many of our business partners, we'd lost our premises and needed a new home, so rather than sign up for a remote location in isolation we banded together with other organisations to house multiple companies in a single 'collaborative ecosystem'.
With the collaboration of more than 20 companies, we were able to build a single hub with shared plumbing, kitchen and meeting room facilities in the centre of town.
The way EPIC was formed is closely aligned with the way our tenants continue to conduct business today - multiple organisations and individuals coming together to achieve a greater goal.
We were fortunate to have the support from international giants like Google and Cisco through to local Kiwi companies such as Weta Workshops and 2degrees.
At its core, EPIC is only a platform for facilitation. It's the way our tenants have organically come together to explore new opportunities that have made the hub what it is today.
What does having an innovation hub like EPIC mean for the startup ecosystem in Christchurch?
EPIC's value isn't limited to the tenants under our roof - so far the campus has played host to over 500 public events geared towards social entrepreneurship, startups, innovation, research, networking and idea sharing.
The hub yields significant value from the regular foot traffic that goes through our atrium - bringing fresh faces and ideas to engage with our locals.
In turn, many EPIC residents frequently populate other similar hubs around Christchurch's established Innovation Precinct such as GreenHouse, BizDojo, Kathmandu, Vodafone and Signal, each collective adding their own unique ingredient to the startup and innovation-lead ecosystem around the city.
What are the biggest challenges startups and small businesses in Christchurch face, and how does EPIC support them through that?
For a startup, not knowing what you don't know can be a massive barrier to growth and progression - struggling to identify where your limited resources should be applied for greatest impact has kept many an entrepreneur awake at night.
Hubs within Christchurch's Innovation Precinct cater to multiple sections of a startup's journey - through events like Startup Weekend to programmes like Lightning Lab, and GreenHouse supporting new companies taking their first steps to EPIC housing to revenue-positive organisations ready for growth.
What new initiatives does EPIC have planned in the future?
One of the most exciting new initiatives within the EPIC family has been the opening of our first satellite hub EPIC Westport on the West Coast.
It triggered an 8% employment growth for the region's creative and ICT sector, with a tenfold increase to the growth rate with several new businesses relocating to Westport.
They want to enjoy the low overheads and lifestyle benefits whilst leveraging the EPIC network to remain connected to NZ's wider ecosystem and EPIC Westport's provision of startup incubation and acceleration services.
The EPIC Sanctuary campus itself was due to be a temporary building lasting for five years with the expectation of being dismantled this November.
However, as a vote of support, the Christchurch City Council has extended EPIC's ability to remain by an additional seven years due to the positive impact of its operation on local business and community.
Your enterprise VR training solution company
Corvecto was also chosen as a finalist - what does this recognition mean for its journey?
Corvecto's journey represents a use case for how EPIC's collaborative ecosystem can facilitate growth from an interesting idea to a tangible and valuable application.
Corvecto's growth over the last two years is the result of access to EPIC's network of multi-skilled and experienced individuals who make up Christchurch's startup and business environments - those who gladly provide informed advice and spread positive developments through their own personal networks.
This is compounded by access to the niche expertise of other organisations living in close proximity to one another.
This empowers Corvecto to deliver high-quality Virtual Reality training for large clients in multiple industries by partnering with its neighbours to leverage their skills in game development, strategy, marketing and e-learning or training.