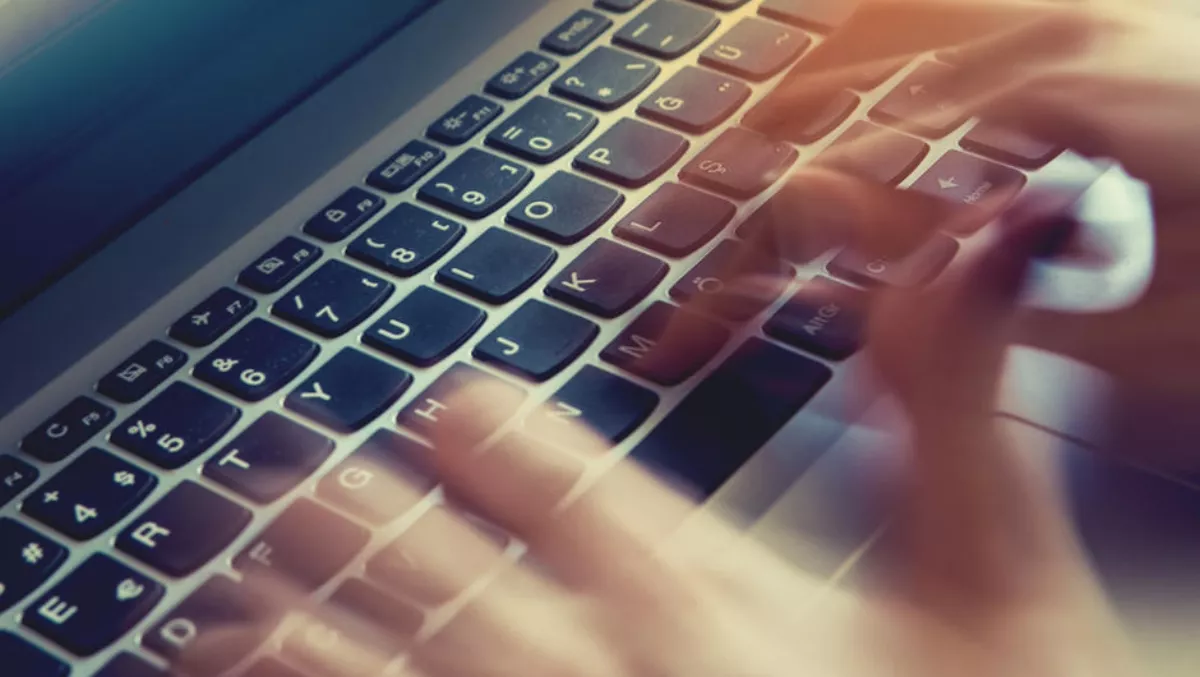 Ignore the critics, because WordPress has finally arrived
FYI, this story is more than a year old
When WordPress was founded in 2003, it was primarily seen as a platform for bloggers. At that time, WordPress was a simple Content Management System (CMS) with just the right amount of functionality for posting images and text in a format that was easy-to-use.
Fast forward 15 years, and WordPress now powers more than 31% of sites on the Internet, the majority of which are not blogs. WordPress has also seen extensive adoption across enterprise brands because it's a great way to create hubs for digital experiences, and the functionality of WordPress has vastly improved since its first release.
Despite all of these strides, however, many still view WordPress as a simple platform only suited for bloggers. Some believe it's not able to power today's eCommerce stores or that its security credentials are somehow lacking. Others may see WordPress as difficult to scale while others still may take issue with its open source roots.
However, when you pit these critiques against the facts, WordPress is actually the antithesis of what its critics often claim it to be.
Take the realm of eCommerce for example, where a growing number of businesses are using the popular WordPress plugin WooCommerce to power their online shops. Today WooCommerce is being used by a whopping 40% of all eCommerce stores, which is far more than any other platform.
When it comes to security, WordPress is in fact rather secure. The security threats and incidents that do occur on WordPress are more likely to be caused by vulnerabilities due to outdated software and password exploits than a technical aspect found in the platform's core software.
Just like any other piece of software, WordPress is is secure as long as it's kept up to date. Because there is a large community of WordPress developers around the world who are constantly testing and patching vulnerabilities in the core software, it makes it easier to keep up with ongoing security maintenance than a proprietary solution where no such support group exists.
If the above doesn't sway you, take the growing list of enterprises that have decided to make WordPress their CMS of choice. WordPress now powers more of the top 200,000 largest websites than any other CMS, which speaks directly to its scalability and ability to service some of the world's most-trafficked and complex websites. Companies using WordPress today include Mercedes Benz, Time Inc. and BBC America, just to name a few.
Much of WordPress' popularity with CMS users—60% of whom choose WordPress over other CMS platforms—is derived from the vibrant community mentioned above, which offers security solutions, designs, resources and more, all for free.
The fact that WordPress is open source means there are no licensing fees to begin using it, and you are not locked in to a vendor-specific ecosystem once you do. The cost-savings associated with these types of quality open source projects is often lost in the discussion, and proprietary solutions, which don't offer anywhere near the type of adaptability that WordPress does, somehow fill the gap.
Indeed, one of WordPress' greatest strengths is the fact that it is open source and enjoys vibrant support from its global community. This group of developers and engineers has created more than 50,000 plugins and 5,000 themes for WordPress and offers outstanding resources for improving the CMS and helping it integrate with new technologies.
Take StudioPress and its Genesis Framework, for example, which have grown to become prime examples of the kind of design and functionality members of the WordPress community are making possible.
WordPress core has also seen vast improvements to the functionality of the CMS, and while it remains an easy-to-use platform for the novice to set up and run, it also offers more options than ever before to developers who build websites for a living.
Take the REST API, which allows developers to build native mobile applications with WordPress as the backend server framework. This API has enabled the creation of incredible digital experiences because it offers a common format for WordPress to communicate and interact with other applications and coding languages.
This API has done a lot to move WordPress into the forefront, precisely because today, the ability to integrate and interact with other technologies is how businesses are finding
the agility they need to keep up with consumers' changing expectations around digital experiences.
Today's technology stacks include thousands of choices when it comes to products and vendors and finding the right tools to fit your business has simply become more complicated. Due to the fact that WordPress is open source and has more ability than ever to integrate with these different technologies, many businesses rely on it as the one constant in an otherwise ever-changing landscape.
You will be hard pressed to find other, proprietary CMS platforms that offer this ability to integrate with outside systems, while WordPress does it, for free.
It's for all of these reasons that WordPress critics so often get it wrong. WordPress is the CMS of choice for agencies, SMBs and the enterprise precisely because it is so versatile.
The critics, while mistaken, will likely persist, but if you ignore them and look at the wide range of benefits WordPress offers, you'll see that it has truly arrived.