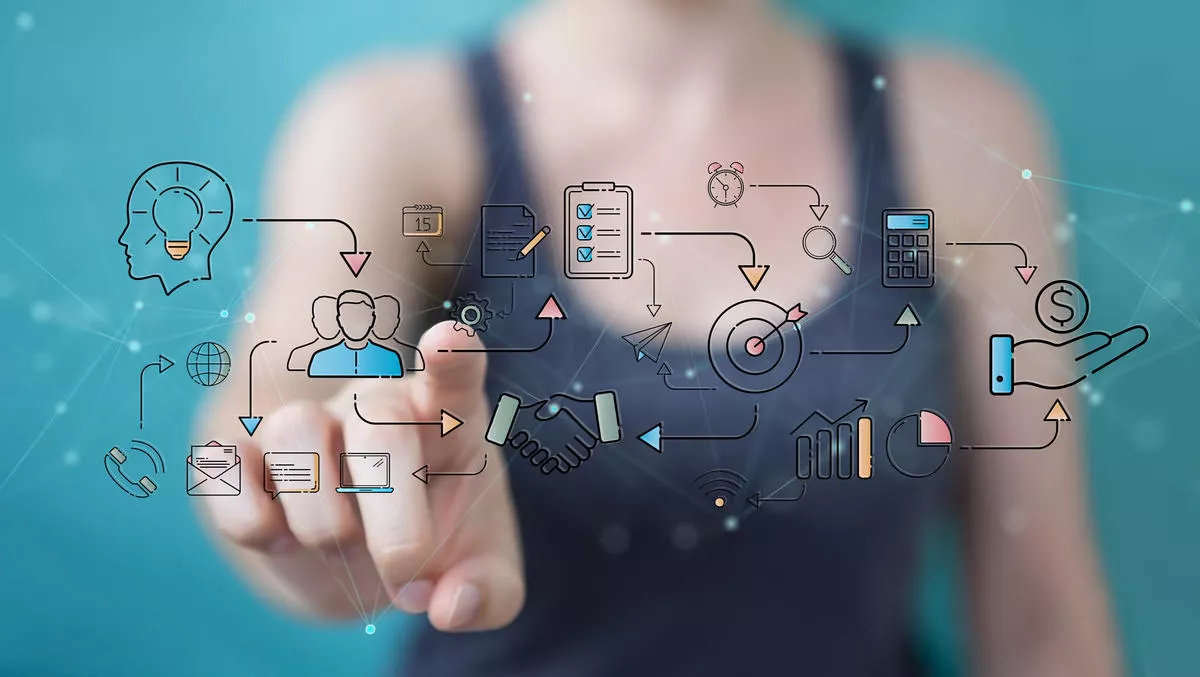 In brief: The top announcements from Adobe Summit 2021
Wed, 28th Apr 2021
FYI, this story is more than a year old
Adobe has launched its annual Adobe Summit event today with some eye-watering figures illustrating how commerce has achieved a record-breaking US$876 billion in the first three months of 2021 alone - and it could top US$4.2 trillion by the end of the year.
With those figures in mind, Adobe points out that with such growth, it's important to get the customer experience right.
At this year's event, Adobe has bolstered its Experience Cloud with Adobe Journey Optimizer and Adobe Customer Journey Analytics, as well as its real-time customer data platform, a Marketing System of Record through Workfront integration, and new Adobe Experience Platform capabilities.
Adobe's executive VP and GM of digital experience business and worldwide field operations, Anil Chakravarthy, says, "The pandemic has shown that brands that put a laser focus on customer experience management come out in front.
"Adobe Experience Cloud with its new innovations released today is bringing businesses closer to their customers—enabling them to deliver the best digital experiences at speed and scale.
These are the seven new innovations within Adobe Experience Cloud.
1. Adobe Journey Optimizer
This is an enterprise application for marketers that optimises the customer journey across inbound and outbound customer touchpoints. It includes the ability to use intelligent decision making to deliver relevant customer journeys, combining outbound marketing with one-on-one engagement.
2. Next-generation Adobe Real-time Customer Data Platform (CDP)
This platform enables marketers to build trusted relationships with customers through first-party, data-driven customer acquisition and engagement. This platform is available for B2B and B2C interactions.
3. Customer Journey Analytics
This enables brands to integrate and standardise both online and offline customer data for analysis by anyone, not just data scientists.
4. Marketing System of Record
This acts as a single source of truth for connecting and managing cross-functional teams and their work across the marketing lifecycle from strategy and planning through to execution and measurements.
5. Adobe Experience Manager provides new capabilities
These capabilities include Headless content management system (CMS capabilities) which can deliver content as data over APIs. It can also help with content automation. Another feature is Experience Manager Assets Essentials, which is now the default asset management capability across all Experience Cloud applications.
6. Adobe Commerce provides new capabilities
These capabilities include product recommendations for customers, as well as Live Search for relevant results on a merchant's website.
7. Adobe Experience Platform Collection Enterprise
This leverages Adobe's globally distributed edge network to collect and deliver data to Adobe applications, or any other system. Data collection SDKs also provide the ability to ensure apps are providing the 'best' customer experience.