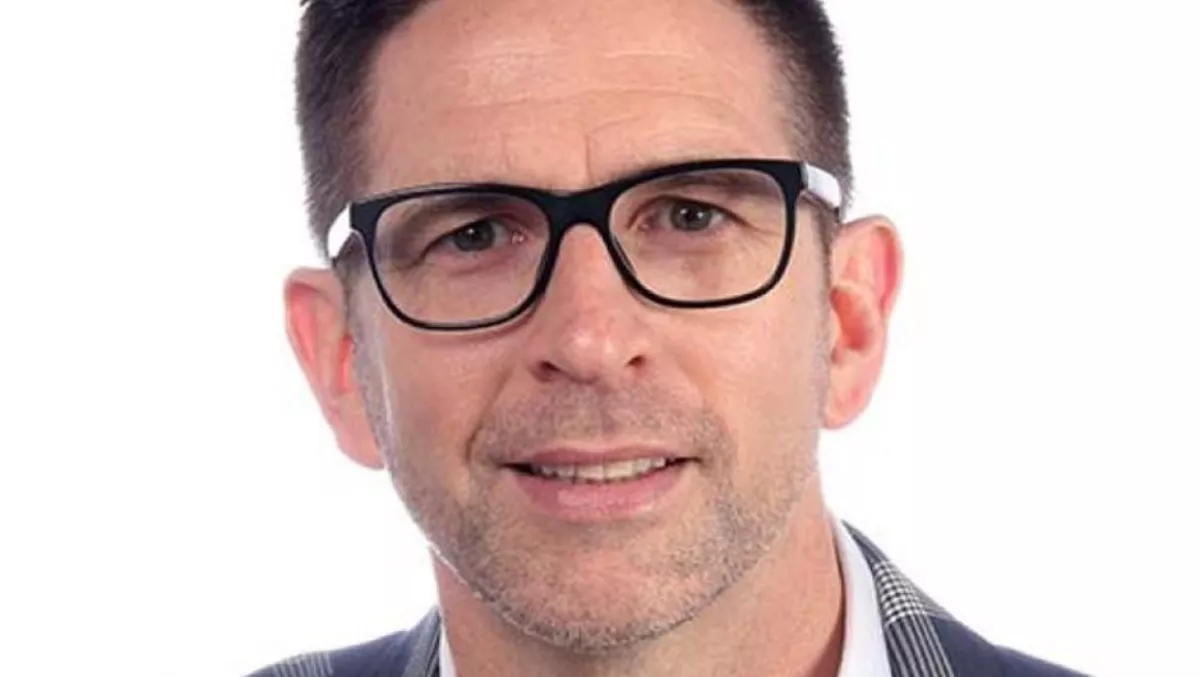 Interview: Cisco on NZ's innovation economy - and where it needs to improve
FYI, this story is more than a year old
New Zealand is a little behind the times when it comes to security, but it does particularly well at innovating at speed, according Cisco New Zealand director of sales and country manager, Dave Wilson.
At Cisco Live in Melbourne, I caught up with him to discuss technology trends in New Zealand, 5G, and the innovation economy.
"Innovation is driving New Zealand forward," he says. "I get more requests to speak to me about how Cisco continues to evolve, how it sees market transitions, jump on to those market transition, and how it continues to innovate at the speed it has."
He says that New Zealand companies realise transformation is a hard slog – when 'digital transformation' came along, companies were investing everything into it. They still are to an extent, but they're also being held back.
"A lot of those projects and bogged down in the typical project phases. We've got multiple projects, multiple things we need to deliver there and delivery issues - and it's now moved back to how do we actually innovate faster? How do we come up with new ideas before we actually need them?"
Cisco is all about finding how it can have more of an impact in the countries it's in.
"What is innovation? And how do you enable it? And how do you make it a part of your daily business? This is the pain we've had to go through Cisco - you can say you want to innovate, but what does it look like?"
Cisco has its own innovation system that is the result of 34 years of work. Research and development, partner investment and co-development in innovation centres are key to that ecosystem.
Cisco also makes a point of co-creating social good and projects that cover a wide range of areas.
Cisco's New Zealand Country Impact Plan is a three-phase strategy designed to help the country's innovation economy and harness human capital to do that. One of its focus areas is empowering counsellors who work to prevent youth suicide.
Often counsellors can't get out to remote parts of New Zealand for various reasons, but video conferencing is helping to open up access. It's a more engaging way for youth to interact with counsellors – and it creates some space for them.
The Country Impact Plan can only succeed with the help of goals, New Zealand companies wouldn't succeed if it wasn't for their own innovation aspirations.
New Zealand companies have an appetite for risk and for trying things before they're ready – they're not ones to sit back and wait, says Wilson.
"We're already trying things that the connectivity doesn't quite allow to take to the next level because of the speed, or the latency. There are a lot of IoT projects going on around New Zealand and if some of these things had the reach of connectivity in the speed, you would see them go to the next level."
There is one area in which New Zealand organisations are slightly behind the game: security. While customers and partners are still growing their security spend, much of it comes down to the lack of legislation and regulation.
"What is security? It's about compliance, and it's about risk. And it's about protecting yourself, protecting your IP."
"I think we're a little bit further behind, even from legislation regulation point of view as well. There are things like the GDPR and the Australian NDB rules that are now in place around disclosure - we obviously don't have that yet."
Australia has already reported at least 800 breaches since the NDB legislation has been in place – but how many has New Zealand had in that same period of time? Nobody really knows.
"We need to take things a little bit more seriously. Businesses have this mindset of a guarded wall around them. That wall could be protected by a firewall and that's security," says Wilson.
"We need to change the mentality to companies have a duty or responsibility to protect their data - not only their own IP, but customers' and partners' personal information. I would like to see New Zealand catch up."
Related stories
Top stories