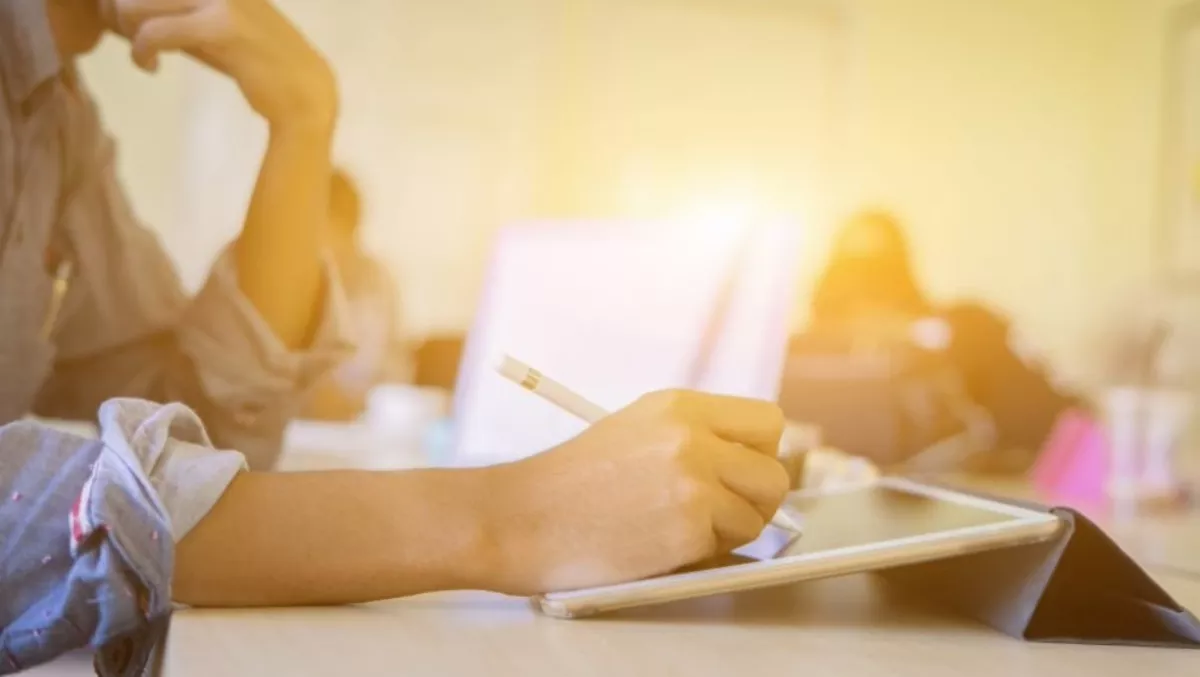 Invest in enterprise software UX & watch your people grow
Mon, 15th Oct 2018
FYI, this story is more than a year old
User interface (UI) design in enterprise software has been a topic of conversation for many years. UIs try to contribute to a great user experience; a good UI ensures the smooth completion of a task and makes the software user experience enjoyable.
The interface we see on our smartphones every day has been many years and many iterations in the making, designed to provide a simpler way to navigate the system and maintain a seamless flow of work productivity.
In today's digital era, we're seeing a big change of focus from UI to modern user experiences (UX) such as conversational UX and purpose-built UX where the user experience is all about the optimal way to arrive at an outcome. Here's why UX will trump UI for enterprise software users in the future:
Enterprise software has a bad rap
Enterprise software has a bad reputation for being difficult to use. In fact a survey conducted by Unit4 in 2017 revealed that 76 percent of end-users don't like enterprise software, while 34 percent loathe it. Some vendors have gone all out to make the UI look good over the past 5 or so years, but we're already moving away from screen to conversational user experiences with bots or digital assistants for example. How the software looks will become redundant.
Conversational UX vs purpose-built UX
Practicality and serviceability are at the forefront of design and implemented alongside UI allow for a customisable user experience tailored to each user so that it's not only simple but effective. Unit4's survey revealed there is a shift in preference between adapting to conversational UX and purpose-built UX, over UI.
Conversational UX allows the user to have an enhanced experience with conversational systems that are human-like such as enterprise software that leverages chatbots via instant messaging, virtual assistants, and other AI-powered apps and devices that help users get answers to their questions.
Purpose-built UX focuses the design on the specific outcome, while limiting the number of interactions needed for users to complete a task.
Rather than focusing on enterprise software that is beautiful, it's time for enterprise software vendors to rethink their strategy and focus on building design interactions that people really want to use.
As we see a surge in automation and machine learning process, conversational UX can also prove valuable in complementing automation by completing the rest of the job. Whereas purpose-built UX plays an important role in enhancing the overall customer experience.
Think about what's most important
As we welcome a new generation of workers, we have to consider an entirely new mindset to getting work done. Millennials want to work more in teams and use more technology. They have a social mindset, and are masters of digital communication. They have grown up in a time where information is available instantly. They will expect systems at work that support them to meet their objectives, to be creative and successful.
Systems that take care of mundane administration for them so they can focus on what's important. And this level of empowerment will in turn help organisations retain great people and innovate at a faster pace. Investing in UX is essential for the future of the workforce.
Enterprise software strategies today should focus on UX for enhanced efficiency, improved customer experience and increased ROI in the future.