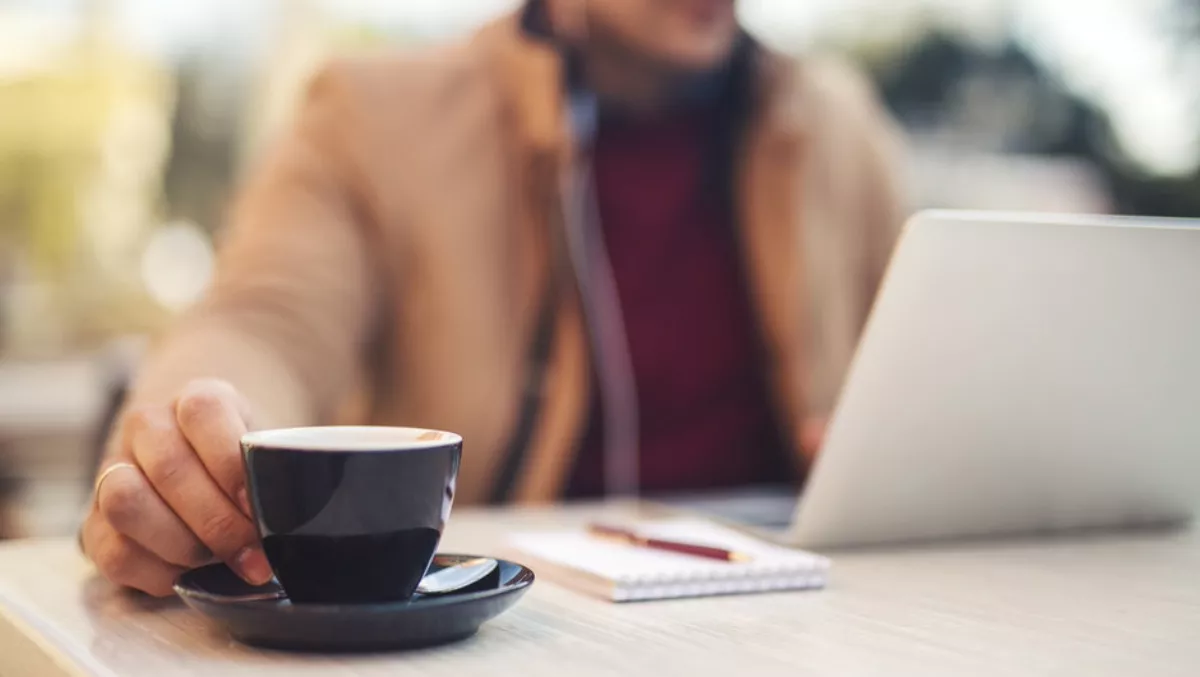 Jobs 'aplenty' for freelance writers, devs & eCommerce specialists?
FYI, this story is more than a year old
Freelance writing, API development, blockchain, 2D animation, and social media management were the fastest-moving jobs in 2018 – while email development, journalism, and app design all took a tumble.
That's according to Freelancer.com's Fast 50 Report, which charts the movement of the top 50 fastest growing (and fastest shrinking) job categories on its marketplace. That marketplace hosts more than 31 million users and has facilitated more than 15 million jobs to date – and the company says it's the largest freelancing and crowdsourcing marketplace in the world by number of users and jobs posted.
For the study, Freelancer.com analysed a selection of two million jobs listed in 2018 and found that content is truly the king.
Jobs tagged with the keyword 'writing' took the top spot as the fastest moving job in 2018. The number of jobs shot up to 8537 in 2018 compared to 1343 in 2017 – a 535.67% jump. Academic Writing also saw substantial growth over the year, claiming a place in the top 10 fastest growing skills categories for 2018.
SEO content writing and blog writing also took their places in the top 20 fastest-growing areas, are more companies look towards the internet as a marketing platform. Blog writing jobs accounted for 4537 jobs in 2018 – a 146% year-on-year increase.
"If jobs involving the creation of digital content for online use were among the top growing areas during 2018, the it should come as no surprise that jobs involving the creation of the websites on which to put that content also dominated the top growing categories during the year," the company says.
Web development accounted for 9632 jobs in 2018 – a 92.3% increase. Specialists in open source web framework Django were also in high demand, with more than 4500 completed jobs during the year.
Shopify Templates were another hot ticket: They grew by 110.7% year-on-year, with more than 6300 jobs in the category. This growth appears to demonstrate the growing interest in eCommerce websites and the accompanying growing demands in services surrounding their development, in this case Shopify.
React.js, the open source JavaScript library often used to develop user interfaces for mobile applications or single page applications (SPAs) on the web, meanwhile, grew by 81.4% during the year, claiming 7604 jobs over the 12-month period.
Tying into web development is API (Application Programming Interface), which was the second fastest growing job category in 2018. Jobs involving APIs -- the set of tools and protocols used for building application software and also an important tool for the development of websites -- grew by 352.4% in 2018. It accounted for more than 4600 jobs during the year.
Blockchain jobs surged in popularity, becoming the second fastest-growing category during the year, rising by 300.8% compared to the previous year. In 2018, there were more than 5400 jobs in the category, compared to just 1361 in 2017.
The 50 Fastest Moving Jobs in 2018
| | | | | |
| --- | --- | --- | --- | --- |
| Rank | Job Category | 2017 | 2018 | Change (%) |
| 1 | Writing | 1343 | 8537 | 535.67 % |
| 2 | API | 1037 | 4691 | 352.36 % |
| 3 | Blockchain | 1361 | 5455 | 300.81 % |
| 4 | Academic Writing | 2828 | 8644 | 205.66 % |
| 5 | 2D Animation | 1400 | 3747 | 167.64 % |
| 6 | Social Media Management | 1069 | 2752 | 157.44 % |
| 7 | Blog Writing | 1840 | 4537 | 146.58 % |
| 8 | Express JS | 1144 | 2616 | 128.67 % |
| 9 | Shopify Templates | 3015 | 6352 | 110.68 % |
| 10 | Drawing | 1349 | 2711 | 100.96 % |
| 11 | Excel VBA | 1202 | 2353 | 95.76 % |
| 12 | Web Development | 5009 | 9632 | 92.29 % |
| 13 | Hindi | 1522 | 2889 | 89.82 % |
| 14 | SEO Writing | 1402 | 2590 | 84.74 % |
| 15 | Illustrator | 59188 | 109056 | 84.25 % |
| 16 | After Effects | 14395 | 26349 | 83.04 % |
| 17 | React.js | 4191 | 7604 | 81.44 % |
| 18 | DNS | 1201 | 2127 | 77.10 % |
| 19 | PhoneGap | 2736 | 4753 | 73.72 % |
| 20 | English (US) | 25179 | 43520 | 72.84 % |
| 21 | Machine learning | 4340 | 7452 | 71.71 % |
| 22 | Adobe Illustrator | 6202 | 10590 | 70.75 % |
| 23 | Django | 2710 | 4560 | 68.27 % |
| 24 | Search Engine Marketing | 5672 | 9413 | 65.96 % |
| 25 | Adobe InDesign | 6515 | 10752 | 65.03 % |
| 26 | Press Releases | 2449 | 1145 | -53.25 % |
| 27 | Cocoa | 1239 | 574 | -53.67 % |
| 28 | Nutrition | 1030 | 468 | -54.56 % |
| 29 | Psychology | 1935 | 859 | -55.61 % |
| 30 | Plugin | 3330 | 1449 | -56.49 % |
| 31 | Materials Engineering | 1546 | 654 | -57.70 % |
| 32 | Pattern Making | 1256 | 526 | -58.12 % |
| 33 | Label Design | 2925 | 1195 | -59.15 % |
| 34 | Weddings | 1195 | 488 | -59.16 % |
| 35 | Motion Graphics | 4924 | 1991 | -59.57 % |
| 36 | Manufacturing | 4486 | 1808 | -59.70 % |
| 37 | Industrial Design | 3141 | 1256 | -60.01 % |
| 38 | Logistics | 1442 | 562 | -61.03 % |
| 39 | Order Processing | 2263 | 832 | -63.23 % |
| 40 | Shopping Carts | 16899 | 5845 | -65.41 % |
| 41 | App Developer | 17898 | 6070 | -66.09 % |
| 42 | Payroll | 3498 | 1134 | -67.58 % |
| 43 | Pickup | 2228 | 681 | -69.43 % |
| 44 | CATIA | 1010 | 306 | -69.70 % |
| 45 | App Designer | 8634 | 2531 | -70.69 % |
| 46 | Software Development | 31449 | 9212 | -70.71 % |
| 47 | Journalist | 1580 | 427 | -72.97 % |
| 48 | Squarespace | 1781 | 440 | -75.29 % |
| 49 | Email Developer | 4262 | 840 | -80.29 % |
| 50 | LESS/Sass/SCSS | 2697 | 514 | -80.94 % |