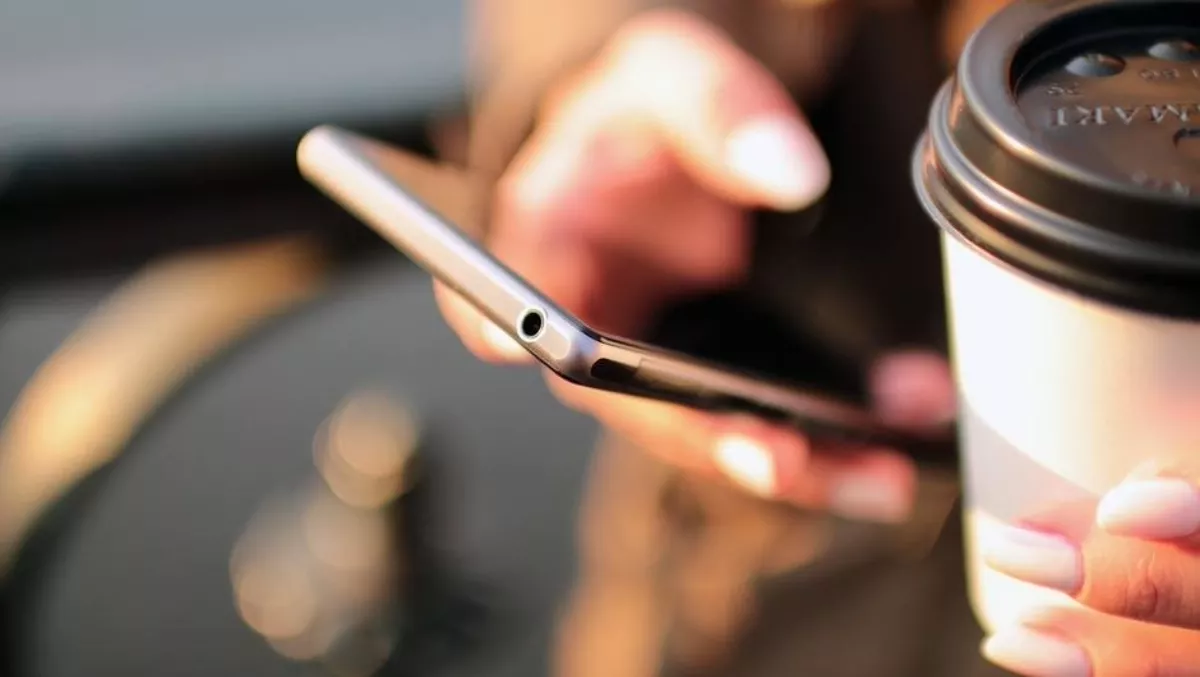 Keep security in check when doing your mobile banking
FYI, this story is more than a year old
Is it a good idea to use your mobile phone to browse the internet and manage your financial affairs? According to NordVPN, it depends on how cautious and well-informed people are.
While mobile banking may not appear safe, the best defence against threats is knowledge, says NordVPN's Stephen Levine.
Most mobile banking attacks happen through social engineering, which is when people are manipulated to hand over their usernames and passwords to cybercriminals These social engineering techniques can be emails, phishing websites and phonecalls. Some even go as far as phone banking apps.
Levine says there are a number of ways people can be safer when they use mobile banking.
Tip #1: Don't lose your phone
Levine says phones are small, beautiful, and easy to lose. When they are lost, somebody who picks up that phone could potentially get access to bank account details stored on the phone. Always log out of your banking app after you finish banking.
Most phones have some kind of authentication system like a password, PIN, pattern lock, fingerprint scanner, facial recognition, or in some cases iris scanners. A strong combination of some of those features will help to secure your phone.
Levine says that people shouldn't leave their phone unattended. Anti-theft and recovery apps that can recover or lock the phone when it goes missing can always help.
Tip #2: Use the official banking app – don't use your internet browser
Always check that your bank has created or approves the app you wish to download. This is because cybercriminals create fake banking apps so they can break into accounts.
"Before downloading any app to your phone, you should research the developer, read the reviews, check the app rating on Google Play or App Store. Poorly designed or malicious third-party apps could use your username and password to access your bank account and empty or monitor it," says Levine.
He also says that mobile browsers are less secure than bank-approved apps, so people should use the app if possible.
Tip #3: Don't use mobile banking on public WiFi
Public WiFi is a convenience, but it's also in danger of a security breach. Anything that could expose your personal data shouldn't be done over public WiFi.
"If a hacker is monitoring the public Wi-Fi or hotspot you are using, they could intercept the data being transferred to and from your phone and use it to access your banking account," Levine says.
Instead, use mobile data or a VPN to better secure your data.
Tip #4: Don't follow any old link
Phishing emails are everywhere. Always check the URL and domain of any link, social media post or text message especially if it looks like it comes from your bank. If It looks suspicious, avoid it.
"Never send your username or password via email, social media or text message. If you did – change the password immediately.
Tip #5: Is mobile banking safe on Android and iOS?
Levine says that apps on iOS tend to be more secure because the App Store has 'rigorous standards'.
For Android phones, users can check Android settings and enable Google Play Protect. This guards against suspicious apps.
Another idea is to delete unused apps, as each one presents a potential security risk.
"A clean and tidy Android system is likely to be a secure one," says Levine.
iOS users should not try to jailbreak their phones if possible, because that action can remove security measures built into the device.
"Malware may bypass Apple's defenses once in a while so you should always be careful, but they certainly catch many potential threats," Levine concludes.