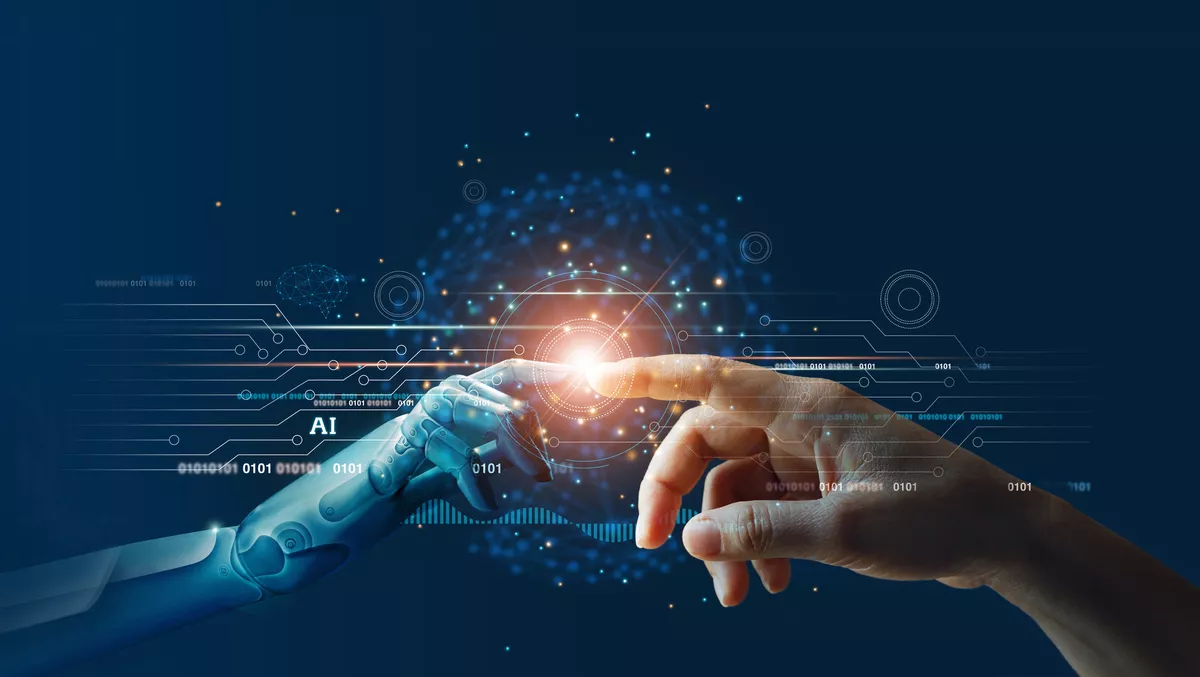 Keeping automation human centric
Mon, 31st Jan 2022
FYI, this story is more than a year old
No matter where businesses are in their digital transformation, sooner or later, implementing automation processes will become a daily activity.
Automation streamlines strategies, simplifies repetitive tasks, frees up time to focus on other opportunities, and manages more campaigns and conversations simultaneously than a single employee ever could.

In a 2021 report, it was found that 81% of people believe automation can lead to more meaningful work.
However, current automation is missing something—the human touch.
When the chaos of 2020 hit, there was an immediate demand for reimagining how businesses communicate with their customers. For many, this meant playing a bit of digital transformation catch-up.
Even though automation has been around, the heightened panic caused by the pandemic meant businesses felt pressured to up their automation game or start that journey as a beginner. As a result, organisations started automating almost everything. From welcoming new customers to onboarding new ones, businesses deployed cookie-cutter templates to anyone and everyone.
It's easy to get wrapped up in the benefits of automation. It's highly efficient, reduces time spent on manual tasks, and can produce more accurate data. However, this also means it's easy to lose touch with the essential part of the transaction – people.
By relying solely on automation and not enough on human interaction, organisations are becoming less focused on the people aspect of business and more driven by revenue. That said, this doesn't mean companies should toss out automation completely.
Many current approaches to automation fail at being human-centric because businesses forget that the services or products they provide are meant to impact people positively.
By adopting a more human-centric approach to automation, businesses will open up more fluid and natural conversations with customers that can unlock opportunities that wouldn't have otherwise happened through pure automation practices.
These more meaningful interactions can happen off the back of automation processes. For example, a simple (yet highly effective) follow-up phone call can be made when a new customer comes on board or for an old customer who hasn't engaged with the service for a while. Companies can start employing dedicated customer support people who are available to customers when they need to be.
Businesses should remember that while machine agents are 'intelligent', it's a delicate and limited intelligence. Moreover, this intelligence can be enhanced by employing more human engagement in transactions.
For example, an AI chatbot can analyse large amounts of data, highlight the most relevant details about a problem, then feed that back to employees, who can then use their reasoning to deliver humanised solutions.
While the pandemic may have instigated the demand for businesses to implement automation processes, it also increased people's need for human interaction, something which has seemingly been forgotten in the current world of automation.
Identifying areas where the flexibility of human interaction would be more beneficial, like following up phone calls, will only improve customer experience.
Keeping automation human-centric is about creating a hybrid of digital tools and human interaction. Taking this more balanced approach will allow organisations to leverage the accuracy and efficiency of automation while still maintaining the personalised touch that customers want.