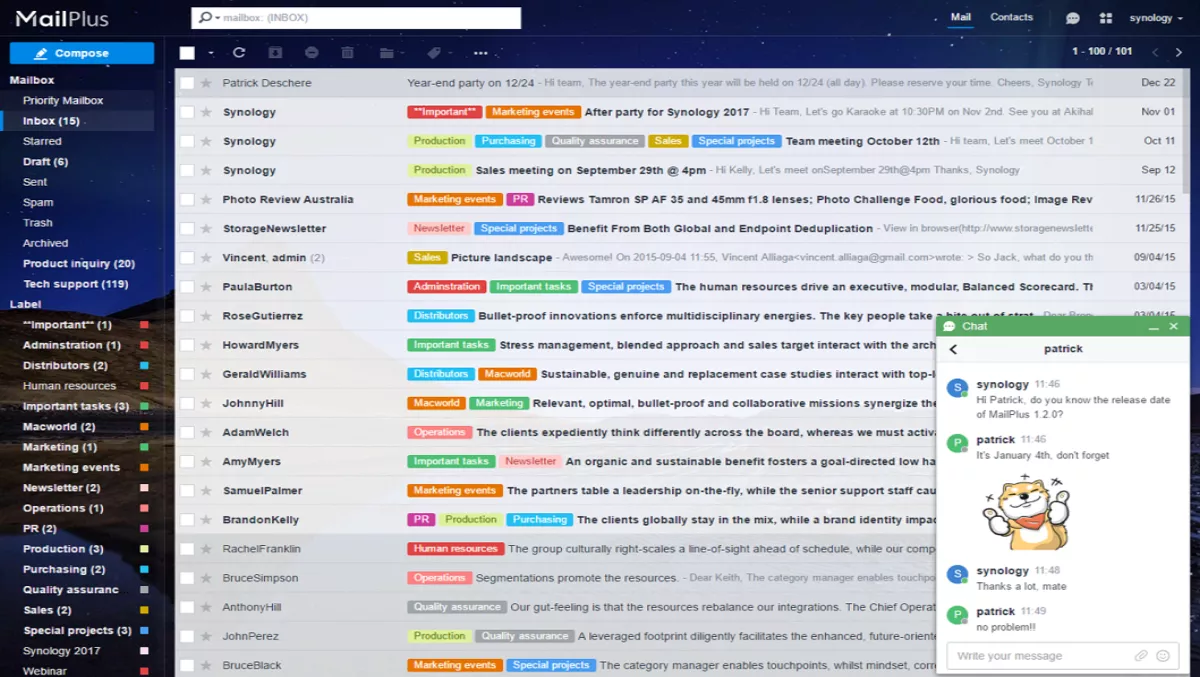 Kiwi business software provider Promapp continues US expansion with new contract
FYI, this story is more than a year old
New Zealand cloud-based business software provider Promapp continues to accelerate its customer footprint in North America, announcing its latest contract win at GCM, a components manufacturer and assembler for the medical, energy, transportation, and aerospace markets.
GCM will deploy Promapp's cloud-based business process management (BPM) software to capture and manage business processes, and improve user accessibility.
"Because GCM operates in three locations globally, all of which must meet demanding quality standards, we recognised the need not only to align our business processes across the board, but to make those processes easily understandable and accessible to our employees, enabling them to have more ownership and drive our company's culture of continuous improvement," says Aaron Bakke, GCM director of quality and continual improvement.
Promapp's public and private sector customers include: Coca-Cola Amatil, Air New Zealand, WesTrac, Lumo Energy, Toyota, Ricoh, McDonald's, Audi Australia, Fuji Xerox, Department of Justice, Victoria, Adelaide City Council, Waikato District Council and Southland Regional Council.
"Promapp was the only solution we found which enabled us to tie everything together," Bakke continues.
"With Promapp, we will be able to identify the disconnects between flow charts and procedures, capture and align processes company-wide, and simplify process mapping to improve accessibility, while simultaneously managing the process variations which inevitably occur due to local differences."
Promapp's cloud-based business process management (BPM) software makes it easy to create, navigate, share and change business processes, enabling continuous improvement, risk management, quality assurance and business continuity.
GCM offers value-added engineering solutions from three locations – Silicon Valley and Chicago in the US, and Dongguan, China – each of which must meet specific requirements for local jurisdiction and the products manufactured there.
The company's services include precision machining, joining technologies, automated sheet metal fabrication, engineering services, supply chain management, and precision assembly.
In addition, because the company operates in several highly-regulated industries, it was essential for GCM to better align its processes to meet exacting industry standards.
GCM is currently ISO 13045 certified for medical devices and AS9100 certified for the aerospace industry.
"Promapp has established a great niche for itself, particularly as more companies realise the critical role process management plays in achieving sustainable business performance and maintaining key industry certifications," Bakke adds.
Ivan Seselj, Promapp CEO says, "We are thrilled to add GCM to our rapidly growing roster of customers across North America.
"This latest win is testament to the critical importance of process in manufacturing companies and the value which Promapp can deliver to companies operating globally with distributed workforces and round the clock operations."
Providing an intuitive online process repository, an integrated process mapping tool, and a process improvement toolset, Promapp's proprietary software supports the development of smarter and safer ways to work while encouraging sharing of information by operational teams rather than limiting it to process analysts and technical specialists.
The company is headquartered in Auckland, New Zealand.
Related stories
Top stories