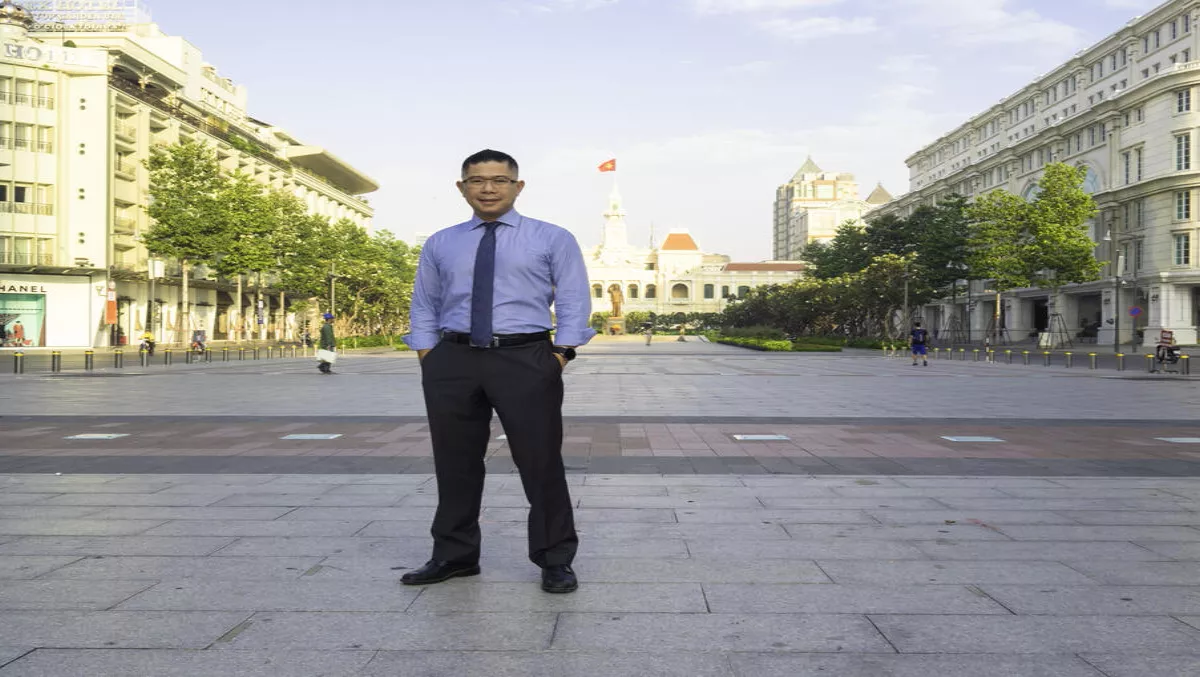 Kiwi businesses need to engage more with Asia opportunities - NZTech chair
FYI, this story is more than a year old
Kiwi companies are queueing up to do business with Vietnam and other similar-sized Asian countries, a leading New Zealand tech businessman says.
Mitchell, chair of NZTech, FinTechNZ and a New Zealand Trade - Enterprise (NZTE) beachheads advisor in technology business for the ASEAN region, has just returned from a major Kiwi business exploration trip to Vietnam.
Pham has also been advising the Ministry of Business, Innovation and Employment (MBIE) and the Asia New Zealand Foundation.
He says the Kiwi tech sector must be an active part of the New Zealand story, presence and engagement in South East Asia to gain more brand awareness and business traction in the region.
"We had huge engagement from the Vietnamese market. Everyone was interested in what New Zealand has to offer across the board," he says.
"But it is critical for Kiwi companies to follow through after these visits to progress relationships into business. Sadly, not enough companies followed through in the past, which resulted in business contacts in the region who went all out to engage with visiting delegations ending up feeling let down by us afterwards.
"As far as Kiwi technology goes, we are not an island. It would be smart and important to be there alongside other NZ industry sectors which have been doing business development in Asia for much longer and therefore are bigger, stronger, better known, more visible, more active and more connected in the region.
Pham says the Kiwi Connection Tech Hub in Ho Chi Minh City and Augen Software Group in New Zealand have been working with University of Auckland, the ASEAN-New Zealand Business Council (ANZBC), AUT University, KEA, Asia NZ Foundation, NZTE, the Ministry of Foreign Affairs - Trade, the NZ Chamber of Commerce in Vietnam and other businesses to grow trade in Vietnam.
"This latest trip which has only just ended was the largest ever NZ Inc. collaboration and contingent to the ASEAN region.
"This has resulted in more than 80 leading Kiwi business entrepreneurs, executives, managers and educators across different industry sectors visited and engaged with the Vietnam market, some also went on to Thailand.
"Businesses in the group included Augen, AUT, GlidePath and new entrants to the region such as MEO-Air and Fluent Scientific.
"Vietnam continues to grow in income, consumption, and appetite for food and beverages and fast-moving consumer goods. Other high-growth industries include traditional and high-tech manufacturing, agriculture, healthcare, education, financial services, transport and logistics.
"All of these sectors require technology and know-how to support their rapid growth and advancement, so there are many opportunities for Kiwi tech businesses who serve these sectors back home or elsewhere.
"It's vital that Kiwi businesses do their market research and engage in rigorous, on-the-ground validation of their target customers in the region," Pham says.
Vietnam has a population of about 95 million and 60% of its people are younger than 30 years old.
It has the fastest growth in Internet connections and number of mobile users in the ASEAN region.
Ho Chi Minh City is the geographic epicentre of the region's centres of commerce and industry.