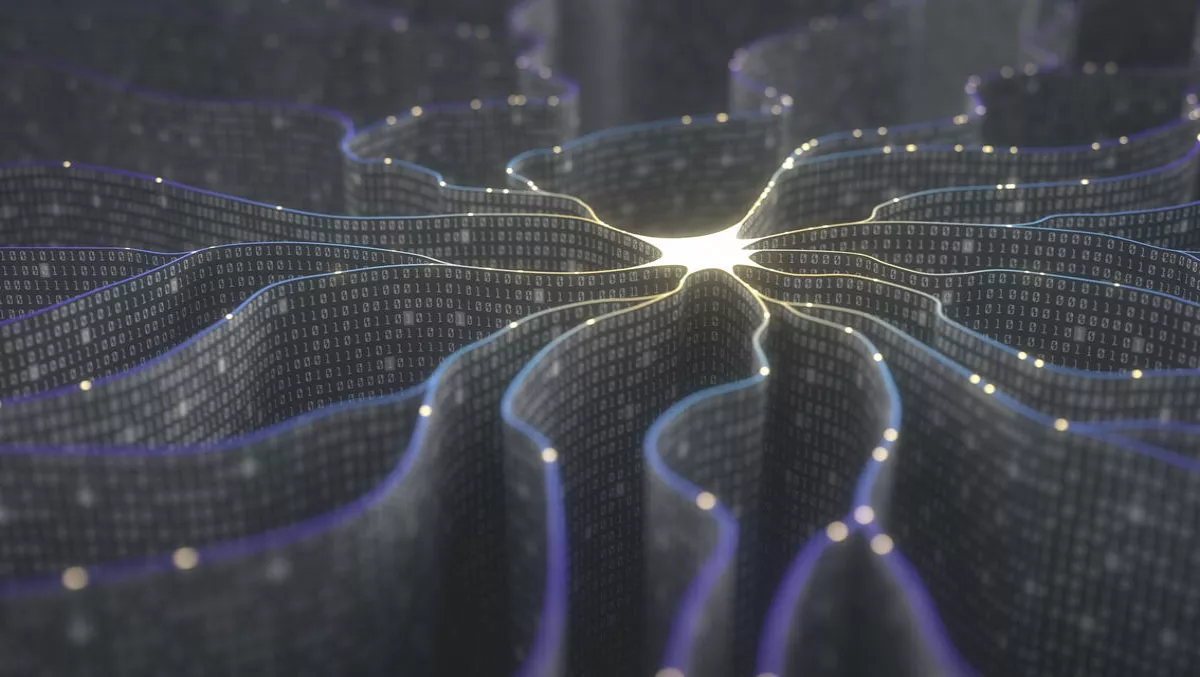 Kiwi company paving the way to brave new AI world – PwC report
Fri, 7th Jul 2017
FYI, this story is more than a year old
Artificial intelligence (AI) and the Internet of Things (IoT) are the most advanced of the emerging technologies in New Zealand, and some Kiwi companies are already banking the returns, a report has found. PwC's Commercialising Innovation Report found that augmented reality, 3D printing, drones and robotics will grow in disruptive significance in the next three years but predicts that AI will boost the global economy by $21.6 trillion by 2030. "Leading the way in the AI space are Kiwi companies and innovators like Soul Machines," says Andy Symons, PwC Partner and innovation leader.
"Their avatars could be amongst the first digital employees and are designed to work on well-known AI platforms and operate with realistic facial expressions and muscles as well as the ability to detect emotion in the person they are interacting with. "The avatars can provide the digital interface but as organisations increasingly look to use AI platforms to transform their businesses, data availability and data quality will become a central focus for them," Symons says. "The recipe for success will be to have reliable data that is correctly stored and accessed, and the ability to combine emerging technologies with good innovation capability that will actually result in something with a commercial value." Building increased innovation into a company culture isn't easy, but it's something organisations will have to focus on if they want to be future leaders.
It requires commitment from all levels of the organisation. The impact of artificial intelligence on 9 key industries The impact of emerging technologies can already be felt across financial services, energy, healthcare, manufacturing, retail, government, automotive, transportation and logistics, and technology, communications and entertainment. "I believe that healthcare, government and financial services will be the sectors that will have a stronger focus on artificial intelligence," says Symons.
"These industries have significant scale issues and they need to transform to align with customer expectations.
"They understand the fact that they need to take their customer service to a whole new level in a scalable, smart way." Over the last few years, technological development has seen the emergence of robo-advice, smart metering, automation of production processes, content and product recommendations, and more automated driving assistance. Some of the long-term predictions in the report include highly personalised financial services products tailored to match customer preferences, robot doctors, fully automated surgery, driverless and on-demand public transport, and improved renewable energy management and higher levels of 24x7 smart customer services that empower consumers and businesses and make lives easier. "These are just the solutions we can predict now but potential opportunities for commercialising innovation will come from areas we haven't even thought of yet – this is the nature of disruption and the global market that companies now operate in," says Symons. The role of business leaders is to remain focused on their enterprise strategy, to work through what AI might mean for them and their customers, and what talent and culture they will need to experiment in a fast, dynamic and cost effective way so that they can deliver on the potential that AI brings. "Smart organisations are already experimenting with incorporating AI driven solutions and propositions into their organisations.
"The successful ones will have a strong sense of their enterprise strategy and therefore how emerging technologies, including AI, will feed into the customer problems that they want to solve," says Symons. The solution to successfully commercialising emerging technology is to start with a strong vision and operating model and focus on the customer experience – not just the technology.