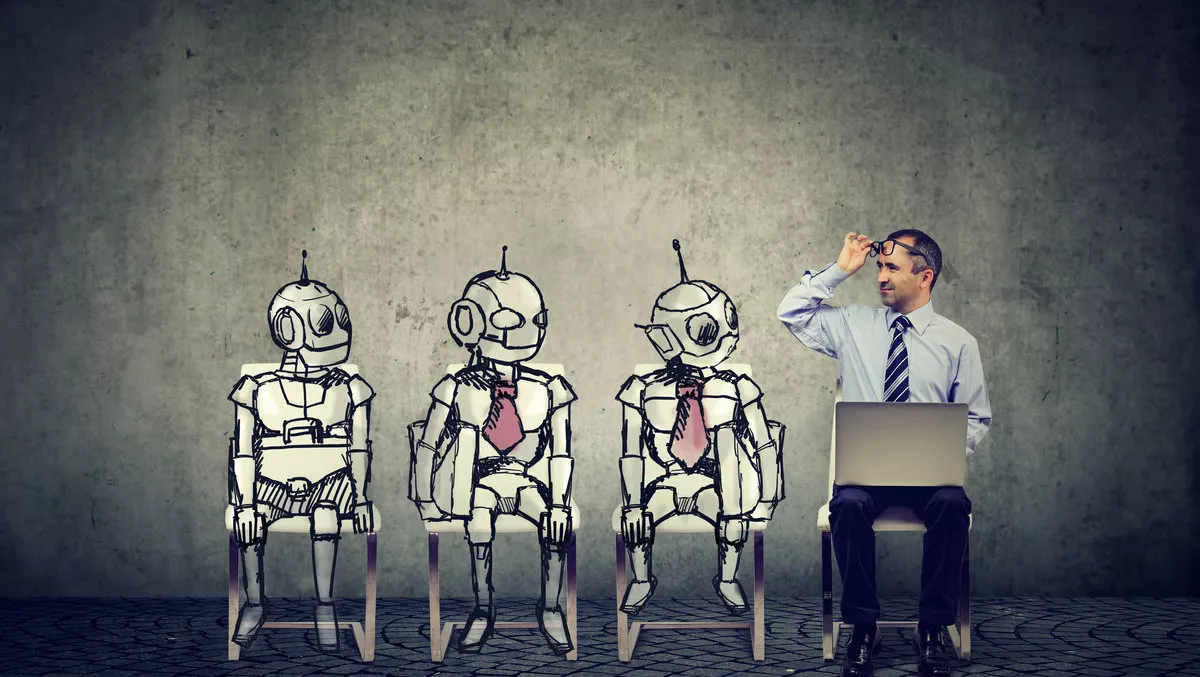 Kiwi employees embracing a future of AI
FYI, this story is more than a year old
The New Zealand workforce has stood out in a new multinational employee survey for their 'fearless acceptance' of new technology.
New data released by global technology firm Genesys shows Kiwi employees are the most secure in their roles when it comes to embracing artificial intelligence (AI) in the workplace, compared to all other countries surveyed including, Australia, USA, UK, Germany and Japan.

New Zealand employees stood out for their willingness to be trained by AI, their confidence in job security and the positive impact they believe this intelligent technology will have on their jobs, the survey revealed. They also had the highest level of trust in their employers to use AI ethically and appropriately.

According to the reseach, 51% of New Zealand employees surveyed stated they were open to being trained by AI, Bots, and human-like robots compared to the overall average of 37%, and up to 21% and 19% more than Japan and Germany respectively.

New Zealanders were also least resistant to using some form of technology for training, with only 12% 'not willing' to use a virtual assistant, augmented reality (AR) or virtual reality (VR) compared to the global average of 26%.

Furthermore, New Zealand workers' intrepid approach to the future was highlighted across a spectrum of sentiment questions targeting the direct impact AI currently has, and is predicted to have, on their jobs. Results saw below-average negative, and above-average positive sentiments expressed in all questions relating to the 'impact' on jobs, and of note:
The research shows New Zealand respondents are 9% less concerned AI/Bots will take their jobs in 10 years compared to other regions – and a full 14% less than UK respondents.
Meanwhile, 38% of New Zealanders believe AI will have a positive impact on their jobs in as little as five years.
At 88%, New Zealand had the highest net positive views on the impact of technology in the workplace. Sixty two percent of respondents from New Zealand feel they already possess the skills required to work in an AI-enabled workforce; 15% more than the average and 12% more than respondents from Australia.

According to the report, ethics, governance and areas of responsibility posed the greatest challenge to respondents in all regions, however, New Zealanders displayed the greatest confidence in their employers and also had the highest expectations.

Almost three-quarters of New Zealanders are not afraid of their company using AI unethically, compared to as little as 53% in Japan and only 66% in Australia, the report shows.
In turn, a staggering 91% - and the highest of all regions - believe the company or employer should be responsible for training staff in an AI-enabled workplace.

"I'm not surprised to hear that New Zealand employees are easily adapting to the current technology as well as fearlessly planning for future developments," says Ian McLean, New Zealand account director, Genesys.
"I see it every day with the Genesys customers I work with. As a country, the ethics, commercial frameworks and business practices are second to none, so we have confidence that we can make the most of the technology available to us.