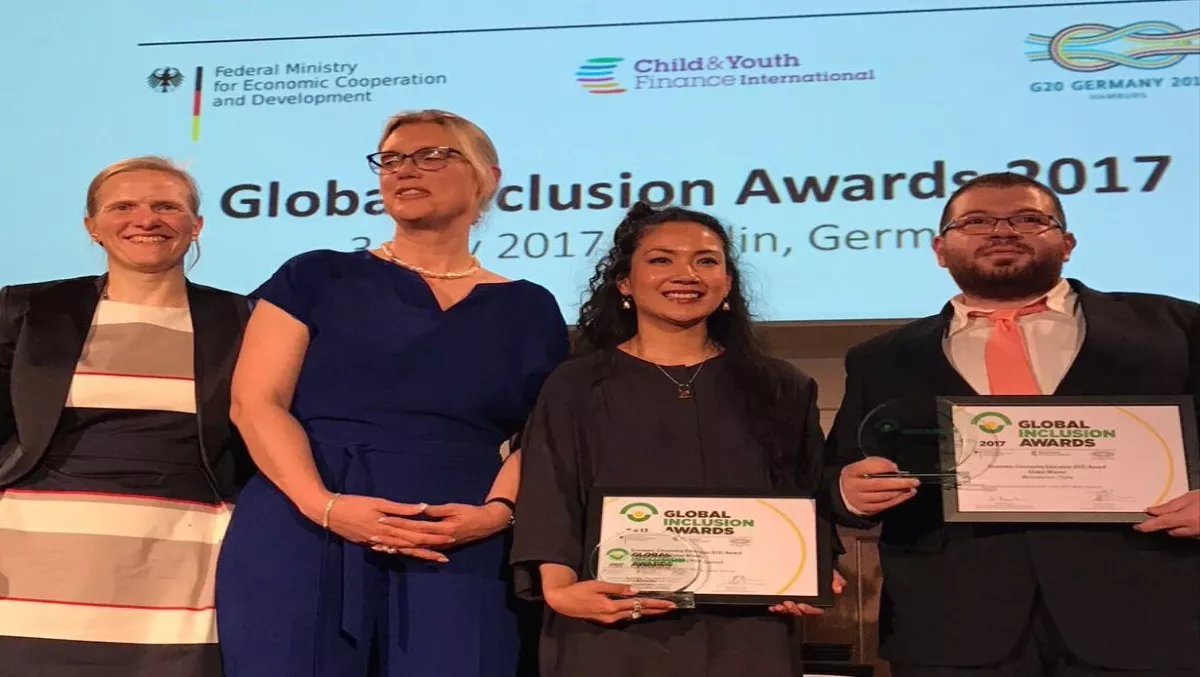 Kiwi fintech startup wins international social enterprise award
FYI, this story is more than a year old
Kiwi fintech startup Banqer has achieved a first for New Zealand companies in Berlin overnight.
The financial education platform for schools was awarded the Economic Citizenship Education Award at the Global Inclusion Awards ceremony.
Banqer is the first New Zealand company to ever be recognised by Child Youth Finance International's Global Inclusion Awards.
"I'm somewhat still in disbelief that we won," Banqer CEO Kendall Flutey says. "It's an amazing achievement for the team, to stand on an international stage and be recognised like this." Banqer was the only finalist from New Zealand, and represented Australasia at the awards alongside the Commonwealth Bank.
The award Banqer won acknowledges the accomplishments of organisations who have effectively implemented outstanding financial, social and livelihoods education programs in the field.
"We still see a lot of work to be done in delivering good, practical financial literacy education on a global scale," Flutey says.
"Banqer is able to address this by removing two major barriers that students have when learning how to manage their own personal finances; the money to do so in the first place, and the risk of losing it if you make a mistake.
Winning the Economic Citizenship Award builds on an already impressive year for the New Zealand-based social enterprise.
It comes off the back of their successful launch in Australia this March, which has seen the platform already being used by more than 1700 students in the new market. Child Youth Finance International (CYFI) is a global system change organisation working with partners in 132 countries. CYFI has taken on the challenge of ensuring that everyone works together to reshape financial systems in order to economically and socially empower children and youth worldwide. The 2017 CYFI Global Inclusion Awards were supported by the German Presidency of the G20 and held alongside the Global Partnership for Financial Inclusion Forum in Berlin.