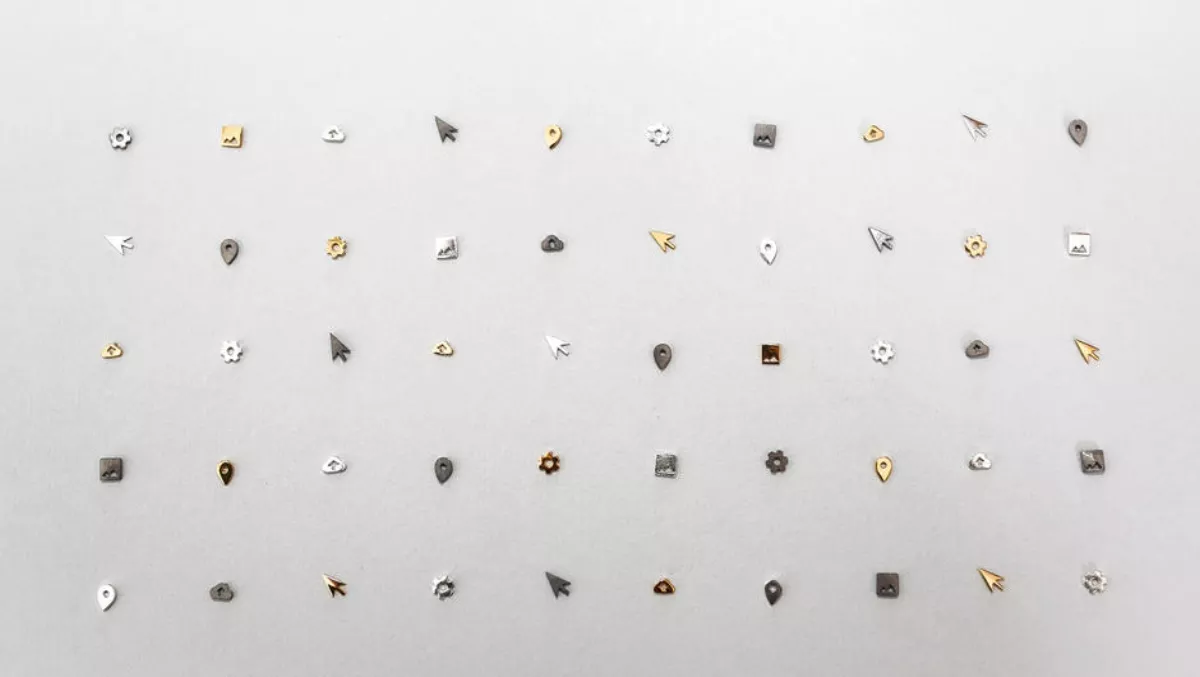 Kiwi Startup Spotlight: HI Jewellery puts an aesthetic spin on the term 'wearable tech'
Thu, 22nd Mar 2018
FYI, this story is more than a year old
As 3D printing technology gains maturity, businesses outside of the manufacturing industry are starting to explore its applications.
This week, we highlight a startup using 3D printing to create the perfect meld of fashion and technology, giving a new spin to the term 'wearable tech'.
TechDay spoke to the Human Interface Jewellery founder Amelia Diggle about how technology inspires and gives meaning to her pieces.
Who are the founders of HI Jewellery?
I'm the designer and founder of Human Interface Jewellery.
We've just launched our online shop last week on March 19.
I'm also the design lead at Ambit, a conversational AI platform company.
I studied Industrial Design at Victoria University, Wellington, and then worked for design and user experience (UX) agencies in Wellington and Melbourne, before moving back to Auckland to design a recently dissolved Wynyard group's crime-fighting software.
After being made redundant from Wynyard, I worked at Spark NZ helping to create their internal Design Thinking Framework internally, while working on HI Jewellery.
I work with a Weta Workshop 3D animator, a marketing agency based in Tekapo, and a mechanical engineer to bring HI Jewellery designs to market.
What gave you the idea for HI Jewellery?
HIJ came about when I brought three of my passions together: UI (User Interface), jewellery design, and 3D cad design.
I was in a metalsmith course, (attempting to design kinetic jewellery pieces after spending the day designing user interface designs) when the penny dropped.
That moment of realisation resulted in HIJ's first range.
I shared sketches of the designs with friends and fellow women in technology in New Zealand - who ended up loving them!
The first few pieces were made by hand to get a feel for the metal/materials, and the rest is what you can find now on the site.
I'm inspired by women in tech – and part of HI Jewellery's purpose is to highlight women in technology and showcase the industry to younger girls.
The original HI Jewellery pieces are the first in a collection bringing digital experiences from the computer screen to life.
Just like carefully coded components in digital interfaces, the jewellery has also been user tested, iterated and prototyped to pixel perfection - to create a wearable interface.
What is the gap in the market HI Jewellery is solving?
3D printing of consumable personal products is in its infancy, and at the absolute beginning of the hype curve according to Gartner's 2017 3D-printing hype curve, especially the use of 3D printed precious metals (gold and silver).
I first experimented with and made a 3D printer at university - yet, ten years on, there are still no consumer products readily available.
As far as the designs go, modern jewellery is yet to embrace digital and HIJ is offering a unique and new style of jewellery for digital natives, and forward-thinking tech-loving individuals.
What are the biggest challenges you faced in launching your startup?
Choosing the appropriate type of 3D printing for each design has been a real challenge balancing cost, quality and turnaround time.
The price of powder bed fusion 3D printing precious metal is still very high due to its infancy, so HIJ has been using material jetting 3D printing of wax, that is then casting for some of the silver and gold pieces.
But the kinetic jewellery designs will be printed via powder bed fusion - or Direct Metal Laser Sintering - so that they can be printed as interlocking parts as one print, like our toggle ring, based on the iOS on/off toggle.
Another challenge I found is that most commercial 3D printers aren't set up to print consumer goods – this resulted in issues like having HIJ designs turned away because they are not car parts or seen as technical/engineered products.
Several 3D printers didn't stock or weren't willing to print in surgical grade metals - (surgical stainless steel or titanium), as their 3D printers require a lot of set up to print in different metals.
What funding has HI received to date?
HI Jewellery has been founder-funded to date.
What are your goals for the year ahead?
We're planning to release the user tested jewellery range over the next several months and position HI Jewellery as a market leader of 3D printed jewellery in New Zealand, then look to Australia.
We have also been accepted as a startup to exhibit at Web Summit in Lisbon in November, as a part of their ALPHA program.
We also need to decide on where to take HIJ designs.
There are two ways it could go - either the designs become more high-fashion incorporating precious stones, or the pieces become a part of the IoT, creating smart, connected jewellery.