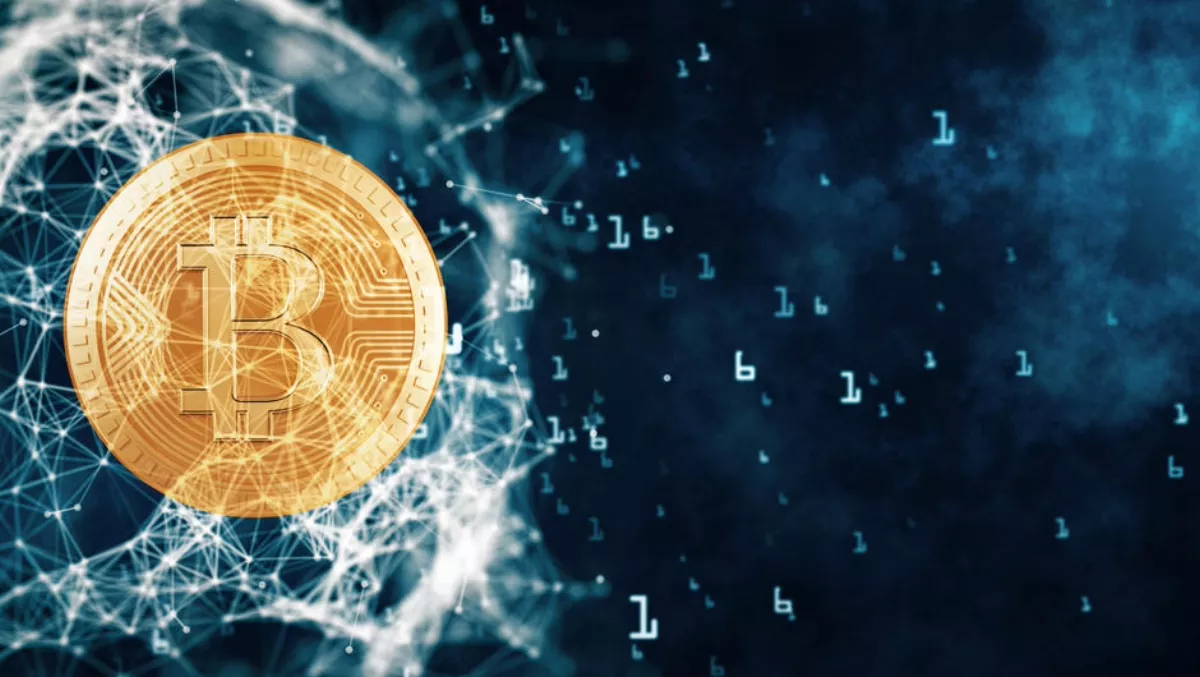 Kiwi Startup Spotlight: Putting data back into consumer's hands with blockchain
FYI, this story is more than a year old
Blockchain is an exciting new technology that's rapidly becoming a source of innovation for many startups.
Kiwi startup Centrality is building an ecosystem of apps aiming to decentralise the collection of user data and encouraging other startups to build on the blockchain at the same time through its incubator, Centrality Ventures.
Centrality has already held a successful token sale to-date and has another in the works.
TechDay spoke to Centrality co-founder and CEO Aaron McDonald about the startup's journey so far.
Who are the founders of Centrality?
Jerry Yuan, Mark Povey, Rob Roger and Roger Smith started the company in June 2016 in a small room they rented from Jucy a couple of doors down from where we're now based.
Over the past two years, they pulled together a team of entrepreneurs with significant experience in developing technology and payments business.
Several of the team have managed and built billion-dollar business.
The technical team come from tech companies, blockchain companies and universities such as Alibaba, Baidu, XERO, Google, IOTA, HYPERLEDGER and Consensys.
What gave them the idea for it?
The idea came from their experience in the startup ecosystem and the challenges that developers had trying to scale, access funding and grow their community.
They were seeing good ideas, good teams, good technology going to waste because entrepreneurs couldn't compete with the existing scale advantage of the big internet giants.
They felt the only way to win was for smart people to bring their projects to a space they could work together to have scale, and where they could put enough value in front of the consumer to change their behaviour.
Having an understanding of the blockchain tech stack early meant they could see how this new paradigm could change the economic equation for users and startups.
What is the gap in the market Centrality is solving?
Right now, four big internet companies are using personal data to make huge profits - they also use their power to shut down the competition.
The Centrality ecosystem intends to put people back in control of their data and allow smaller companies to succeed by working together, allowing for a fairer world for everyone.
From a technology point of view, we're building a scalable marketplace of decentralised applications that work together to seamlessly connect all the experience in your day - think if it more as an 'ecosystem' or community of people seamlessly connecting and engaging with our applications.
There are a number of apps currently live, and more in various stages of production.
We're planning to increase the numbers with our Centrality Ventures incubator programme and a number of joint ventures we've signed in the last couple of months.
The ecosystem should come to life in the next six to nine months, and we're going to spend the rest of the year pulling together an education plan to make sure consumers feel comfortable with the changes ahead.
Centrality is also working with large corporate clients, such as banks, airlines, fast food chains, global payments providers, insurance companies, logistics and shipping companies, advertising and media companies and governments.
In addition, Centrality develops applications for blockchain companies such as SingularDTV and Blockhaus.
What are the biggest challenges you face in the blockchain space in New Zealand?
We recently kicked off Centrality Ventures in New Zealand, giving Kiwi companies the chance to access our engineering talent and developer tools to help jumpstart their ideas.
All too often we see New Zealand innovators go offshore and take much of their talent and investment with them.
By offering these opportunities in Auckland, we hope our economy will benefit by capturing more value on-shore.
We are equally excited about bringing the power of the global blockchain capital markets to successful graduates.
Congratulations on being selected for the Kiwibank Fintech Accelerator - what are you hoping to achieve from it?
We're proud to be working with Kiwibank on the self-sovereign digital identity platform.
The platform will give individuals and organisations the keys to their own data, allowing for a private, secure, and versatile identity solution while making sure that processes can be done in a compliant way.
In this day and age, data is gold and we give it away like its dust - we want consumers to get that power back.
Likewise, companies need our data to make sure they manage compliance and risk, but they really don't like the risk of having to store it themselves.
The systems we're working on would allow users to own their data and organisations or processes to access it only when they need it to perform a task.
What funding has Centrality received to date?
Our initial pre-sale raised 40,000 ETH (Ether) - approximately NZ$15mil at the conversion rate at the time - and we recently completed our main token generating event (TGE), raising another 60,000 ETH.
These funds will be used to expand our network, increase the number of users on the platform, encourage more developers to build exciting applications on our token protocol.