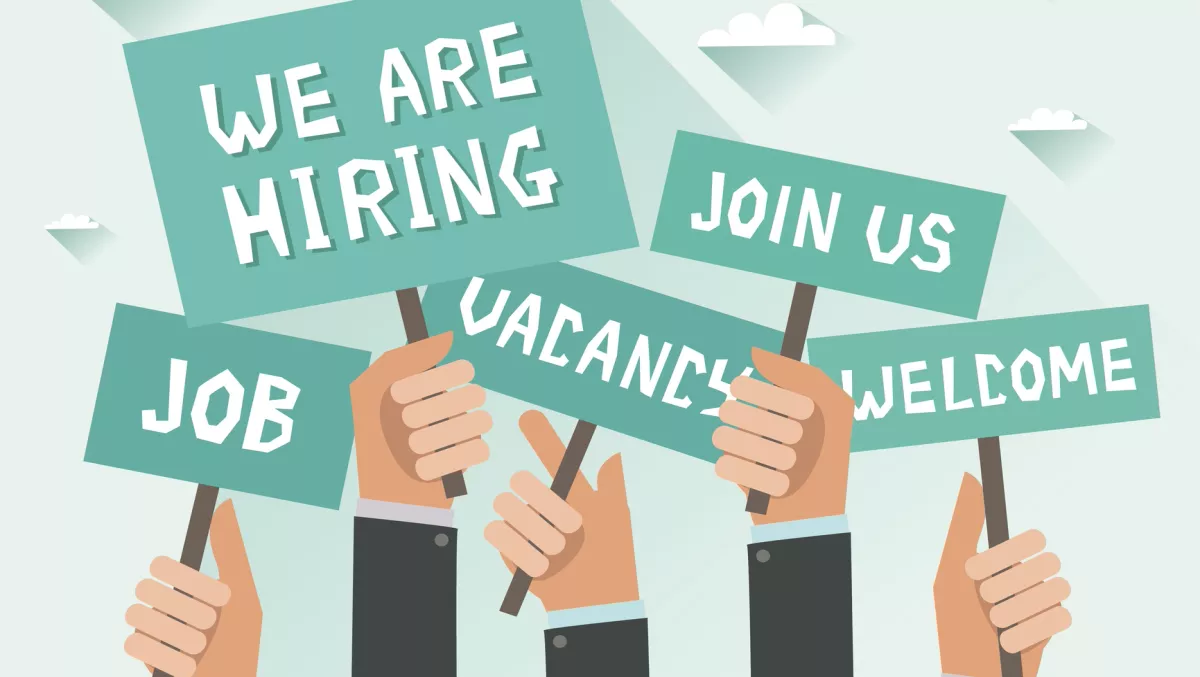 Kiwi tech companies need to be more proactive in solving skill shortage problem - NZTech CEO
Tue, 27th Jun 2017
FYI, this story is more than a year old
Graeme Muller, NZTech CEO, has expressed his frustration at hearing about the shortage of talent in New Zealand, saying the there's a lack of co-operation from tech companies in matching candidates to jobs. "NZTech puts an enormous amount of effort into improving the flow of tech skills and talent into the tech sector and across the economy," he says.
"This week alone we are hosting about 400 tech teachers, principals and Ministry of Education folk at our annual Education and Technology Summit to work on accelerating the uptake of digital technology teaching in schools.
"We have staff attending the Digital Curricula Implementation working groups in Wellington and have a full day session with the Tertiary Education Commission (TEC) reviewing the ICT Grad Schools and looking into ways to improve talent flow from the schools to the sector.
The grad schools are producing excellent talent, he says, yet they struggle to gain internships and then jobs. He mentioned a survey in the market right now asking organisations to provide NZTech with information on their current tech skill needs and projected needs.
400 tech firms have been invited to respond, but so far only 28 have taken the 15 minutes to share the information.
"To inform education and immigration policy we need input," Muller says.
"I can't believe this issue isn't important anymore, so I can only guess that individual firms don't feel any sense of responsibility and they assume someone else can fix this for them." Muller also bemoaned the lack of participation from tech firms in the LookSee campaign, which NZTech worked with WorkHere to produce in Wellington with the support of the Wellington Regional Economic Development Agency (WREDA).
"The total investment in this project is currently around $700,000 and yet the tech sector appears to be pretty blasé about the effort being put in.
"It was a real struggle to get tech firms to engage with the same vigour that they had when complaining they struggle to find talent," says Muller.
The campaign attracted 48,703 applicants, 5,000 of them from Silicon Valley alone.
Wellington tech firms were presented with 1,900 pre-screened, video-interviewed candidates.
The funds were available to fly 100 people to New Zealand but only 93 were offered interviews. Now there is a database of thousands of senior developers that would like to come and work in New Zealand, yet jobs can't be found for them.
A recent survey of applicants found that 19,049 are still interested in job opportunities in New Zealand.
A staggering 74% said they would fly themselves to New Zealand for an interview.
72% said they could move here within 6 months and another 20% said within a year.
There are 1,979 machine learning, AI, robotics developers, 335 data scientists, 1,185 cyber security specialists, 1,861 business analysts, 2,261 mobile app developers on standby. "You can imagine my frustration when I hear yet another story of the critical shortage of skills that is impacting on the tech sector," says Muller.
"Of course NZTech will continue to ensure the right tech talent is available at the right time so New Zealand firms can continue to grow and prosper.
"However, I believe it is time that the very firms that make the most noise about this issue stand up and help us help them.