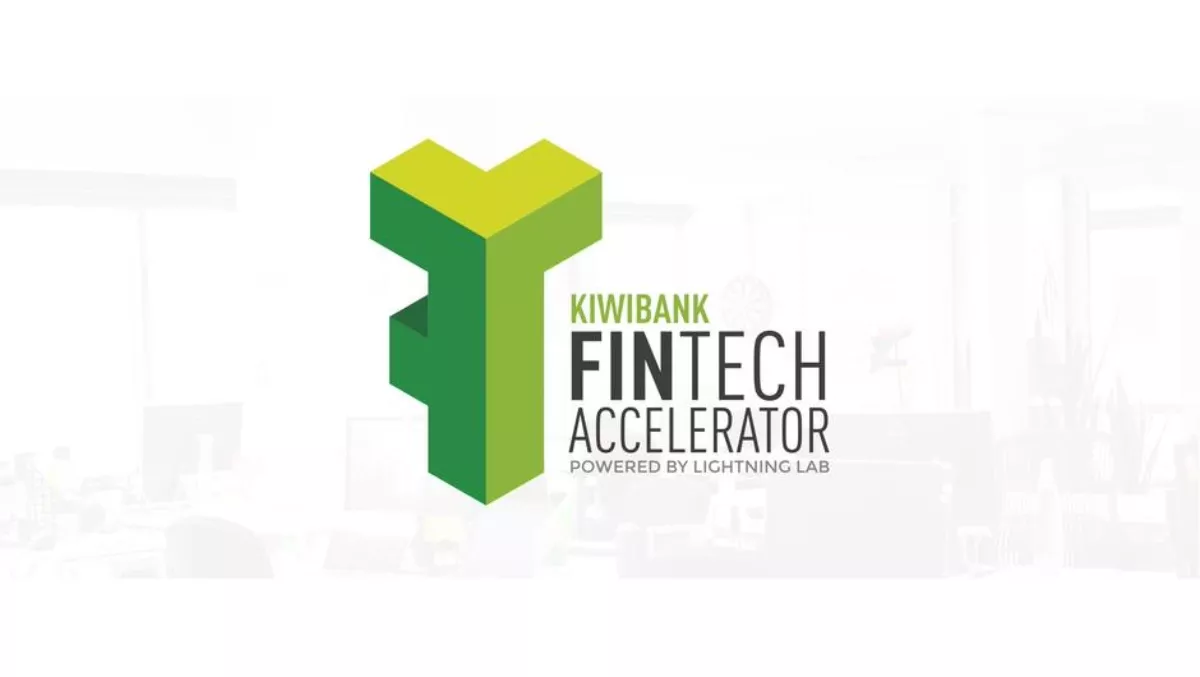 Kiwibank Fintech Accelerator announces participants of latest cohort
FYI, this story is more than a year old
The Kiwibank Fintech Accelerator has announced the confirmed teams for its latest cohort.
With eight confirmed teams and two more waiting in the wings, the accelerator is hoping it will be a stellar year for fintech in New Zealand.
The programme follows on from the inaugural 2017 Kiwibank FinTech Accelerator which included the investment platform Sharesies.
Co-founder Sonya Williams says the programme "helped us turn our idea into a business and provided us with the momentum, tools, and support we needed along the way."
This year's cohort promises to be just as disruptive as the first.
Companies are using blockchain to manage payments, creating chatbots, helping freelancers fulfil their tax obligations, creating a whānau-based lending platform and much more.
Confirmed teams are:
BOT THE BUILDER
By utilising artificial intelligence and conversational interfaces, Bot the Builder is changing the way financial services companies communicate and develop relationships with customers. They integrate systems, services, business logic, and APIs into a natural, conversational interface (i.e chatbot).
CENTRALITY
The rise of cryptocurrencies and the use of blockchain are opening up new opportunities and challenges for the world of finance. A key challenge is the ability to link digital identity to real-world identity in a way that meets regulatory hurdles. Together, Centrality and Kiwibank are exploring this opportunity by developing a proof-of-concept for a digital identity on the blockchain that meets these regulatory thresholds.
CHOICE
Choice is a new way to pay in New Zealand that reduces and redistributes transaction fees for businesses, giving those savings to Kiwi charities of your choice.
FLOWCOIN
Developing a new way of paying for recurring services and subscriptions, and for receiving recurring income. Flowcoin lets you set up and manage these payments/receipts, and enables you to visualise at a glance who your money is flowing to and how quickly.
HITKEY
With HitKey's intelligent smartphone-keyboard technology, consumers can make payments and access other financial services functions within any social or chat applications such as Gmail, WhatsApp, Facebook Messenger, Instagram, Snapchat, and Slack.
HNRY
Hnry is an online service that automates all tax and compliance activities for freelancers, contractors, and the self-employed. They pay and file Income Taxes, Sales Tax (GST/VAT), and levies (ACC), as well as provide professional insurances on a pay-as-you-go basis.
ILUMONY
Ilumony is a robo-advice platform helping more people access quality advice and make better financial decisions about KiwiSaver, investment portfolios and cryptocurrency portfolios.
STASH
Stash is a simple visual management platform for valuable items that offers millennials a customised, fuss-free insurance solution. Easy as.
TĀ KOHA
Tā Koha is a crowdlending platform for Māori entrepreneurs to raise capital by involving their whānau, their communities, and those who want to see an equitable and inclusive funding landscape in Aotearoa.
Related stories
Top stories