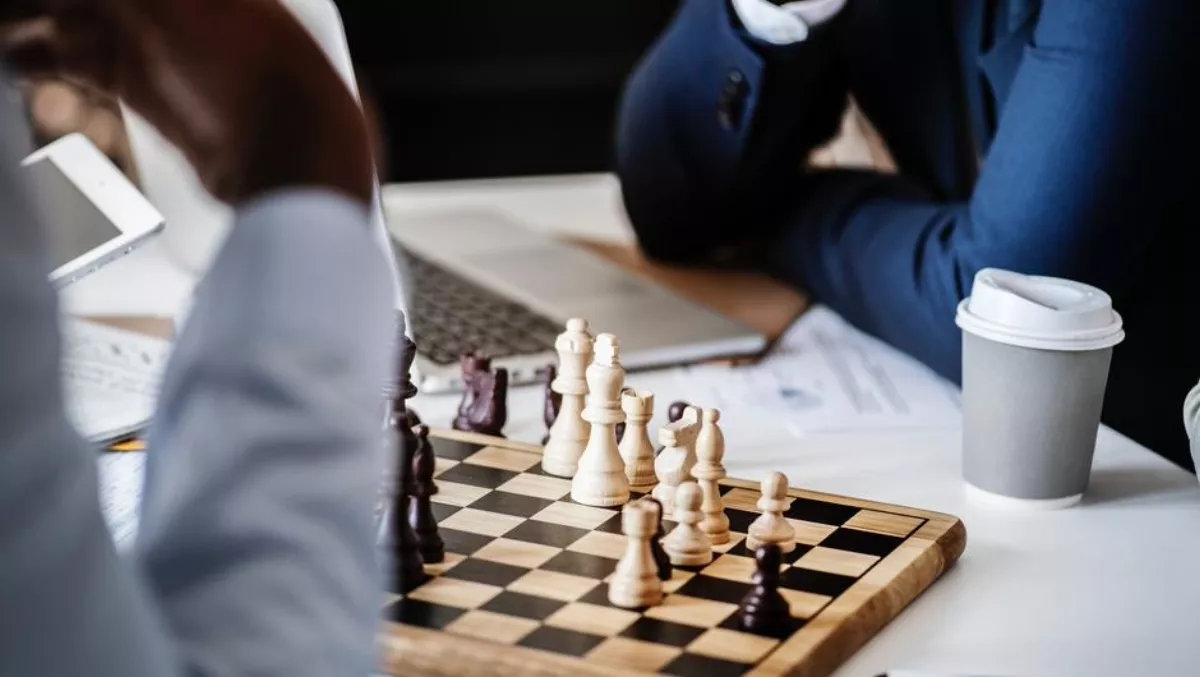 KPMG, CBA and Microsoft partner to simplify SMB business management
FYI, this story is more than a year old
KPMG Australia, the Commonwealth Bank of Australia (CBA) and Microsoft today announced the launch of Wiise, which will offer enterprise software to Australian small and medium businesses (SMEs) from July 2018.
The venture is the first time a professional services firm, a bank and a technology company have come together in Australia to start a fintech venture targeting SMEs.
CBA, KPMG and Microsoft have formed a strategic partnership to co-develop innovative solutions that support Australian businesses.
Wiise is a standalone company based at Stone - Chalk's Sydney fintech hub.
Combining the business expertise and software development teams of the three partners, Wiise's platform provides small and medium businesses with an end-to-end, integrated, cloud-based business management solution.
Wiise will help SMEs digitally manage their business through an integrated cloud-based platform spanning accounting, payroll and banking, and operations including HR, inventory and manufacturing.
Wiise users will typically be struggling to keep pace with the needs of their growing business and as a result, are seeking a scalable cloud-based software that combines business management capabilities with online banking and payments, and integrates into other software, such as Microsoft Office 365.
"The idea for Wiise was sparked by our acquisition of Microsoft systems implementer, Hands-On Systems," says KPMG Australia markets and growth national managing partner James Hunter.
"It opened our eyes to a gap in the market between existing cloud accounting software providers to SMEs and enterprise-scale ERP solutions.
"By collaborating with market leaders, CBA and Microsoft, we have been able to develop a single platform at an affordable price to unite SMEs' accounting, financial and business needs," he says.
Wiise is targeting SMEs that see themselves as having more complex needs.
Recent research of over 300 SMEs conducted for Wiise found that 78% of Australian SMEs view their business and operations as having either medium or high complexity.
This is often due to the technical nature of the services they provide and issues around compliance, tax and employee payments.
Microsoft Australia managing director Steven Worrall says, "As businesses mature, they experience the inevitable 'growing pains' and complexity that come with growth.
"The technology solutions that served them well when they first started out are no longer fit for purpose and they just want a solution that makes their business simpler to run and faster to grow but without the complexity of deploying large, expensive ERP solutions.
"With Wiise, we've brought together the strengths and expertise of CBA (banking), KPMG (business advisory) and Microsoft (technology platforms) to help tackle the mounting complexity that businesses face with a business management solution that can scale and grow as they do," he says.
CBA's collaboration in Wiise directly tackles the complexity faced by small business.
Wiise provides seamless integration with CBA's invoicing platform, CommBank Simplify, as well as banking data feeds - linking customers' banking and accounting platforms together.
Users will also be able to inquire, and in some cases apply, for specialised business banking products directly through the platform.