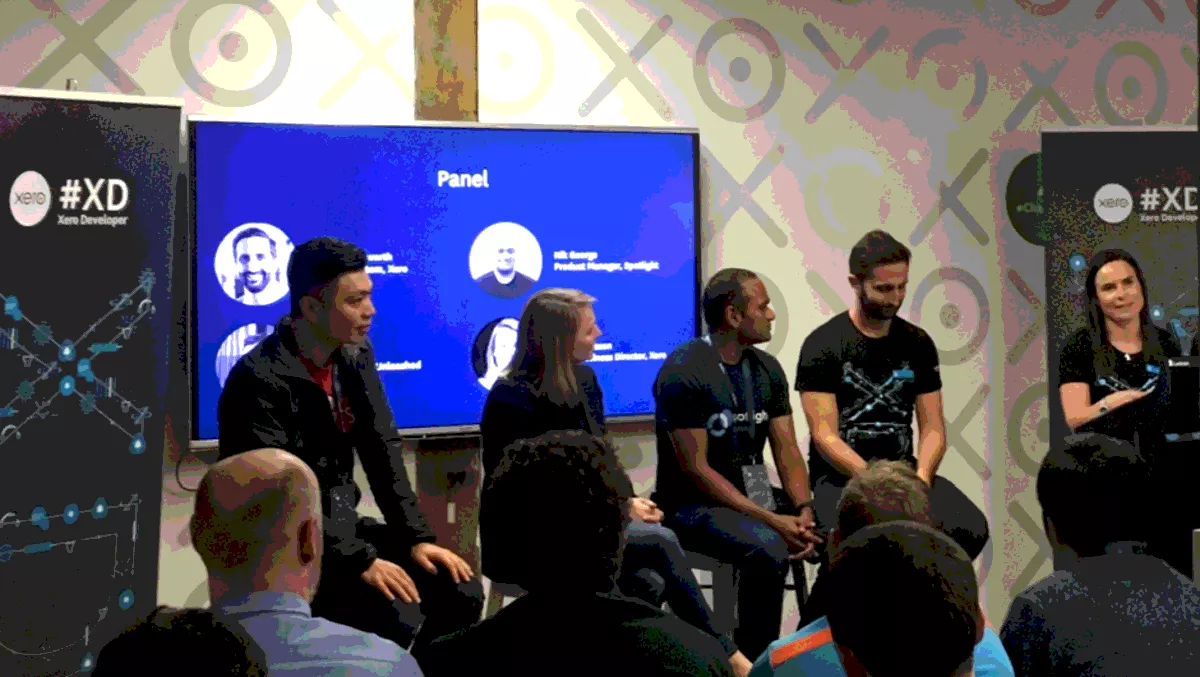 Lessons from the XD18 panel: How the tech community is stronger together
Thu, 14th Jun 2018
FYI, this story is more than a year old
This month, Xero kicked off its global Developer Roadshow event series, XD18, in partnership with Amazon Web Services. The event brings our tech community together, to share and gain practical advice for building new products and growing successful businesses.
One of the most interesting sessions at our recent Auckland event was a panel, pulling together industry leaders to talk about how the tech community can build beautiful business together. Here are some of the highlights and lessons from the panel.
Focus on your customers' needs
"Over a decade ago, when Xero first started building cloud technology, it focused on solving problems for small businesses," said Nick Houldsworth, Executive GM of Ecosystem at Xero.
"No one else was really doing this with the cloud back then. Everyone else was building solutions for consumers. By later opening up our API, we were able to start building a platform for other businesses to integrate with Xero, to start solving small business challenges using the cloud, beyond accounting. Of those partners that integrate with Xero, the most successful all have something in common: they develop a really strong understanding of their customers' pain points and challenges when building their solutions.
Spotlight Reporting was one of the first app partners to integrate with Xero in 2011. They are still one of the most popular apps in our app marketplace.
"When we first began building our solution, we looked at the problems our accountants were having with reporting, how we could solve those problems with technology and developed our product from there," said Nik George, Product Manager at Spotlight Reporting. "At the time, there weren't many other reporting solutions in the market. But as the space has become increasingly crowded, focusing on the needs of the accountant and bookkeepers using our technology has helped set us apart. So has focusing on partnerships.
Make the most of partnerships
Integrating with a cloud-based ecosystem means that many of the barriers to reaching global customers are removed. Of course, to be successful tech entrepreneurs still need an idea that solves a problem and the tools and capital to develop it into a reality. But ecosystems help remove the need for entrepreneurs to worry so much about how they will find and sell the idea to an audience, because it's already at their fingertips.
"Integrating with an established platform gives developers instant access to new sales and marketing channels," said Nicole Buisson, New Zealand Small Business Director at Xero. "When you become part of the Xero ecosystem, you can access our network of 100,000 advisors and 1.4 million subscribers. These small business and advisors need more than just accounting software to run thriving businesses. For example, retailers need point of sale technology and tradespeople need help with job management apps. We know that when our small business customers use these cloud apps, their profitability increases by more than 30 percent.
Creating more choice is better for everyone
Unleashed is another successful partner in Xero's app marketplace. It's an inventory management solution that streamlines business processes for manufacturers, wholesalers and distributors, giving them real-time visibility into their inventory.
"We focused on building to best practice and ensuring we were creating a scalable business platform, which we run on AWS," said Chris Liu, Development Team Lead at Unleashed.
"We integrate with a range of other business platforms. This lets our customers choose the best mix of technology to suit their individual business needs. It also cuts down their admin time, because data flows seamlessly between different apps when they are connected. For example, a customer can use Unleashed for inventory management, Vend for point of sale and Xero for accounting, and data flows automatically between these systems.
But with so many different apps and solutions within a developer ecosystem, how do partners remain competitive, while continuing to strengthen partnerships?
According to Houldsworth it's all about giving customers more choice and partners carving out their own unique value proposition.
"Because we have more than 600 apps in our marketplace small businesses can create the technology stack to run their business that's right for them. Partners who want to be successful still do need to differentiate themselves, so having a clear value proposition is really important. Consider what sets you apart and don't try to be everything to everyone. Focus on your strongest customer segment. There is still so much room for innovation in the market and on our platform for apps that solve new challenges and focus on their customers' needs," Houldsworth said.