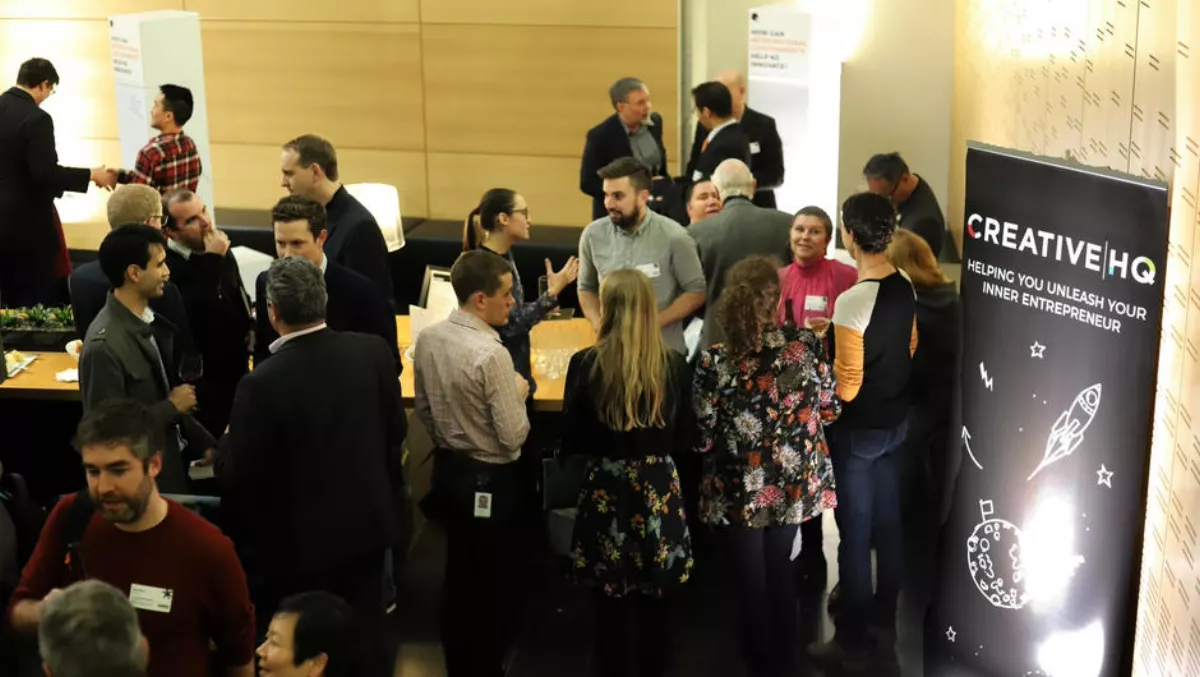 Lightning Lab Govtech Accelerator kicks off in Wellington
Mon, 13th Aug 2018
FYI, this story is more than a year old
The Lightning Lab Govtech Accelerator Bootcamp is officially in motion as teams converge on Wellington to put their ideas to the test.
Creative HQ is behind the Lightning Lab GovTech programme, which brings together teams in local, central, and international government agencies.
The programme is designed to be a structured and methodology-based experimentation environment to encourage breakthrough innovation in the public sector. The ultimate goal is to deliver seamless solutions to real issues that governments face today.
"The energy here is incredible, each team has come prepared and ready to tackle the challenges ahead," says project director Jonnie Haddon.
"Bootcamp is a taste of what's to come, and will be exhausting, but you learn so much during the week – it's a real game changer.
This year's teams have a variety of projects that fit into broad themes including Digital Future; Environment; Social; and Community.
The Digital Future theme is described as follows.
"In New Zealand, public service interactions with citizens are becoming more efficient, but there's still room for improvement. Digital access is widespread, but for more streamlined nation-wide interactions between government and citizens, governments need to build confidence with the public. Build a more connected New Zealand.
The Department of Internal Affairs will look at Digital Identity to explore what users need from a digital identity and how it will benefit at least one private sector provider.
"Outputs will inform broader government work on how the use, provision and re-use of a digital identity can be improved system-wide.
The Wellington Regional Economic Development Agency (WREDA) will explore how digital solutions can add value to businesses in new ways. WREDA will also explore how policy changes, platform redevelopment, new offerings and campaigns could overcome these challenges.
Other projects include: Equitable Digital Access (Ministry of Education); Freshwater Catchment Mapping (Ministry for the Environment and Takiwā); Water Resilience (Taiwan Water Corporation Water Saviour); Safer Seas for Albatross (Department of Conservation, Ministry for Primary Industries, and Southern Seabirds Solutions Trust); Youth Engagement (Ministry of Social Development); Safety Planning (Multi-agency team); Accessibility in Wellington (Wellington City Council); Building Financial Capability (Ministry of Social Development); Connecting with our Community (Great Wellington Regional Council); and Housing Affordability (Wellington City Council).
This year's programme has been restructured based on Creative HQ's experience as a delivery partner for the R9 Accelerator within the Ministry of Business, Innovation and Employment.
It is now run directly out of Creative HQ using the Lightning Lab model within a new space that has been specifically designed to enable maximum creativity and innovation.