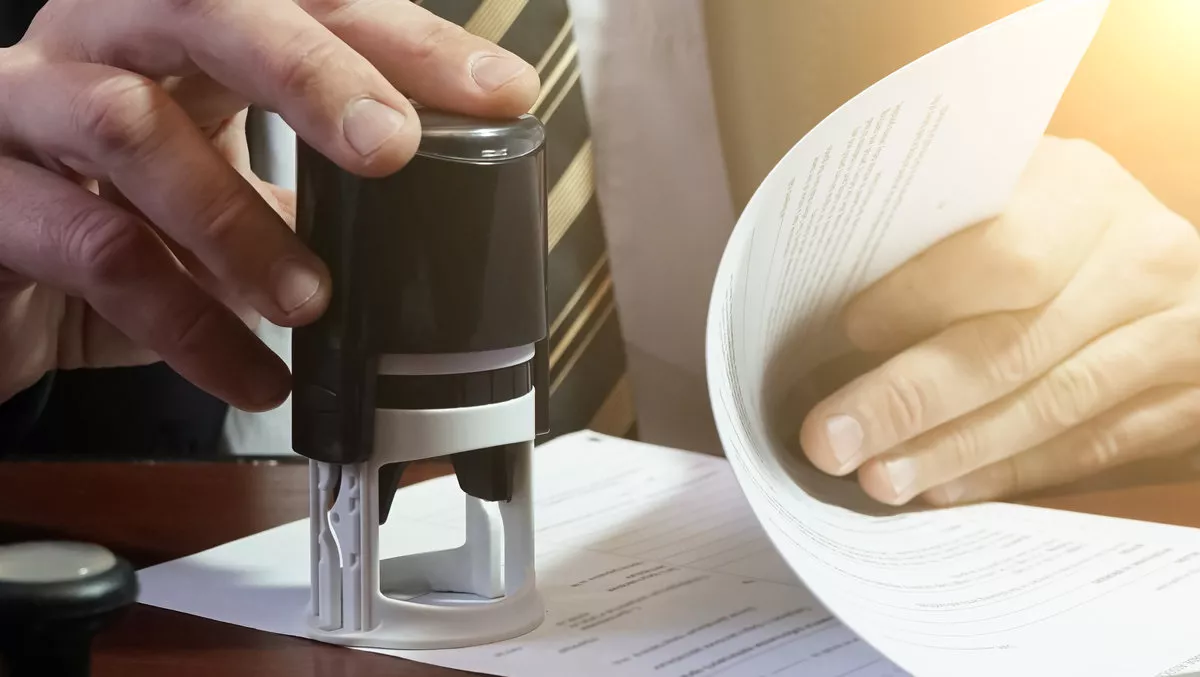 Look before you leap: Making a name for yourself as a tech startup
FYI, this story is more than a year old
So you've developed an idea for a revolutionary SaaS offering, created an innovative interface, and even selected your brand name. You're ready to hit the market…right?
For tech startups, the necessity of brand protection is too often thrown in the 'too hard' or 'too expensive' basket or simply overlooked. But the consequences of ignoring brand protection can be far-reaching and ultimately fatal for a startup. Those consequences are also easily avoidable.
What's more, getting it right doesn't need to mean breaking the bank. There are some simple, affordable steps startups can take to mitigate risks, including our tips below.
Check yourself before you wreck yourself
As Mark Twain famously wrote, there is no such thing as a new idea.
There is always a risk that your 'unique' brand name (even one developed by a creative agency) is the same or very similar to a business already operating in your industry, which could block your use of that brand name.
Conducting a 'knock-out' search on Google for your chosen brand name can illuminate key risks to your proposed use of that name. MBIE has also developed the 'One Check' tool, to search across a range of registers for your exact brand name. Such searches are free and take minutes to complete but could save you from a nasty surprise that should have been obvious.
However, simple online searches are not foolproof. A full clearance search of the New Zealand Trade Mark Register and marketplace should be undertaken by a trade mark lawyer to fully understand the risk of using a brand.
For example, even though UK banking startup Monzo Bank Ltd completed an initial search for its original name 'Mondo', it was later forced to change its name after an infringement challenge by the owners of a similar trade mark that Monzo said it had not located in its initial searches.
Be flexible
If you love something, be prepared to let it go.
Don't put all your eggs in one brand name basket. No matter how creative and carefully crafted your chosen brand is or how much you've invested in the name so far, be aware that there is no certainty you will ultimately be able to use it.
Often, the true risks of using your chosen brand name in the New Zealand market, or seeking to register that brand name as a trade mark, are not revealed until a full clearance search is undertaken. If an obvious barrier to use is identified, trying to fight an infringement challenge is a costly (and often futile) exercise for any business.
Instead, look to develop a range of original and creative names. To be eligible for registration as a trade mark, your chosen name should not describe your goods and/or services (for example, don't pin your hopes on using the term "Accounting Software" in isolation if your business is developing software for accounting purposes).
Plan to protect
Although it is always better to have trade mark protection for your brand name prior to entering the market, for startups the purse strings can be unyielding.
But that shouldn't stop you from making a plan and a budget – especially since your brand name could become one of your most valuable assets.
Obtaining a trademark registration gives you an exclusive right to use your mark on the goods and/or services you register it for. But it also deters others from using it for similar goods and/or services. And since today's digital environment often means consumers are swamped for choice, preventing consumer confusion is pivotal for a tech startup seeking to make a name for itself.
You should also be aware your trade mark rights in New Zealand will not stretch beyond Aotearoa. If you're planning to enter international markets, consider developing a global intellectual property strategy, which includes undertaking clearance searches and applying for international trade mark protection. Using the 'Madrid' filing system can be a cost-effective choice.
While you're at it, keep a paper trail. When you're in a position to protect your brand name, it is important that the legal entity applying to register it as a trade mark actually has the right to do so and is the entity that will use the mark. For startups, shareholder structures can be more fluid in the early days, and important details like ownership can be easily overlooked.
Keeping a record of ownership means that documentation like deeds of assignment between the founder and company will be easy to prepare when it comes time to apply for trade mark protection for your chosen brand.
Spend a little to save a lot
Putting money aside to talk to the experts prior to launch is crucial for tech startups and can save you from a big financial headache further down the track.
On balance, a relatively small legal spend upfront is likely to be far more palatable than the significant costs you could potentially incur from dealing with an infringement claim and having to rebrand.
For example, when a Wellington café named 'Innocent Foods' received a cease and desist letter from Fresh Foods Limited (a subsidiary of Coca-Cola) ten months after opening, the owners reported expected costs of $7,000 for coming up with a new name, on top of the $40,000 they had already spent on their initial business plan.
What's more, even a well-chosen brand name could put your startup at risk if you have no means to protect it. Talking to an expert about your trademark strategy before going to market helps ensure that the goodwill that you accrue in your chosen brand is yours, and yours alone, to realise.
When you're ready to seek protection by registering your brand name (and/or logo) on the New Zealand Trade Mark Register, make sure you get it right. Since trade mark rights only prevent third parties from using your trademark on goods/services that are similar to yours, to ensure the best bang for your buck, consider seeking advice on the scope of protection that you should be seeking in an application to register your brand name.