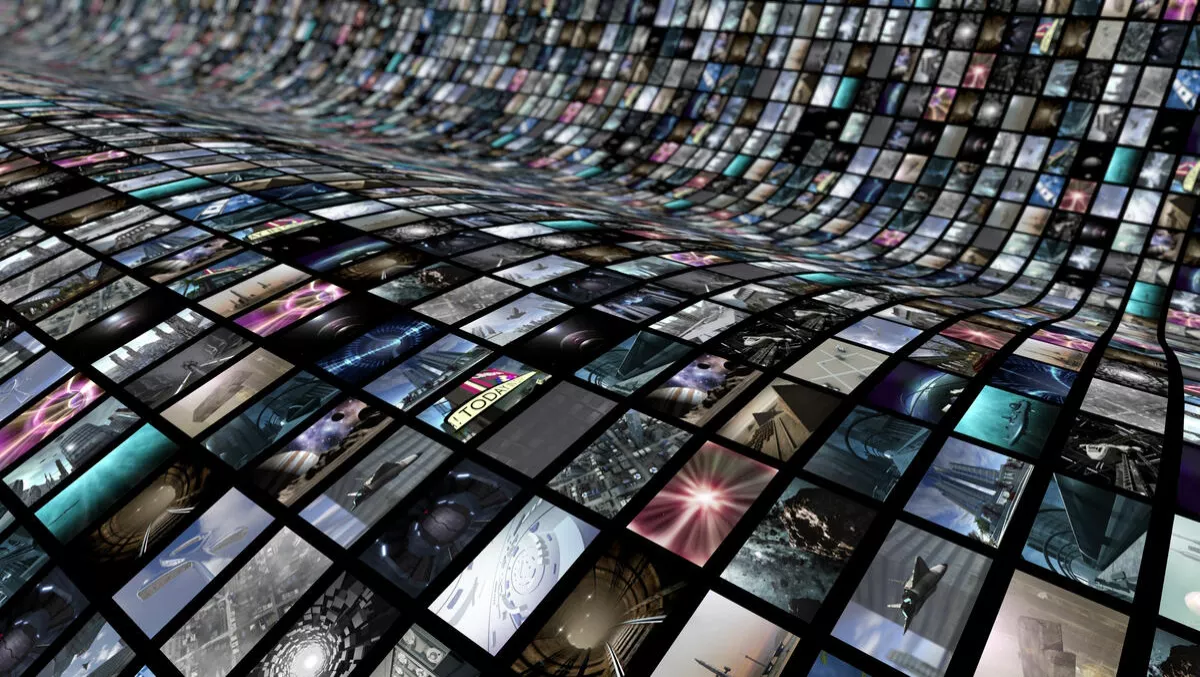 Machine learning, drones, 3D and digital art: Adobe on how technology is changing design
FYI, this story is more than a year old
Designers, creative professionals and marketers not only need to understand the design trend of the moment, but also need to look ahead to what's coming around the corner.
That's the word according to Adobe, who says professionals can move their creativity forward by being aware and informed about upcoming trends.
"A new design trend is no different than a new invention – inventions either make something better, or reveal a need we didn't know we had," says Adobe evangelist and award-winning designer Paul Trani.
In 2017, Adobe expects technology to have even more of an inpact of the the visual scene, with machine learning, drones, 3D and digital art to change the creative process.
Our Relationship with Technology
Adobe says 2017 is the year that machine learning comes to life with innovative tools built to bolster the creative process.
"Technology brings new perspectives with aerial photography guided by drones and 3D tools for a look at every angle," the company says.
"Finally, perhaps in response to an overly industrialised world, we'll see the popularity of more delicate art, and — ironically — the digital tools used to create it."
1. Machine learning comes to life.
"Think of self driving cars and VR," says Trani. "The possibilities that come with these new technologies are endless."
While we can't predict whether a bot will take over our jobs, Adobe says we can look at technology as a partner helps us overcome our fears, and our struggles in development and creative endeavors.
New technological advancements are being used for creative purposes, including making it easier for you to find the right visual image as you search on Adobe Stock, as well as auto keywording to help designers find the art you submit to Stock," Adobe says.
2. View from above.
Aerial photography has reached new heights since the invention and popularisation of drones, Adobe says.
"We can now produce images from viewpoints that were never before possible. This year, we'll take a look at how this new perspective affects our creative output, explore controversies and see what direction technology will go next."
3. 3D.
3D tools and design applications are growing and innovative tools are simplifying how it's used.
Adobe's Project Felix is expanding the number of designers familiar with 3D by using technology to simplify the creative process. With 3D art coming of age, designers will be looking for images to support their creations, Adobe explains.
4. Digital art gets delicate.
In an ever-industrialised and technology-focused world, Adobe says it's natural to respond with a gravitation toward handicraft. Ironically, the delicate nature of this trend is enabled by the very thing it is responding to — technology.
"Tablets and responsive pens allowing artists to create ever more realistic, delicate, and detailed art," the company says.
"This year, we expect to see a more astute eye for detail in digital artistry, mimicking the work of reality, such as brush strokes and textures, while paying the utmost attention to minute details."
Related stories
Top stories