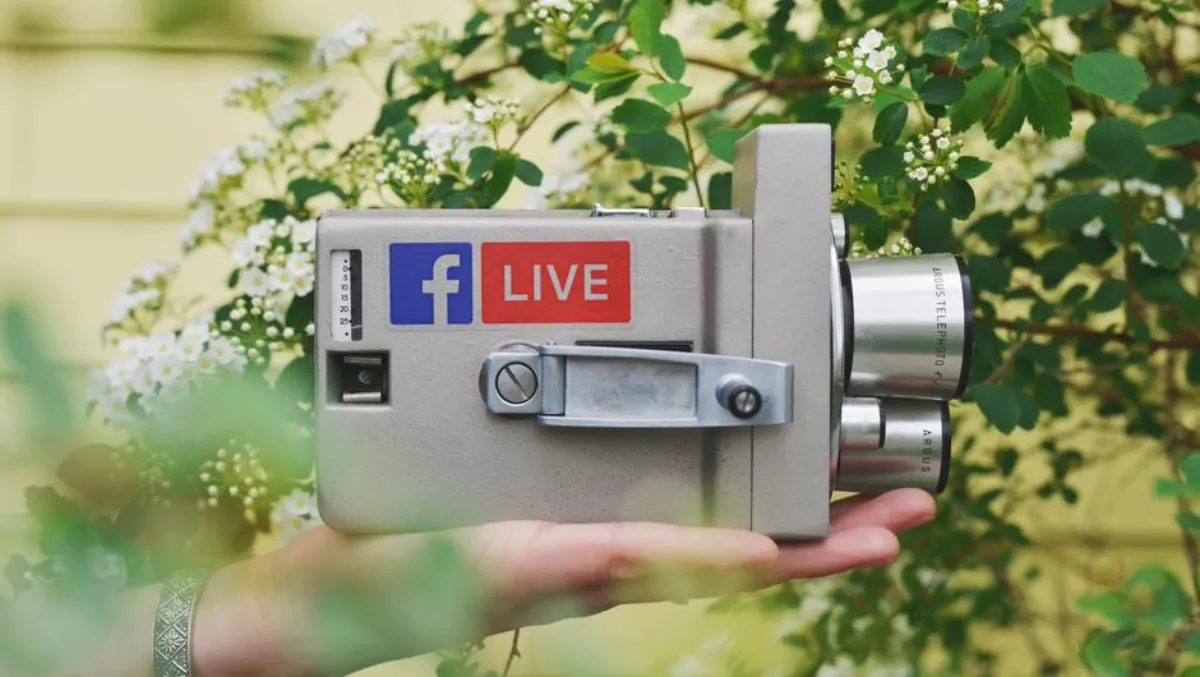 Marketing and messaging trends shaping Facebook Messenger this year
Mon, 22nd Jan 2018
FYI, this story is more than a year old
Facebook Messenger head David Marcus has announced some of the trends he sees impacting the messaging app in the coming year. These include some of the rising consumer technology trends and the continuous evolution of how people use smartphones to communicate. For small businesses, social media is one of the most important ways to reach out to customers – staying on top of the latest iterations of the app and being adaptable in their marketing strategy will help them remain relevant to their audience. Realtime 2017 saw voice and video chat truly take off.
This year, Messenger has promised to continue investing in real time communications to keep people connected to their loved ones and also to be a channel of communication people can use in times of crises such as natural disasters. Group chats Messenger is promising to improve group chats with faster ways to share photos and videos - and ways to upgrade group chat into live video group chat.
Messenger group chats already have features like the ability to react to an individual message, the option to mention someone, add and remove people, customisation tools – but Marcus says there's more in store for this year. Simplify and streamline Over the last two years, Messenger has built a lot of capabilities to find features to set it apart.
A lot of them have found their product market fit; some haven't.
Marcus says that while they raced to build these features, the app became too cluttered. He says Messenger will invest in simplifying and streamlining the app this year. Getting more visual Though visual messaging has been around for a while, it really started to reach ubiquity in 2017.
Marcus predicts visual messaging will fully explode in 2018; people will expect a fast and intuitive camera, video, images, GIFs, and stickers with almost every conversation. Even in the workplace where conversations can be more serious, people are embracing emojis and video to help drive a point home.
"Not only will you see more from Messenger in visual messaging this year, but this is where the industry is heading, and we won't be looking back." Customer service will transform into customer care Messaging has become a preferred way for people to communicate with businesses to get things done, and sometimes learn a little more about the brand.
According to a Facebook-commissioned study by Nielsen, 56% of people surveyed would rather message a business than call customer service, and 67% expect to message businesses even more over the next two years.
And while calling still plays a prominent role in customer service, this has opened the door for brands and businesses to communicate with their customers in a variety of new ways to not only respond to issues or one-off questions but to offer an up-sell opportunity to benefit both people and the business.
Marcus says Messenger is looking for more creative ways to evolve Messenger as a true Customer Care channel in 2018, but even more importantly, this is clearly where the industry is moving as it not only benefits the growth of the business but frees up Customer Care agents to support the business in other, more productive ways. Messaging as a marketing channel: No longer "if" but "when" People expect to find businesses with some sort of messaging experience - whether it's a live chat functionality or something more complex like a complete platform experience on Messenger.
Over the last year, more and more marketers say they know that messaging is the next great channel, but don't know how they can get started.
Marcus says he's seen bigger brand names bringing a presence to Messenger (LEGO, Katy Perry, Apple Music) which signals the acceptance from CMOs that it's time to create a unique and effective experience that can reach more people at scale.
Marcus says the app will see investment in rich messaging experiences not only from global brands, but small businesses who need to be creative and nimble to stay competitive.