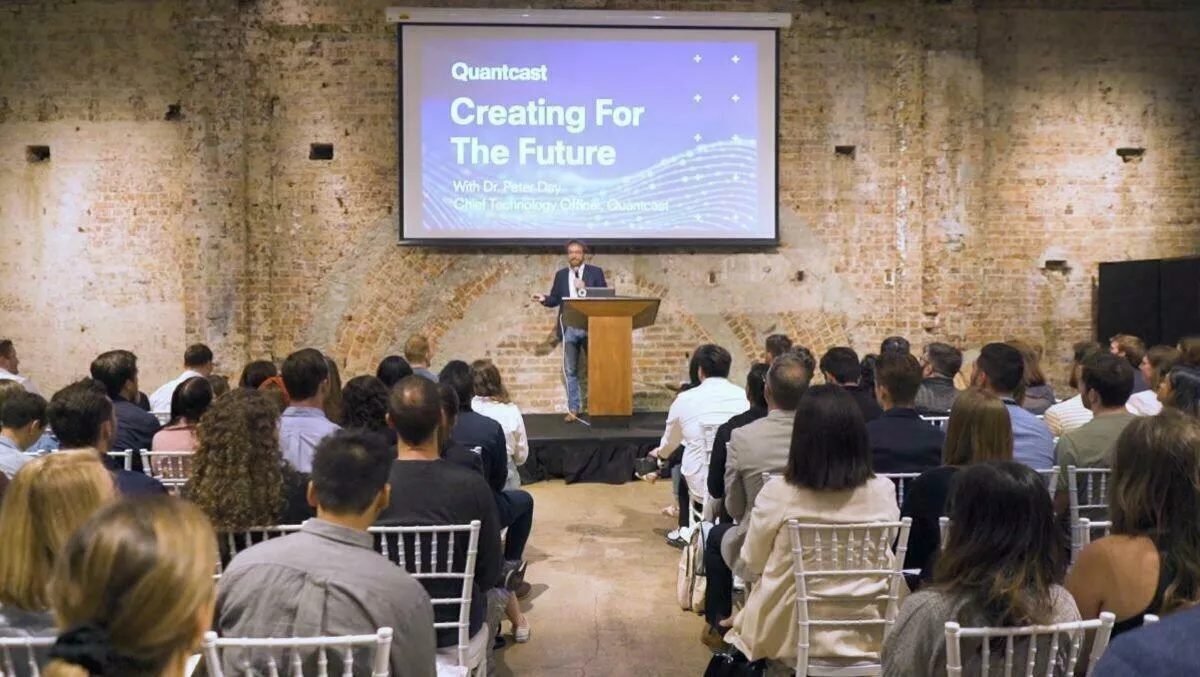 Marketing expert shares insights about digital disruption
Thu, 10th Oct 2019
FYI, this story is more than a year old
Marketers should consider three things when they confront the 'incoming headwinds of digital disruption': Organise, optimise, and optimism.
That's according to Quantcast Global chief technology officer Peter Day, who was in Sydney at a series of marketing event in Australia last week.
Day shared his thoughts about how companies can succeed in difficult business climates and how companies can create product that disrupt with a lasting impact.
He says that businesses should organise for autonomy, optimise for the velocity of learning, and be fearlessly optimistic.
He adds that artificial intelligence and machine learning are going through 'hype cycles' and used as big words in marketing presentations, but it also makes those outside of the industry to tell fact from fiction.
He explains that machine learning holds the true value because it gives humans "superpowers". These systems allow people to disengage themselves from mundane, repetitive tasks that computers excel at. That results in time savings.
He believes that new technologies are doing what computers have done for years: "One thing but one thing very, very well, with human intelligence and creativity still holding the key to successfully changing behaviours.
He believes that marketers must bring in more psychology rather than technology to remain both relevant and successful in today's climate.
"It's no surprise that the advances in technology have changed the face of marketing and advertising forever. So, keeping abreast of the latest perspectives is absolutely business critical at all levels of our industry," comments Carat group business director Matt Evans, who attended the event.
Evans says it was refreshing to har a current and qualified perspective of marketing technology and artificial intelligence.
"Peter's refreshing take on the subject was a great balance between avoiding well-worn paths and exhausted clichés, and offering genuine insights into succeeding in the new world," Evans concludes.
Peter Day began his career in academia researching machine learning before moving into the finance sector. In a number of roles, including executive director of equity derivatives technology at UBS, he designed and built systems to help financial organisations better understand risk and automate faster and more effective trading.
In 2016 he joined Quantcast as VP of Engineering, translating his AI and machine learning knowledge to the adtech world, and in 2018 was promoted to Quantcast CTO.
Quantcast is headquartered in San Francisco and has more than 20 offices across 10 countries. The company's mission is to build the audience platform to radically simplify advertising on the open internet.