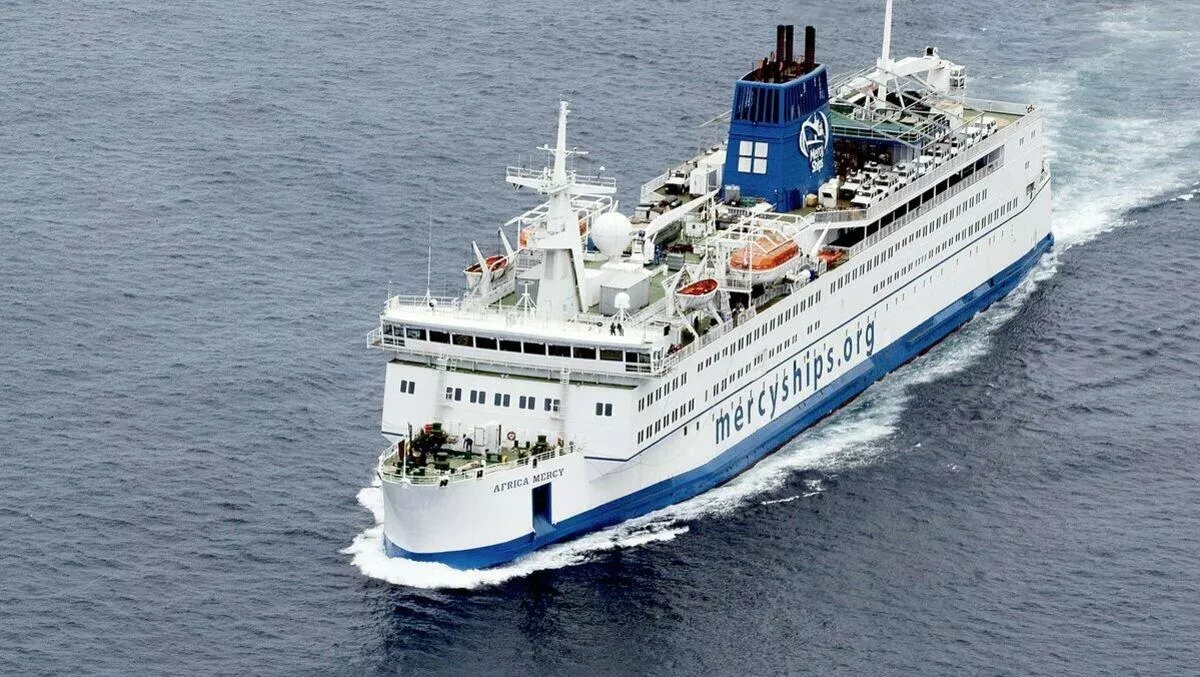 Mercy Ships: Bringing hope and healing to developing nations
Mon, 30th Sep 2019
FYI, this story is more than a year old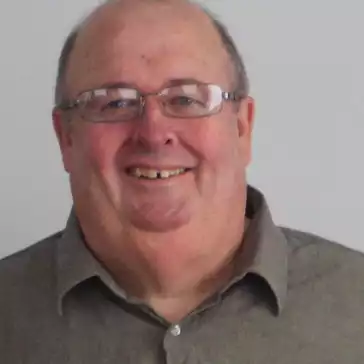 By Owen McCarthy, Reviewer
Mercy Ships is currently seeking IT specialists as short to long-term volunteers.
Known for the medical assistance offered to developing nations, it's not a name familiar in information technology circles.
The hospital ship charity offers free medical processes to underprivileged communities to correct illnesses or disabilities that can be a death sentence in regions like West Africa.
Aissatais, pictured below with her mother, is one of the fortunate ones.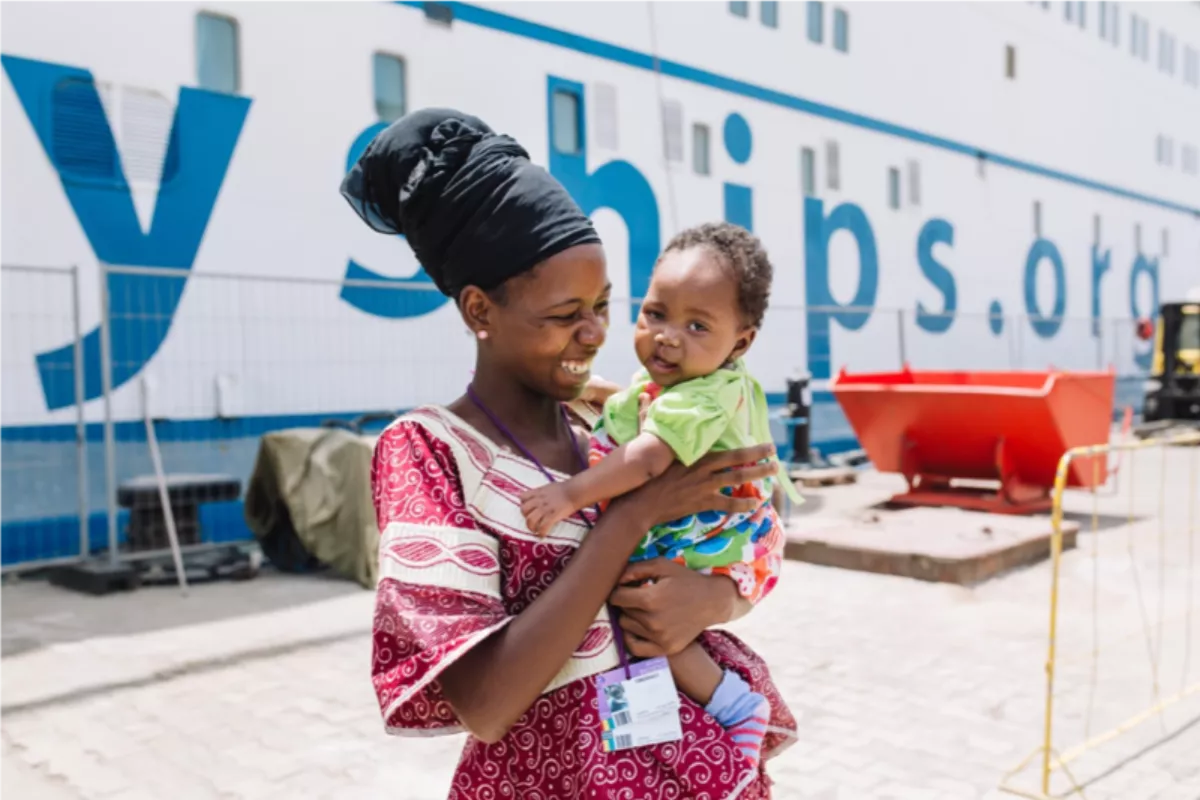 Mercy Ships says that after surgery, Aissatais can now live a life free from the fear of being labelled and rejected.
Since its inception in 1978, millions of lives have been touched and changed for the better by Mercy Ships.
The volunteer crew has performed more than 100,000 surgical procedures, directly helped more than 2.7 million people, and trained more than 420,000 health workers.
All this has happened thanks to the hard work of thousands of staff and crew, all who volunteer their skills and time free of charge.
Many New Zealanders, myself included, have given their time and labour to Mercy Ships.
I was lucky enough to crew aboard the first ship, the M/V Anastasis, which was decommissioned earlier this century after thirty years of service.
Mercy Ships is a faith-based charity that believes that you help people by making their lives better.
They are heavily involved in the mentoring and upskilling of local healthcare professionals in the nations as well as the medical services provided through the Africa Mercy hospital.
The Africa Mercy is a floating hospital, and the most recent ship to serve in the Mercy Ships fleet.
Aboard the ship are operating theatres, recovery wards, cabins for the crew, and a real spirit of caring for the people they are helping.
Imagine having a tumour on your face so massive that you struggle to eat or even breathe.
I can't imagine seeing my child grow with a correctable condition and facing a lifetime of misery and isolation.
Yet, in the poorer nations of West Africa, conditions like this abound.
The infrastructure required to keep the Africa Mercy afloat is complex, and like the rest of Mercy Ships, is provided by volunteers.
For the technical types who, like me, faint at the sight of a drop of blood when pruning the roses, you'll be delighted to know that the IT needs of Mercy Ships are extensive, along with the needs for other personnel.
Simon de Vries is a software developer from Auckland, currently working as an IT support technician aboard the Africa Mercy.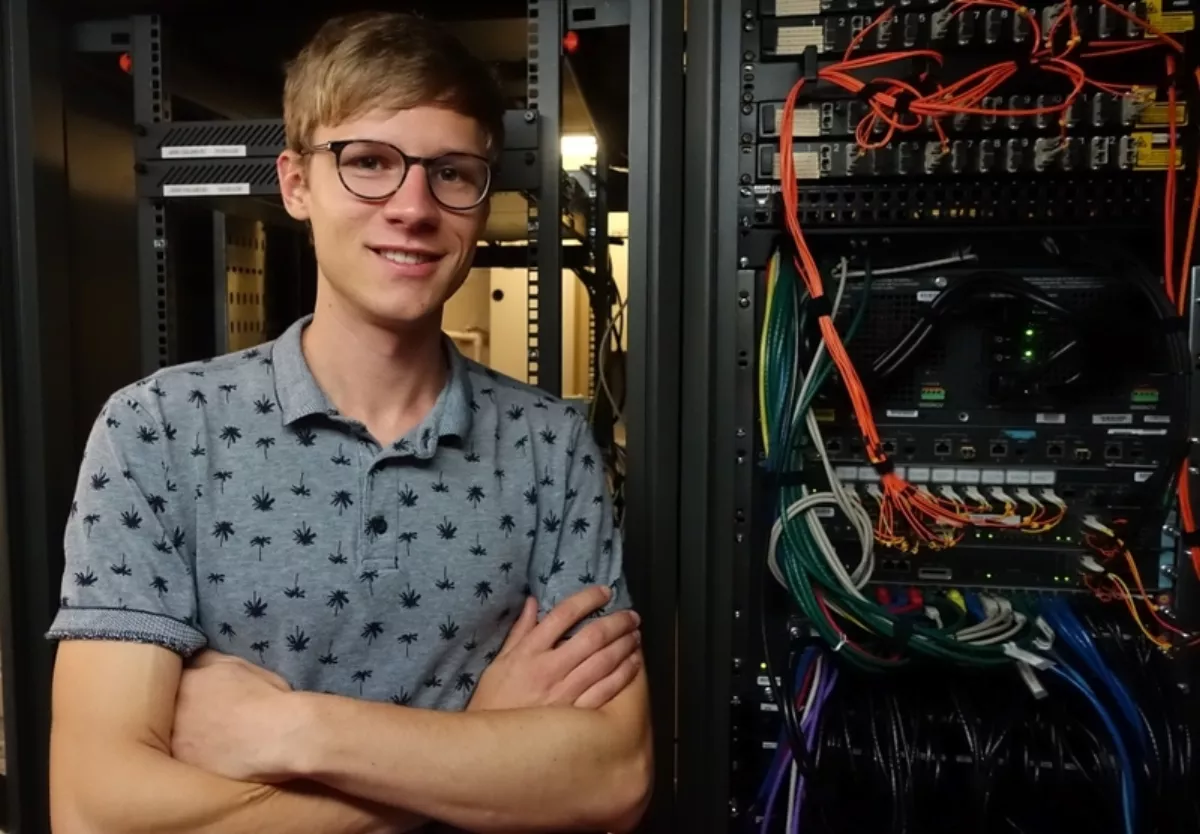 I got in touch with him as they sailed to Senegal, West Africa.
He says, "I was a bit nervous about making the transition from software development to IT but I actually found the transition quite easy and noticed I could bring a different perspective to the table."
Given the Agile nature of the software developer's environment, I'm not surprised at de Vries' ease in fitting into the role.
Talking of their upcoming service in Senegal, De Vries says that the challenges he faces will are quite different from life back in Auckland.
"There are things you wouldn't imagine in New Zealand, such as lack of access to very basic healthcare."
He adds, "My team and I face a wide variety of issues, which is expected when you consider that we maintain an IT system for over 400 crew, who work on the other side of the world, where the nearest hardware supplier is thousands of kilometres away.
"This is made more complicated when you add the fact we are on a ship which goes between countries. Every time we sail, all the equipment needs to be put into storage or securely fastened in position and once we arrive it all needs to be unpacked and set up again.
De Vries also acquired skills that the average developer wouldn't normally have picked up to bolster his existing developer skillset.
"The most obvious skills I have picked up from my work would be technical and problem-solving skills as this is central to my job.
"However I have also picked up a great deal of teamwork and communication skills as we have a number of larger projects.
"Working on the IT help desk has also taught me communication skills; it is my job to come into a situation and understand what the problem is and then effectively communicate the cause and a solution to the client. Finally, I have learnt a lot of time management skills as there is a lot to get done in a day and issues have different levels of importance.

"Aside from my experiences at work, working on board has given me the change to develop a more global perspective. People on the ship come from all over the world and have all sorts of opinions and ideas, and off the ship, I have discovered the amazing hospitality and sincerity of the people of Guinea."

Being run purely by volunteers, Mercy Ships is always on the lookout for new faces to come and join them, and currently, the Mercy Ships IT department seeks volunteers ready to commit from 3 months to 2 years of their time.

Some of the longer-term roles include a family cabin. Schooling of crew children is conducted onboard.

With a crew of around 400, you will enjoy a unique experience of community.

As volunteers, you need to build a support team to help you, and de Vries and the technical team will help you stay connected with your supporters at home.

Find out more on the Mercy Ships NZ Website.