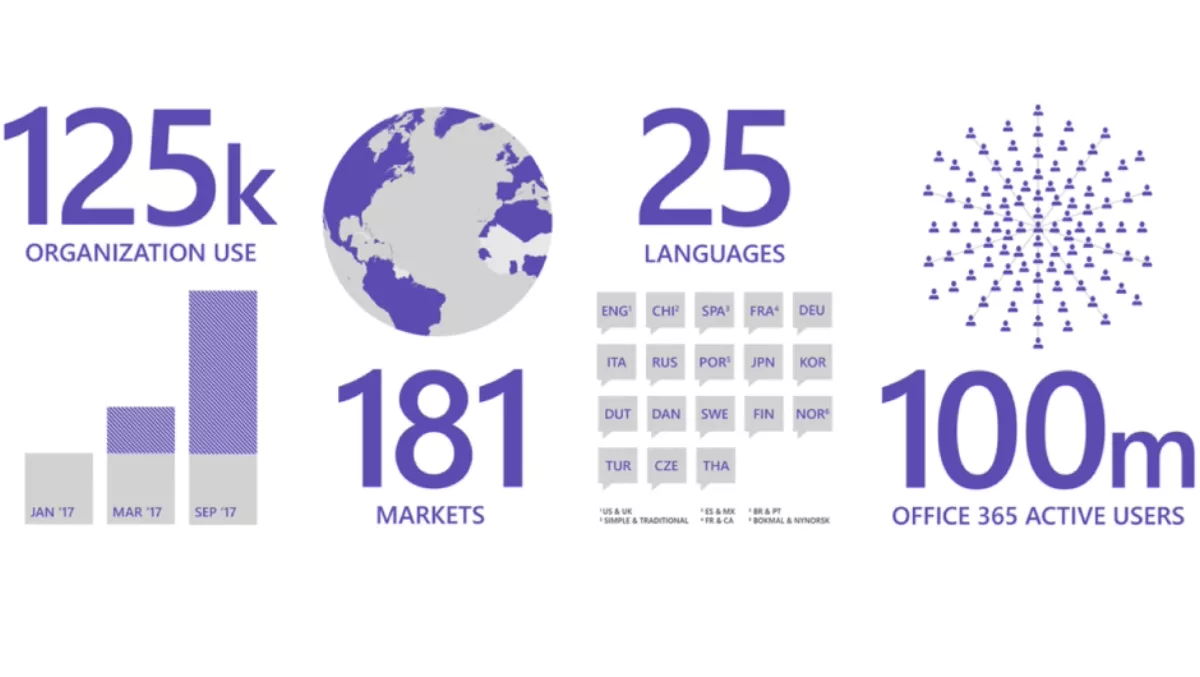 Microsoft rolls out guest access feature for Teams
FYI, this story is more than a year old
Since Microsoft Teams became generally available six months ago, more than 125,000 organisations have used it to foster better teamwork.
Microsoft has announced that it is rolling out guest access to all Office 365 commercial and education customers.
Now Office 365 users can add people from outside their company to a team, so guests can participate in chats, join meetings, collaborate on documents, and more.
Guest access has been one of the top requested features for Teams among Microsoft customers.
The guest access feature in Teams was designed with three principles at the forefront:
Teamwork—Teams come in all shapes and sizes, and you need to be able to easily communicate and share with others you want to work with, including people outside your organisation.
Beginning today, anyone with an Azure Active Directory (Azure AD) account can be added as a guest in Teams.
That means anyone with one of the more than 870 million user accounts—across Microsoft commercial cloud services and third-party Azure AD integrated apps—can be added as a guest in Teams.
Later, Microsoft will add the ability for anyone with a Microsoft Account (MSA) to be added as a guest in Teams.
If the guest doesn't have an existing MSA, they will be directed to create a free account using their current corporate or consumer email address, such as Outlook.com or Gmail.com.
Security and compliance—Customers have said to Microsoft that they expect guest access in Teams to provide enterprise-grade security and compliance assurances.
In Teams, guest accounts are added and securely managed within Azure AD through Azure AD B2B Collaboration.
This enables enterprise-grade security, like conditional access policies for guest user access.
Azure AD also uses adaptive machine learning algorithms and heuristics to detect anomalies and suspicious incidents, enabling mitigation or remediation actions, such as multi-factor authentication, to be triggered as appropriate.
In addition, with Azure AD, IT departments have unparalleled insight into the activities of external users in their organisation through detailed sign-in and access reports.
Guest user content and activities are under the same compliance and auditing protection as the rest of Office 365.
IT manageability—Guest access in Teams comes with the ability for IT to centrally manage how guests participate within their Office 365 environment, providing consistency across application experiences in Office 365.
IT admins can quickly and easily view, add, or revoke a guest's access to the host tenant.