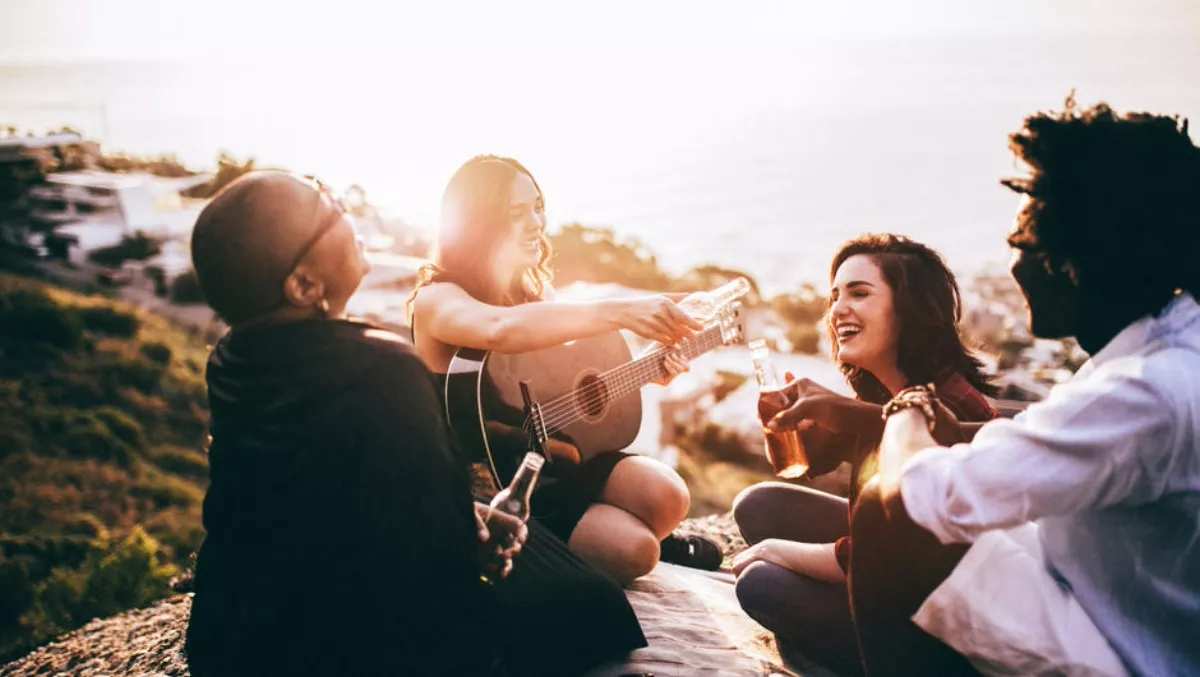 Millennials changing the future of ownership with sharing economy
Thu, 22nd Mar 2018
FYI, this story is more than a year old
As we head into 2018 (smartphone firmly in hand), it is estimated that 1 in every 4.5 Kiwis fit into the (poorly defined) class of 'millennials'.
As this elusive species grow in numbers, they are also growing in purchasing power and voting with their dollars to change how businesses across New Zealand operate.
A recent Nielsen survey exploring the buying habits of Australasian millennials has shown the 'millennial effect' is particularly evident in changing our concept of ownership.
Millennials are indicating they would prefer to pay to access what they want, when they want it, rather than own it.
I want it, now
The ever-increasing spread of on-demand services has been taken up by millennials like creamy green stone fruit on lightly toasted rye.
The convenience of instantly accessing thousands of songs on Spotify far outweighs the benefit of owning a CD.
Where a drive-through was once seen as the ultimate time-saver when a quick dinner was needed, one tap of the UberEats and other apps will have food delivered to the doorstep.
One of the most obvious examples of this paradigm shift has been our approach to ownership and transport.
Last year, for example, Uber claimed to have around 300,000 users in New Zealand.
Alternative urban-lifestyle companies have gone a step further than ride-sharing services, such as by giving customers the opportunity to actually drive the car as if it were their own, whenever they need it, much like the bike sharing systems found in major cities across the world.
These shifts are supported by data, the same Nielsen report shows that the rise of urban-based millennials has resulted in only 63% of millennials owning a car.
In comparison, 86% of Australians and New Zealanders own a car.
The study also found that almost one in four use car-sharing services regularly.
The sharing economy
At risk of sounding dramatic, it's clear that the on-demand economy will irreversibly change the entire future of ownership.
Millennials are often crowned as the reason for the rise in the sharing economy.
After all, if research coming out of the US is anything to go by, millennials are choosing to rent in 'hip' urban areas over investing in the suburbs, prioritising experiences over stuff and making eco-friendly purchases.
Other explanations for the rise of the sharing economy place emphasis on economics over attitude.
Sharing platforms cut costs for consumers who want to use an asset but have no reason to monopolise it at all times.
For example, the Marlborough city council is working on an app that will allow farmers to share their resources in a simple way.
Similarly, the Couchsurfing app helps backpackers from around the world connect with homeowner cool enough to have a stranger crash on their couch for free.
It's worth pausing here to note that the term "sharing economy" can be deceptive.
The emerging trend favoured by millennials is more about on-demand access to an asset when you need it.
Unlike carpooling, you buy the freedom to enjoy having the boat, car, or accommodation all to yourself.
So what does this mean for the way we might expect businesses to evolve?
Less ownership and greater flexibility. Well-priced and on-demand services rather than deep-pocketed, poorly utilised, long-term purchases.
The future of ownership is changing.
Key drivers in this area are changing consumer preferences around ownership (led by millennials), tech advances and avoiding the capital costs of ownership.
Businesses can expect greater pressure to innovate at pace with these evolving drivers, while consumers can expect more opportunities to discard the traditional concept of ownership in favour of greater on-demand access to the stuff they want and need.