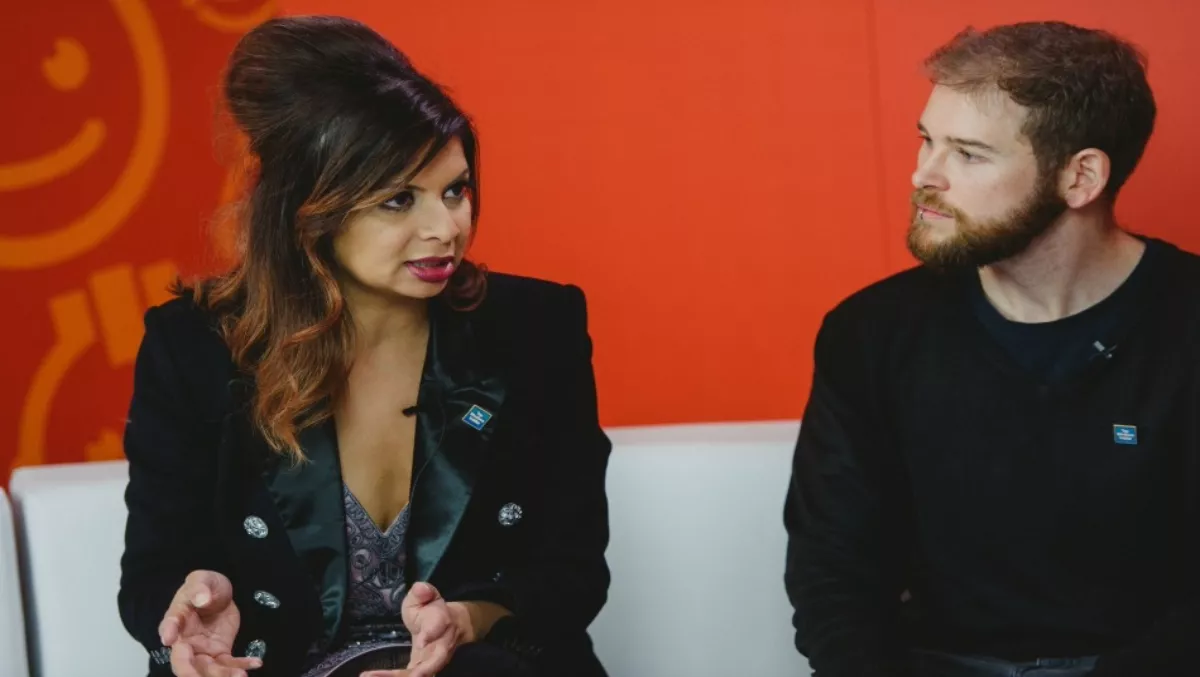 MS Ignite NZ - The currency of connections
FYI, this story is more than a year old
At tech conferences, it's part and parcel to make connections with fellow like minded thinkers, for me, reporting on the event and taking a subjective view, it's often a fleeting connection. Today was different.
I was fortunate to spend time with one of Microsoft Ignite NZ's speakers, Dona Sarkar, along with her colleague Jeremiah Marble. Being core members of Microsoft's #winsiders team, they've led the #WINsiders4Good campaign, stretching across the globe to reach diverse communities.
They shared their journey with me of igniting the passion in people and youth across the planet, living up to Microsoft's mantra and mission to "Empower Every Person on the Planet to Achieve More".
Dona & Jeremiah have just returned from Nigeria, where they've been activating the Lagos community through creating 25 fellowships, working with local people to create change and solve real world problems that have a strong social need.
And their message is simple and real, find the community's currency. We all have things that ignite us, whether it be money, power, or the feeling you get when you see a child's face light up when they 'get it'.
It's the open sourcing of these ideas and models that makes their campaign so powerful. By creating models that can be shared across the planet, they're the embodiment of Microsoft's mission. Some may say that it's getting Microsoft into the future markets, but it's easy to see that these are people with a purpose.
And it's a good purpose, one that inspires change outside of The Bay. Solving real world problems such as power interruption, water shortages, and ensuring people have food on their plate, rather than who's going to deliver their nutritional drink inside of an hour.
They see technology as a vehicle to deliver change, connecting #winsiders across the globe with causes that they can believe in and be a part of. Inspiring youth to be a part and be tech literate is truly a cause we should all be getting behind.
Tech literacy should be a key component of every country's education curriculum, as technology becomes a driver for all that we do, creating a divide between have and have-nots is counterproductive.
As Dona shared, enabling creatives with technology unleashes their superpowers, we also need to ignite the creativity in our technology people, building personal superpowers.
Build your people's superpowers and ignite something special today, you might be surprised what they see as currency.
To me, my currency is that of connecting people & communities, what's yours?
Related stories
Top stories