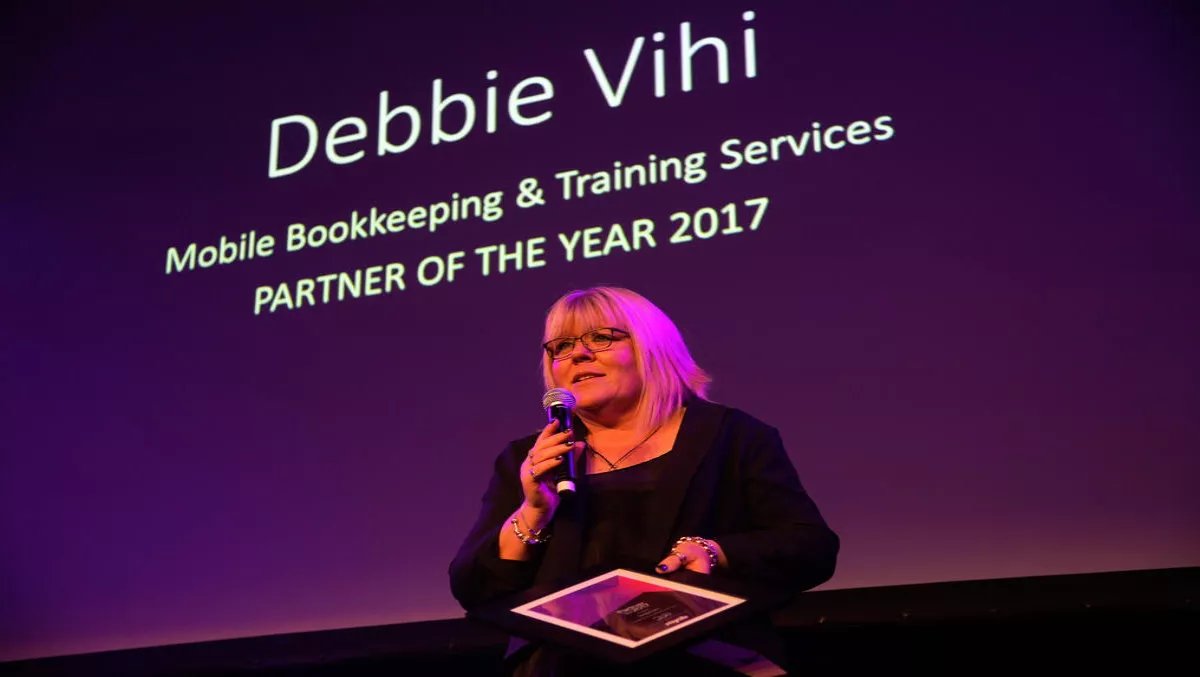 MYOB recognises dedication to SMBs in partner awards
Tue, 22nd Aug 2017
FYI, this story is more than a year old
Passion and a dedication to helping small businesses succeed are what drives New Zealand's top business advisors, online accounting software provider MYOB says.
Each year MYOB recognises leaders in the business advisory, accountancy and bookkeeping fields, focusing on the innovations and online transformations that are driving the change in the industry.
This year's winners were honoured for their service to New Zealand's small-to-medium sized enterprise sector at MYOB's Partner Connect event in Wellington on Saturday.
The prestigious 'Partner of the Year' award went to two-time winner Debbie Vihi from Auckland-based Mobile Bookkeeping and Training.
Vihi has been an MYOB partner since 2013 and is considered one of its top partners.
Her consultancy business has a growing client base across New Zealand, Australia and Fiji from a variety of industries including tradespeople, food manufacturers, rental property investors, and IT specialists.
Ingrid Cronin-Knight, MYOB head of clients and partners announced the award, complimenting Vihi's commitment to making business life easier for SME owners.
"You only have to speak with some of her clients to truly understand Debbie's level of commitment to helping business owners succeed," says Cronin-Knight.
"Debbie has a deep connection to her local small business community. She's passionate about the ability of technology to help owners better manage their operations, drive productivity and profitability.
"Debbie understands the huge benefits that come from working in the cloud. She harnesses the power of the internet to help drive her own business, and is an expert in helping others to get online and win.
Vihi was honoured to receive the top award.
"I'm proud of the work my team does for our clients. There's something special about providing that bit of advice that helps solve a client's business problem and seeing them do well as a result," she says.
"It's great seeing all the new artificial intelligence and machine-to-machine learning developments coming on stream.
"There is such a rich array of technological solutions out there to help business owners with running their operations. We try to simplify things to get the best outcome for our clients.
MYOB's 'Online Partner of the Year' award was presented to Joanne Mankelow from Mankelow Accounts, based in Maraetai on Auckland's Pohutukawa Coast.
Her company offers a full range of business support services covering accounting, payroll, HR, bookkeeping and marketing, and was named 'Newcomer of the Year' at the Partner Connect awards in 2016.
"Jo is a real go-getter," says Cronin-Knight.
"Her company has gone from strength to strength, and her clients love her. She is extremely passionate about what she does and it shows through how popular her business has become.
Mankelow Accounts has grown to a company of seven employees and opened a new office in Highland Park, Auckland last year to meet increasing demand for their services.
"It's great to see all the hard work and determination paying off," says Mankelow.
MYOB also awarded a number of 'Newcomers of the Year' awards at the event.
Saras Krishnan from RCom Solutions, Jane Boekhoff from Aspire Solutions and Nicky Isherwood from At Ease Accounting picked up the accolades, having substantially grown their client base.
Boekhoff says winning the award was a "huge surprise" and a great affirmation of her work with small and medium sized businesses.
"The MYOB team have been incredibly supportive since I became a partner in 2016 and it has been so easy working with them to assist our clients with their businesses," says Boekhoff.
The MYOB Partner Connect dinner also celebrated the loyalty of their partners, presenting six long-term service awards and honouring those partners who achieved the top sales figures including:
Gold Sales Hall of Fame – Lynley Averis, Accounting Training
Silver Sales Hall of Fame – Helen Webley, Bay Business Support
Bronze Sales Hall of Fame – Jennie Kingma, JK Business Systems