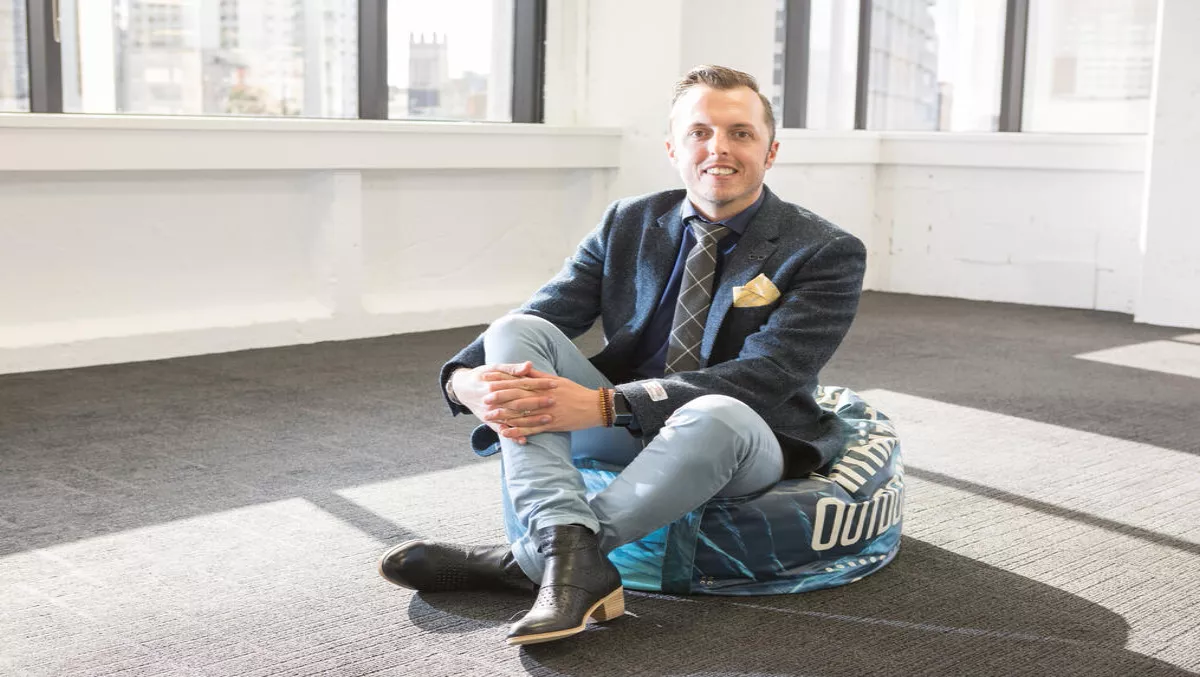 New co-working space promises prototyping facilities & tech partnerships
FYI, this story is more than a year old
Auckland tech startups looking for co-working spaces are about to another compelling option to consider.
Soft launching on October 1, the Tech Bunker is nestled in the heart of the Auckland CBD.
Founder Ulrich Frerk is aiming for it to be a tech-focused co-working space that will bring together hardware and software companies to form crucial partnerships, and then take that vision to the rest of New Zealand.
As a founder of his IoT startup Adroit, he often found it difficult to make the connections he needed to advance to the next stage.
The goal with the Tech Bunker is to bring New Zealand's tech industry into one place with creative centres and prototyping facilities.
Filling a prototyping and partnership gap
Auckland is teeming with co-working spaces, but Frerk says the existing services are not cutting it.
"Their services are for any business, but we want the pure focus of the Tech Bunker to be tech," he says.
"We'll still have website and software development companies because they're tech, but there's also a big hardware side with needs like legal services, network creation, testing and prototyping hardware.
These are needs, he says, which are not being met.
Frerk gives the example of a co-working space he visited recently which had a 3D printer that was unplugged because no one ever used it.
"Well, if it was plugged in and you had things around it and you were teaching people how to use it, would people start using it more?
Frerk says the Tech Bunker will have a prototyping facility that will be filled with equipment like soldering irons, drawers full of resistors, Raspberry Pis, and Beagle Bones.
"It's still a work in progress, but ideally we'll have partnerships with large tech companies, and we'd have their different IoT security chip sets; we'll have someone running the lab with a hardware and software background that can help you produce your prototypes.
Another big reason for the strong tech focus is to enable tech partnerships to come out of the space.
Frerk says many tech companies don't know when they start out that they're eligible for startup grants from Amazon Web Services (AWS) and Microsoft.
"What we want to do is open up those channels for tech companies, so they have someone they can talk to," Frerk says.
"For example, having an AWS representative here once a week for people to be able to ask questions to, I think is key.
It's also about being able to give them a tech-specific business education.
"Most tech companies fail because they don't release their product, so it's about teaching them about product iteration cycles and things like that," he says.
Getting others on board
The Tech Bunker will have 88 permanent desks when it's ready.
Frerk is targeting a total of 150 memberships which will be a mix of hotdesking memberships to permanent desks.
Currently, his startup Adroit, Ambit AI are signed on as the first occupants of the space.
The Tech Bunker is currently in partnership discussions with AUT, Microsoft, AWS, KPMG, BNZ, Lowndes Law and PwC.
With the Tech Bunker, Frerk hopes to grow a collective of people in the tech industry willing to help each other.
"Community is an overused word – everything is about community at the moment.
"I feel like in a community, people could be there just by proximity. But as a collective, we want to focus on the intention and the collaboration between the group of people," Frerk says.
Wider reaction
Two years ago, no one wanted a tech-focused co-working space, Frerk says, but now it's grown into a real need.
"Two years ago, people would work from home, now they want to be around other people.
"For me, starting Adroit, I could never find or get in touch with the companies I actually needed to talk to.
He believes that being around companies of similar success or similar growth and startup phase will be beneficial for everyone involved.
He says the level of interaction and immersion between the tech startups has gotten better with regular tech Meetups being hosted, but there needs to be more.
"It's a bigger picture than that, instead of just being at the Meetup level, it's at the total, everyday level.