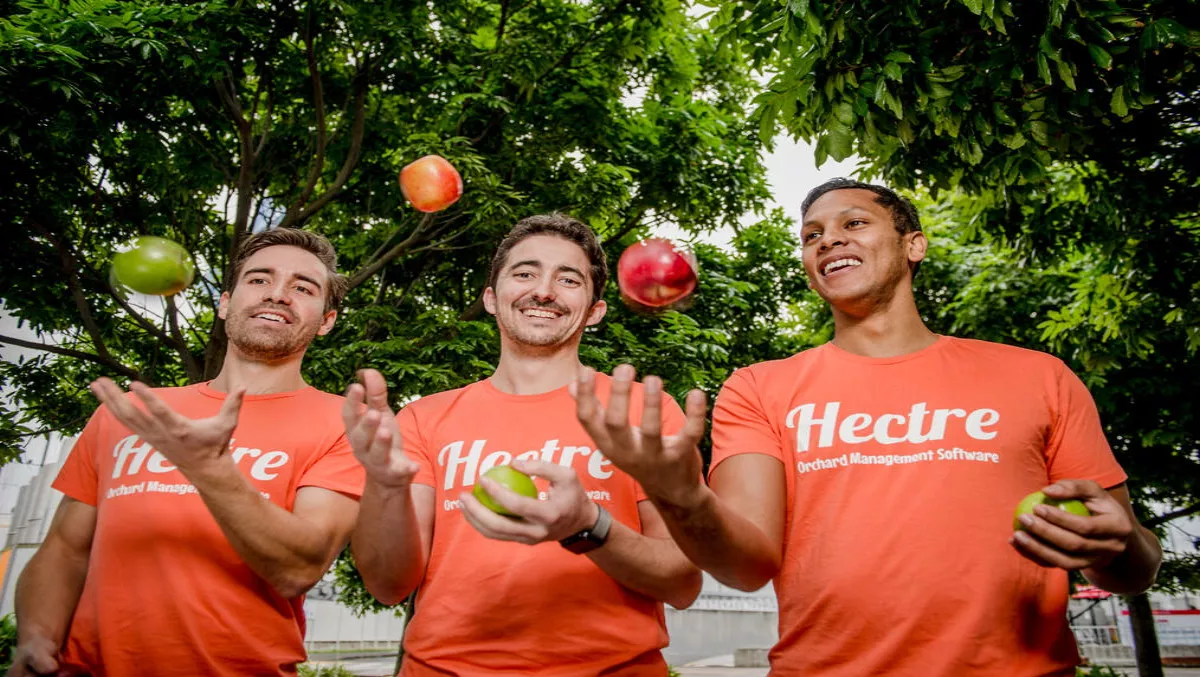 New cohort of Kiwi innovators announced for Vodafone xone accelerator
FYI, this story is more than a year old
Vodafone has awarded ten top Kiwi innovators entry to its startup accelerator and innovation lab, Vodafone xone, to power their clever inventions to the next level.
The successful startups will work in areas that are revolutionising lives, through the Internet of Things (IoT), sensors, drones, and artificial intelligence.
They come from a diverse range of sectors including winemaking and pipfruit-growing, interactive audio books, a social media platform for gamers, smart earthquake-resistant building solutions, and a company focused on making healthcare more accessible.
They include Christchurch-based EVNEX, a startup building electric vehicle charging solutions that integrate with solar smart-grids, and Parkable, a pioneer in the sharing economy, connecting parkers to hosts who have spare land.
Matt Williams, Vodafone consumer director, is delighted with the calibre of the ten startups.
"The range of solutions and ideas have been really quite spectacular from these ten companies - from medical solutions, through to a really clever shared parking system.
"There is a massive amount of smart design in terms of sensors, big data and analytics. There's one company that uses artificial intelligence to enhance customer experience, in a really powerful way," Williams says.
"We believe with Vodafone's help these innovations have the power to change the world.
Nicole Buisson, Vodafone xone head, says the intensive pitching process - or Dragon's Den - brought to light a wonderful selection of different industries that are working on significant connected IoT devices.
"We are really looking forward to working with all of these businesses and our global reach means that we can help them more easily scale and grow.
"The incredible companies we selected in 2016 will be mentoring these new start-ups, and Vodafone xone has now built up a fantastic base of 20 companies taking their amazing ideas to the world," Buisson says.
The ten startups in the inaugural Vodafone xone 2016 cohort collectively generated more than $8.5 million in new revenue, attracted $7 million in capital funding, created 25 new jobs, and ended their time in the accelerator programme with operations in 12 countries.
For technology director Tony Baird, the companies represent a tide of smart innovation sweeping the world.
"Pretty soon there are going to be more IoT devices than people, and the use of sensors, big data, and analytics in the cloud is coming through strongly in this xone group.
"Vodafone is key to the delivery of a robust IoT network that is reliable and, just as importantly, secure," Baird says.
Selected companies will receive a total package valued at more than $150,000, including seed funding, and access to world-class technology and mentoring as part of a six-month programme.
The ten Vodafone xone companies are:
Wine Grenade
Wine Grenade mimics the age-old maturing process without requiring small-volume and expensive French oak barrels. Watch Wine Grenade's xone journey begin here.
Hectre
Hectre is a software tool to help growers manage their orchard to lower costs and grow better fruit.
Thematic
Thematic takes raw data and creates an interactive report that includes key driver analysis, customer segment comparison and impact analytics (prediction) using Natural Language Processing (NLP) and Deep Machine learning (ML) algorithms.
1Centre
1Centre is a cloud-based platform that digitally streamlines trade credit application and approval processes for both suppliers and their customers. 1Centre Founder Miriana Lowrie explains.
EVNEX
EVNEX allows customers to deploy electric vehicle charging solutions that easily integrate with grid demand response systems and solar smart grid technology. Founder Ed Harvey outlines his vision with Vodafone xone.
Sonnar Interactive
Sonnar Interactive creates interactive audio narratives, introducing engaging, non-linear auditory experiences that evolve through the user's personal choices
Emblim
Emblim is a social media platform for discovering and managing gaming communities.
Vensa Health
Vensa is disrupting the bricks and mortar model of primary health care via Vensa.com, making health more convenient and accessible.
Tectonus
Provides joints that protect your buildings from earthquakes and return it to its original position.
Parkable
Changes the way people park by connecting parkers to park hosts, helping parkers save money, and hosts earn income.