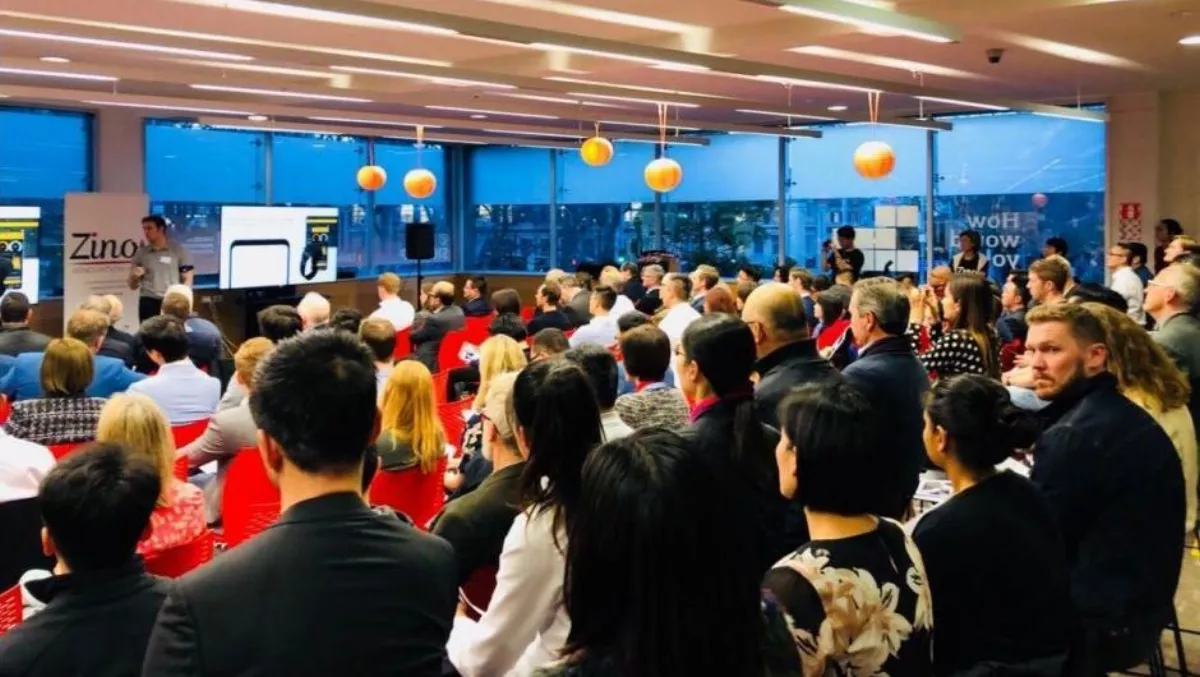 New Kiwis Challenge celebrates migrant entrepreneurs
Wed, 5th Sep 2018
FYI, this story is more than a year old
More than 150 entrepreneurs, venture investors, angels, mentors, advisers and startups competitors gathered together for the final round of the New Kiwis Challenge startup competition last week.
The competition is an annual event for New Zealand companies with migrant founders and is designed to encourage migrant entrepreneurship within New Zealand.
This year's three stages kicked off in June and featured migrants from 16 different countries.
"We are building an ecosystem, a network to support for new Kiwis who are setting out on a journey of entrepreneurship – to thrive and think truly global, going beyond the obvious 'next market' to explore the world of opportunity in Asia and beyond," comments Zino Innovation Hub chairman Debra Hall.
"We believe New Zealand is the perfect country for top international talent to flourish; while some countries are closing borders, New Zealand is becoming a mecca for entrepreneurship. Beyond the New Kiwis Challenge, Zino is all about supporting both local and international talent, creating new value for the country through growth in Chinese speaking markets.
Finalists included Avice, GeoAR Games, and WuKong Education. The three teams then presented to a panel of six judges, who included Xero managing director Craig Hudson and Angel Association chairman John O'Hara.
WuKong education won the finals for its online Chinese language programme for children of immigrant parents. The programme is designed to teach children their 'home' language by connecting the children with teachers in China.
"Besides the local students in New Zealand, our service has already attracted students from Australia, England, and Egypt," comments WuKong Education CEO and founder Nicky Shang.
"Our goal is to provide Chinese fundamental education solution to more than 100,000 students within three years' time.
Meanwhile, fellow finalist Avice developed wearable technology that detects muscle performance failure in real time. Its team comes from places including Thailand, the US, Chile, Europe, and New Zealand.
"The inspiration for Avice comes from the idea that if the fitness market knows, in real-time, their training effort level and their maximum effort level, this piece of information will allow people to maximise their training session – every rep, every set, and every session and sustains fitness motivation to the users," explains Avice founder and CTO Parn Jones.
The third finalist in the competition, GeoAR Games, is all about using augmented reality games to encourage children to be more active.
"GEO AR Games has traditionally developed virtual playgrounds for outdoors, until we realised that there is a large untapped opportunity with shopping malls. Malls in China, in fact all over the world, are losing foot traffic to eCommerce," explains GeoAR Games CEO Melanie Langlotz.
"We offer a compelling alternative to malls that often overcapitalise with elaborate entertainment attractions to bring shoppers back. So our long term goal is to get one million Chinese kids off the couch and learning English, running around in 1,600 Chinese malls that we are targeting.
All three teams will be packing their bags and heading to China in late October. They will participate in the Zino China Trip for a pitching event in Hangzhou.
Zino Ventures chairman and Callaghan Innovation board member George Gong says that Zino is the first Chinese venture capital firm in New Zealand and it is committed to investing in New Zealand startups.
"For startups with relevance to Chinese markets in particular, Zino will invest not only financial resources, but will also bring true know-how of the Chinese market so that startups can take advantage of the huge opportunities present there.
"As an entrepreneur and migrant myself, we choose to come to New Zealand, we choose to do Zino and other things, not because it's easy, but because it's right; because we believe that work together we can "go to the moon" and create new value for New Zealand and the globe," Gong concludes.