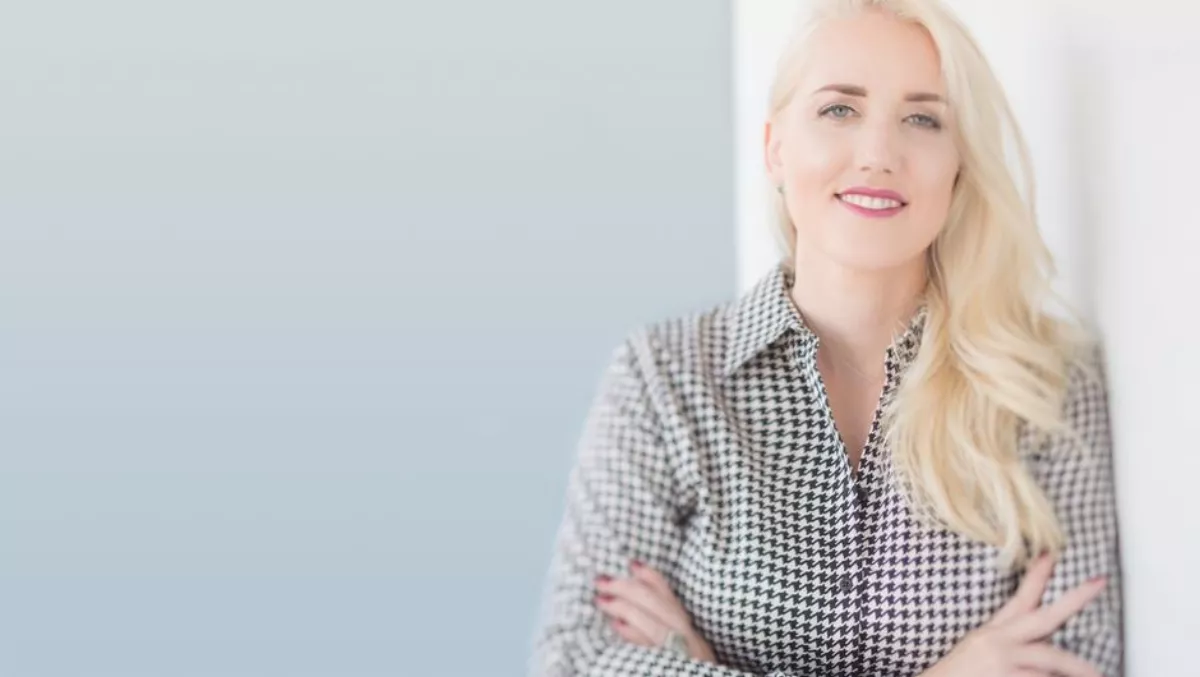 New social media platform connects youth workforce with businesses
FYI, this story is more than a year old
A new social media app and website for high school and tertiary students helps them build a professional profile and connect with potential employers before entering the workforce.
BlackCap is a professional social network similar to LinkedIn that is designed – in both look and functionality – for younger millennials who are studying and looking for future employment.
Founder and CEO Danielle Mathiesen says while LinkedIn is for those who already have a job, and Facebook is a personal network, there is no serious and meaningful pre-employment platform for students to build their professional brand and establish valuable peer networks early.
BlackCap has partnered with tertiary institutions including the University of Auckland, the University of Waikato, Auckland University of Technology (AUT), Queenstown Resort College, Springbank High School and Whitecliffe College of Arts - Design Auckland as well as QuickSense Education, an e-learning New Zealand startup.
Vodafone and Youthline are among the first organisations to partner with the platform for launch.
BlackCap is also expanding with Mathiesen in talks with a number of companies and institutions eager to come on board.
"A key trend in the last few years has been the huge growth of niche and industry-specific platforms and marketplaces such as Airbnb and Uber.
"BlackCap is the next generation of the sharing economy for the education sector," she says.
The BlackCap app and website allows students to plan, build and share their professional development – from creating a profile, complete with peer recommendations, through to showcasing their skills and expertise in a specific area of interest or study.
"Millennials are digital natives who live on their phones," explains Mathiesen. "There was a real gap in the market for a platform to address the need of students who want to develop their professional network early while in the education system.
"BlackCap enables them to build a profile and digital CV throughout their tertiary education journey and share their skills with a network made up of everyone from peers through to future employers, which will ultimately help them into a job at the end of their study.
Mathiesen, a former lawyer, says students and millennials think and act differently and are faced with a very different work experience from the current workforce.
"The traditional career trajectory has changed, and millennials will have up to 16 different jobs in their lifetime. They are very comfortable with packaging themselves up and showcasing a set of skills to promote to future employers.
"For example, BlackCap can help a student nurture and showcase soft skills such as empathy, leadership and community participation, which are becoming increasingly important for future employment.
Mathiesen says a key feature of BlackCap is its focus on peer-to-peer recommendations which are an essential and authentic form of endorsement for the millennial demographic.
"BlackCap is a powerful influencer platform and this generation, more than ever, relies heavily on recommendations from their peers. Not only does BlackCap facilitate this, but it encourages and motivates this behaviour.
"A platform like TripAdvisor shows the power of peer-to-peer networks – it changed how people book their holidays. In BlackCap's case, peer recommendations mean students have access to first-hand experiences from people who are doing, or have done, certain courses.
Similarly, she says, the platform also connects students with role models within tertiary institutions and industry sectors to help them build solid profiles that are attractive to future employers.
"Connecting students with role models also allows them to map out their career alongside a mentor who studies or works in the chosen profession or sector they are interested in.
University of Auckland business school marketing professor Rod Brodie says a social media platform of this kind is critical to the educational development of students and in preparing them for the workforce.
"BlackCap has correctly identified that the best way to interact with young people is through their phones. It's also tapping into the idea that millennials are not scared to share knowledge on social media and BlackCap gives them a platform to do this right from their formative high school years through to tertiary level.