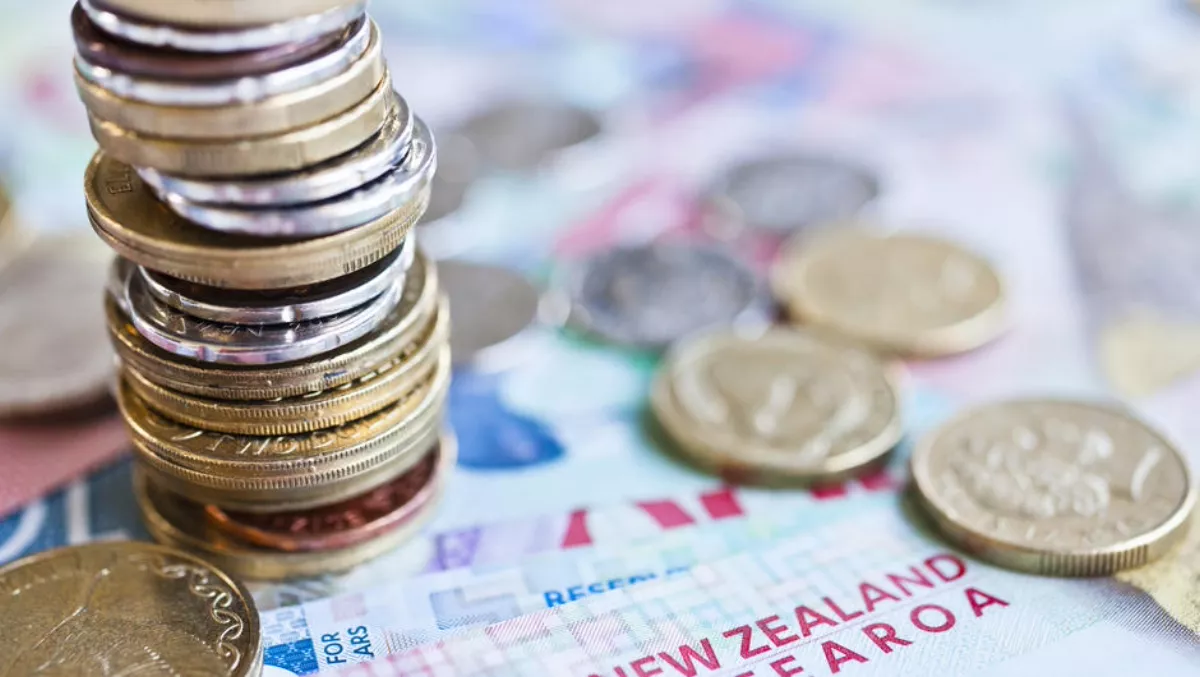 NZ businesses pessimistic about Budget 2018
Tue, 15th May 2018
FYI, this story is more than a year old
A balanced Budget, mandatory KiwiSaver contributions, and an overhaul of the tax system are the key items on Kiwi businesses' wish list heading into this year's Budget.
Accounting and business advisory firm Staples Rodway has released its inaugural Business Confidence Survey of almost 500 business leaders, which featured respondents from a range of sectors across New Zealand.
"The survey found more than half of respondents believe this week's Budget will have a negative impact on the economy and that the government's performance around the economy to date has been poor," says Staples Rodway business advisory services director Kaison Chang.
More than half of respondents (55%) across New Zealand's business community believed New Zealand's economy would decline over the next year.
Almost half (48%) rated the government very poorly on its economic management so far, with fewer than a third (32%) thinking it had done well or very well.
"The biggest priority was balancing the books, with more than 88% agreeing that it was very important or somewhat important for the government to avoid taking on further debt to stimulate the economy," says Chang.
"This indicates that if the Budget cannot reassure businesses that the government won't be adding to Crown debt, business confidence will fall further.
The top-ranked items on business leaders' shopping list for this year's Budget are a simplified tax system with less red tape, chosen as the number one thing the government could do to create a better business environment.
This was followed by a wish for greater investment in infrastructure such as ports, road and rail, and a reduction in the personal tax rate.
"It's interesting how strong the sentiment is towards a change in our tax laws," says Chang.
"While we always have room for improvement, in comparison with many of our closest trading partners we have one of the more simple and robust business environments in the world.
"This comes as no surprise though, as it reflects the sentiment that we saw at the SME Leap Summit earlier this year, where small and medium businesses told us that they were looking for an easier way to do business," he adds.
"While a simpler business environment is also important to businesses with turnover above five million, they placed greater importance on improving infrastructure.
Sharp divisions arose between Auckland and the rest of the country on restricting foreign investment.
Over 44% of Aucklanders felt the government should do more to encourage foreign investment, while only 26% of people outside Auckland believed the same.
Encouraging immigration and reducing barriers to foreign investment were not a priority for respondents, with only four percent seeing this as the top priority.
There were also stark differences between New Zealand and Australia when the results were compared with Staples Rodway's Baker Tilly associate across the ditch, Pitcher Partners.
While only 32% of New Zealanders felt our government was managing the economy well, 55% of Australians felt the same about theirs.
And while 55% of Kiwi business leaders believed economic growth would decrease following the Budget, only six% of Australians had a negative outlook.
When asked about superannuation, more than 80% of respondents agreed that Kiwisaver contributions should be compulsory for all Kiwis.
Nearly 70% disagreed with means testing for superannuitants.
There was less consensus on raising the age of superannuation, with 59% believing it should rise from age 65 and almost a quarter (24%) strongly opposed.
Despite the pessimism, dairy and housing prices were expected to remain stable and exports were expected to increase.
It's also notable that while many believed they or their businesses would be negatively affected by the forthcoming Budget, just 10% of respondents felt the impact would be very significant.
"Business leaders saw housing and poverty as issues which need to be addressed in the Budget," Chang says.
"This was stronger in Auckland where businesses are struggling to attract good employees because of the cost of living. There seems to be an increased understanding that social issues ultimately impact on the productivity of businesses.
"Given that the government has assured voters it intends to take a sensible approach to spending, even those businesses with somewhat negative views may find the post-Budget environment rosier than expected, provided the government keeps its assurances.