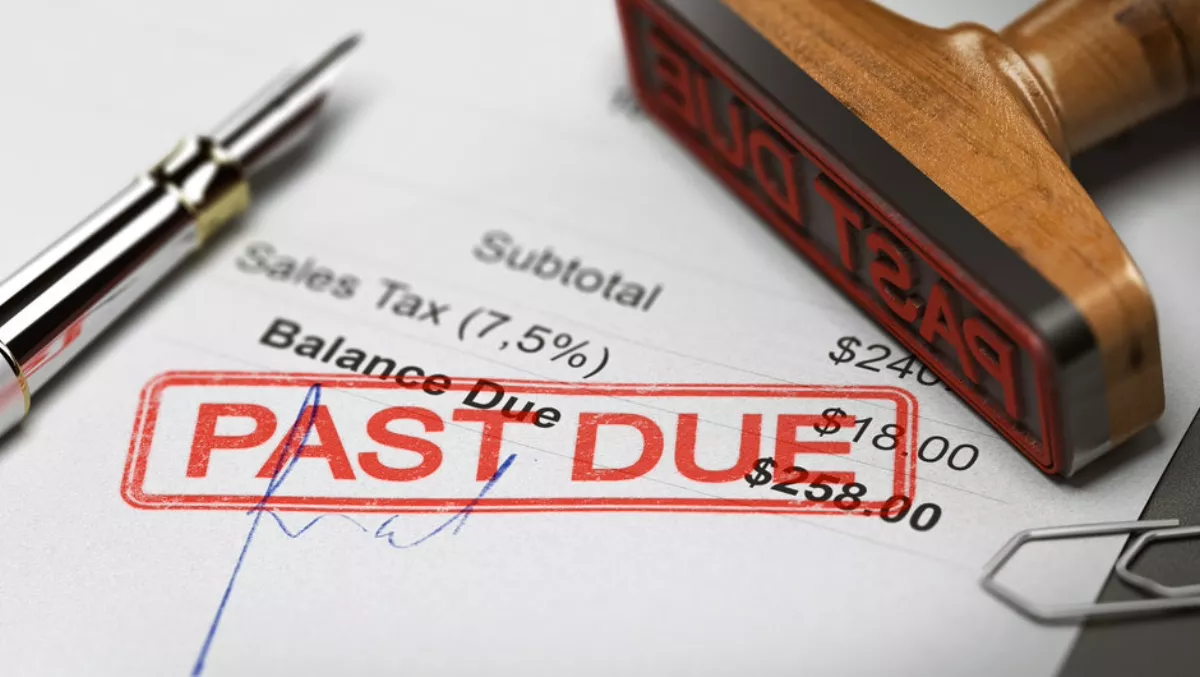 NZ small businesses struggle with serious debt
Wed, 19th Dec 2018
FYI, this story is more than a year old
An Auckland-based accounting and business advisory firm is warning SMBs that they need to tackle 'bad debt' – particularly over the Christmas period.
NexGen Group says that up to half of New Zealand's small businesses that produce turnover of less than $1 million struggle with bad debt – and the next month will not be easy.
NexGen Group operations and head accountant Alister Siew says small businesses are struggling with things such as income tax debt and GST.
"Coming into January there will be provisional tax and GST payments all coming due; not to forget terminal tax in April," he explains.
"If the sample we see every day in our practice is any indicator, expect thousands more companies to sink deeper into debt with the IRD – debt that will cost them use of money interest payments at least 8.22%.
He says that businesses that borrow money in an irresponsible way are also to blame – particularly when they buy vehicles that the business can't afford.
"Another factor is poor business decision making; too many SMEs don't do cashflow projections, they don't have proper terms of trade and they don't save for when those tax bills come due.
He says that many business owners also confuse good debt with bad debt – and they simply accept that debt is a way of life.
"Good debt is based on a clear business plan and growth, such as launching a new branch, opening a new shop or launching a new product. These activities may require borrowing, but they're investments that will pay off down the line.
Siew offers four tips for small business owners that struggle with cashflow and debt:
1. Get your terms of trade right
"Ask customer for an upfront payment or deposit and run credit checks on new clients," said Siew. "Too often small business owners have bad cashflow due to debtors, forcing them to borrow just to pay operational expenses – this should never happen.
2. Put in place a robust accounts receivable
Siew says that irrespective of size, a business should have an accounts receivable process in place to ensure strong cashflow.
"Get your terms of trade right and vigorously follow-up money that is owed to you – don't wait 60 or 90 or 120 days to get paid, and don't do business with companies that try to force unfair conditions on you, no matter how large they are.
"A very good accounts receivable strategy is to cultivate a good relationship with your customers. When people know you well, and like you, they're less likely to become problem debtors," Siew explains. 3. Review your costs
Business owners should review their costs and reduce them where possible.
"Even simple things like Internet and telephone bills and Christmas functions. Don't go the expensive route if you can't afford it." "I think that SMEs are taxed too much, but there's not much you can do about it except to try to source a loan at a cheaper interest rate than the IRD's 8.22% interest rates. Look to consolidate other debts like credit cards and motor vehicle finance." 4. Increase cash flow A simple solution to debt is to review the marketing strategy and aim to increase sales.
"Get more clients into the business, make more sales, but get the costs down; it's a very elegant solution," Siew concludes.