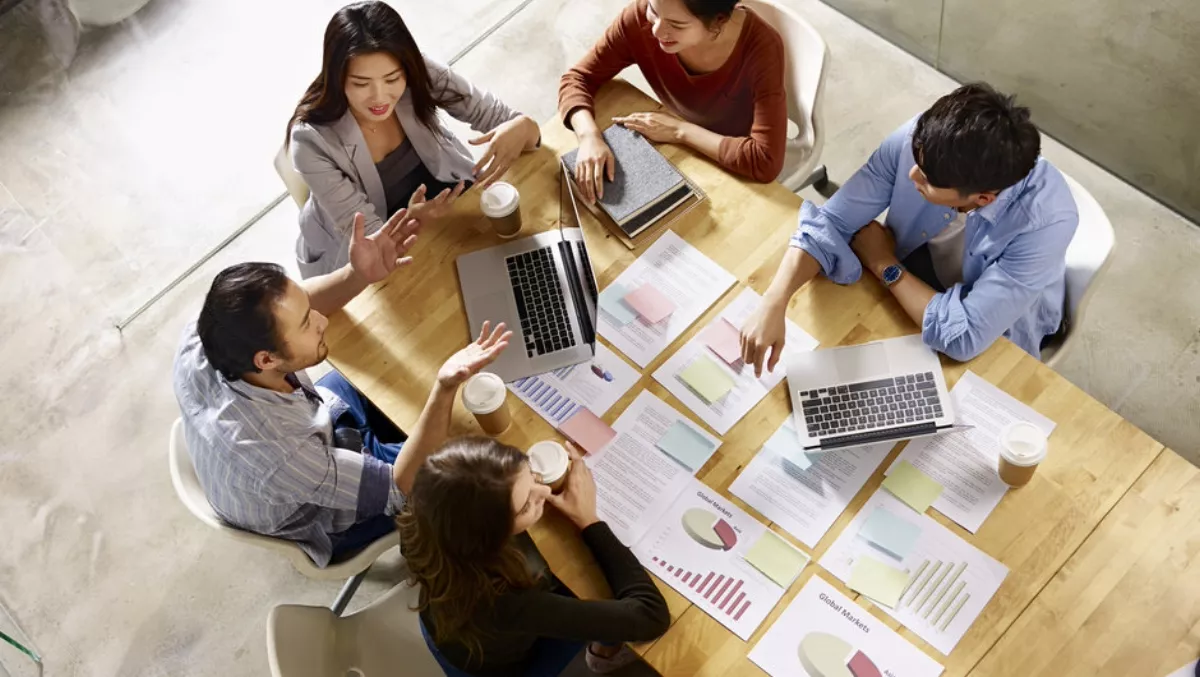 NZ SMBs a cut above most, but don't take up government support
Thu, 7th Mar 2019
FYI, this story is more than a year old
New Zealand SMBs are more digitally mature than those in Australia, China, India and South Korea, but no matter where in Asia Pacific you look, almost all SMBs are barely scratching the surface of digital maturity.
Cisco and IDC's SMB Digital Maturity Index, released this week, shows that Japan and Singapore SMBs are the only Asia Pacific countries that are more digitally mature than New Zealand's own.
The report analysed responses from 1340 SMBs from different sectors across the 14 major Asia Pacific economies, including Australia, China, Hong Kong, India, Indonesia, Japan, Malaysia, New Zealand, Philippines, Singapore, South Korea, Thailand, Taiwan, and Vietnam.
It found that SMBs in Malaysia, Thailand, Philippines, Indonesia, and Vietnam are 'digitally indifferent' – that is, they are in the beginning stages of digital maturity.
Digital indifferents are reactive to market change, don't conduct digital efforts, have no automation, don't use digital technologies or cloud resources.
SMBs in the other countries are classed as 'digital observers' and still progressing through their journey.
Digital observers have started digital efforts but remain tactical, create 'bite-sized' initiatives, focus on process automation to achieve efficiencies, silo tech investments, don't coordinate strategies well, and use some cloud resources.
No SMB from any countries was classed as a 'digital challenger' or 'digital native'. Both of these have a high level of technology automation, proactive strategies, innovation, and technology integration.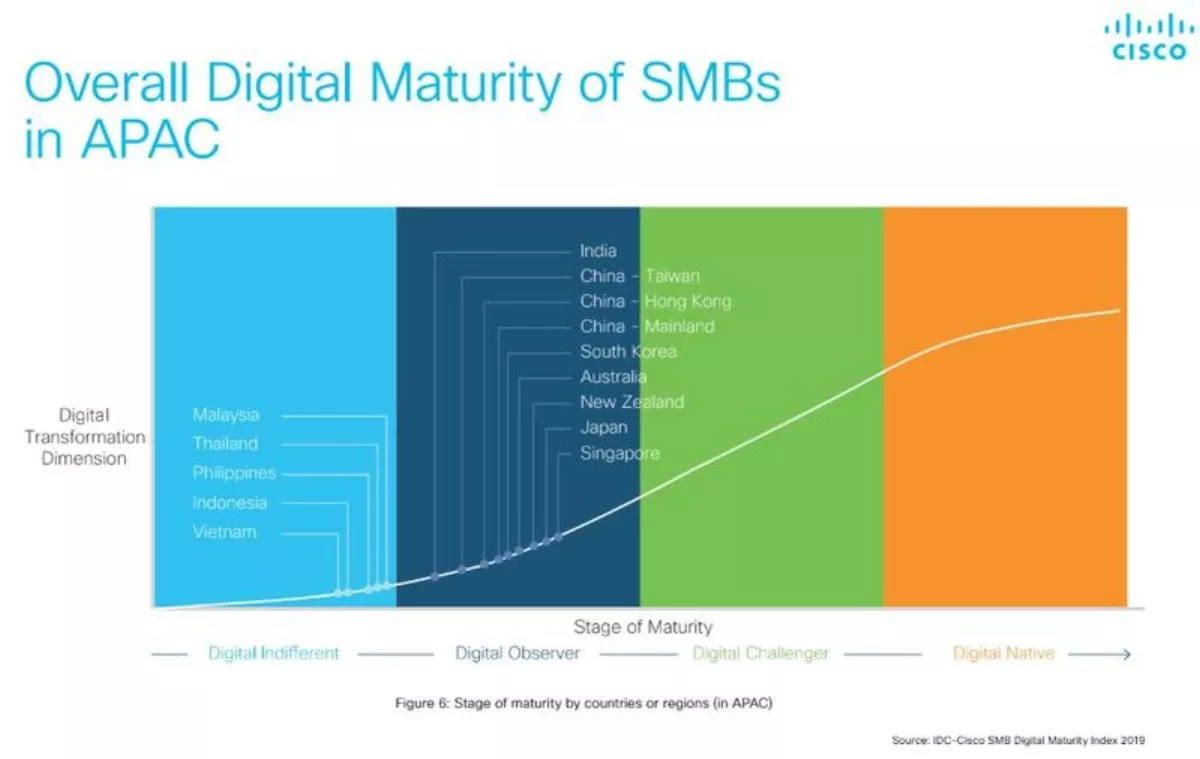 While New Zealand ranked third in terms of digital maturity, local SMBs still face a number of challenges including a lack of talent (16%), lack of insight into customer data (14%), and lack of a robust IT platform (8%).
Contrast that to wider average APAC regional trends, in which 17% are challenged by a lack of talent, 14% have a lack of insight into customer data, and 14% don't have a robust IT platform.
Furthermore, 31% of New Zealand SMBs are not aware of any government support that could help them out. 34% are aware of support and have benefited, while 34% are aware of support but they haven't taken part in any initiatives.
The report says that Asia Pacific governments know that SMBs are a critical part of their economies, particularly in digital economies.
"Governments that are leading on this front are the ones that are approaching digital transformation holistically. They are addressing key areas, such as funding support, regulations and access to talent and subject matter experts, thereby creating a conducive environment where SMBs can collaborate, innovate and grow.
In Asia Pacific, 50% of SMBs are aware of government support and have benefited. 37% are aware but have not taken part, and only 12% aren't aware.
New Zealand SMBs are pouring more investment into cloud (16.8%), IT software upgrades (12.4%), and security (11.9%).
In Asia Pacific slightly fewer SMBs invest in cloud (13%), 13% invest in security, and 10% invest in IT software upgrades.
"SMBs are often part of supply chains of large global companies, who are increasingly demanding their partners and suppliers have the right cybersecurity protocols in place," the report notes.
The report suggests these recommendations:
Digital transformation is a journey
Constantly assess maturity and prioritise initiatives to address gaps
Make strategic investments
A well-defined digital transformation strategy and roadmap can guide technology investments that address key challenge and leverage growth opportunities
Automate processes and digitalise
Process automation can provide efficiencies in certain areas. Policies can be established to standardise processes. Leverage data and technology to transform policies, increase innovation, and gain agility
Buy-in is important
Support from staff and senior management need to be convinced that change is worth it. 'Digital champions' within an organisations can create a culture of change by encouraging collaboration, sharing success stories, and taking calculated risks.
Find a trusted partner
Experienced tech partners can bring consultancy and project management services and technology expertise. It is important to find partners who have experience working with SMBs.